15 things you might not have noticed in the brand new "Gilmore Girls: A Year in the Life" trailer
There's a new trailer for Gilmore Girls: A Year in the Life, and this trailer is giving US life. It is two and a half minutes of all sorts of Gilmore Girls feels, and it's okay to admit it you've watched it roughly a hundred times (or maybe more!).
The trailer sets up a little bit more of what we'll see when this revival hits Netflix next month. All three Gilmore girls — Lorelai, Rory, and Emily — find themselves at a crossroad, wondering what to do next. Lorelai's trying to figure out if she's truly happy; Rory is trying to figure out what to do next; and Emily's trying to figure out to move on. For 150 seconds, it sure packs a lot of feels.
And now through your multiple views (and maybe, your happy-tears) did you happen to catch these tiny little moments?
1. Stars Hollow has a new festival: The Spring International Food Festival.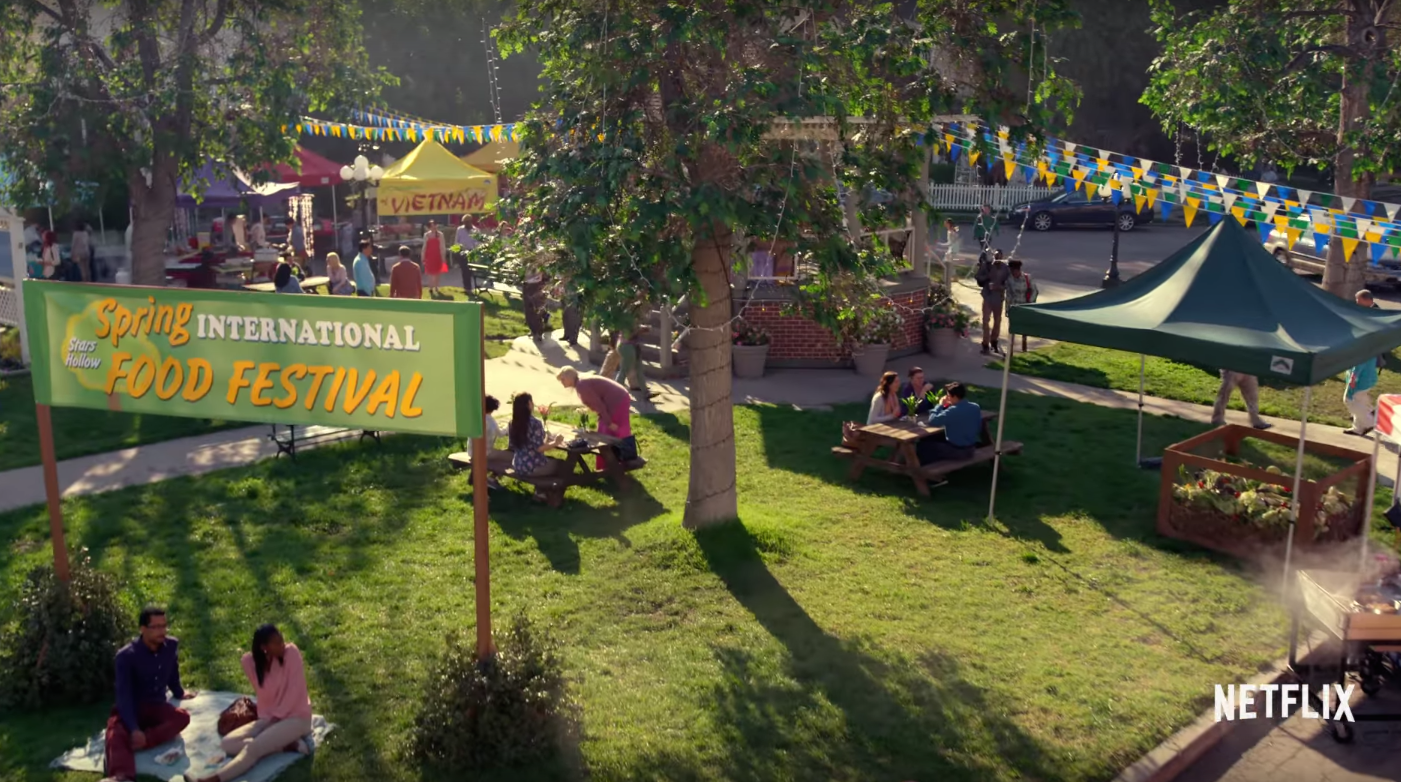 2. The Gilmore Girls are still on a strict Pop-Tart diet.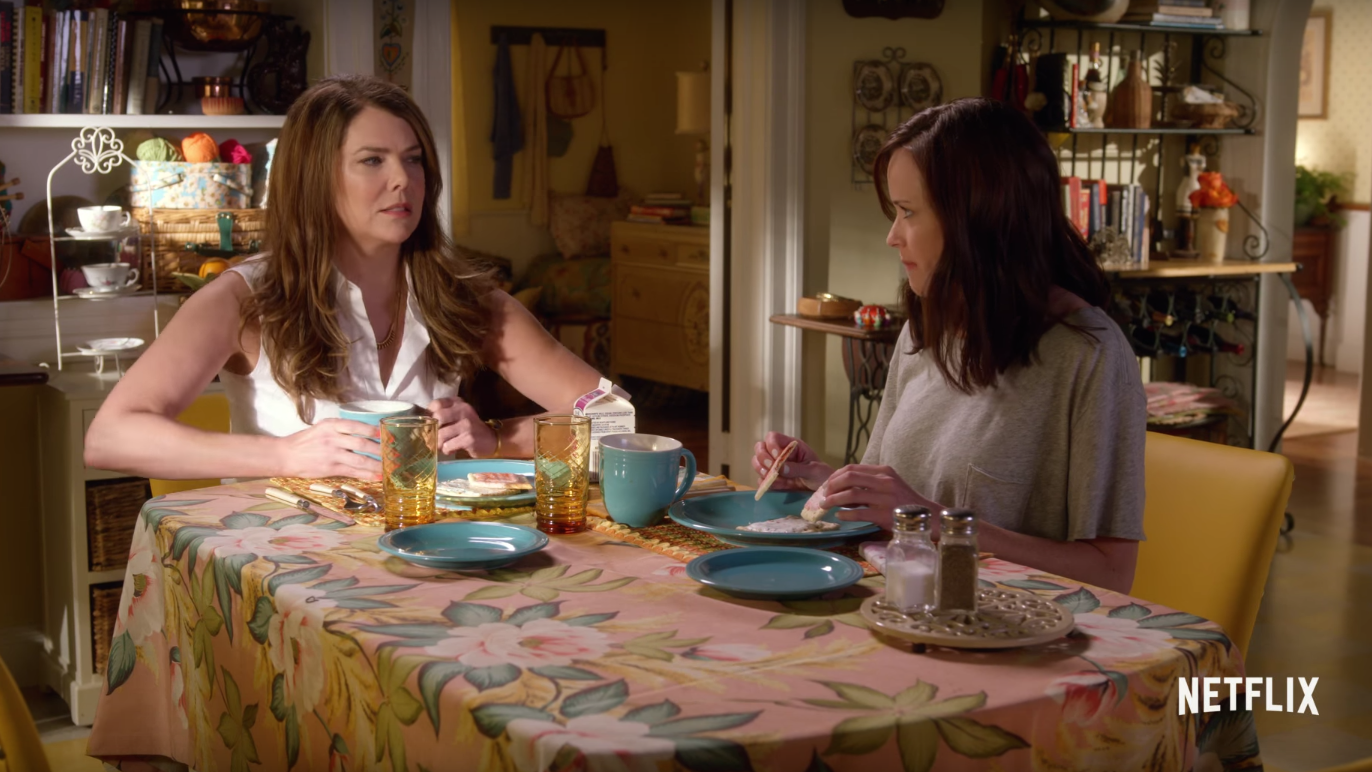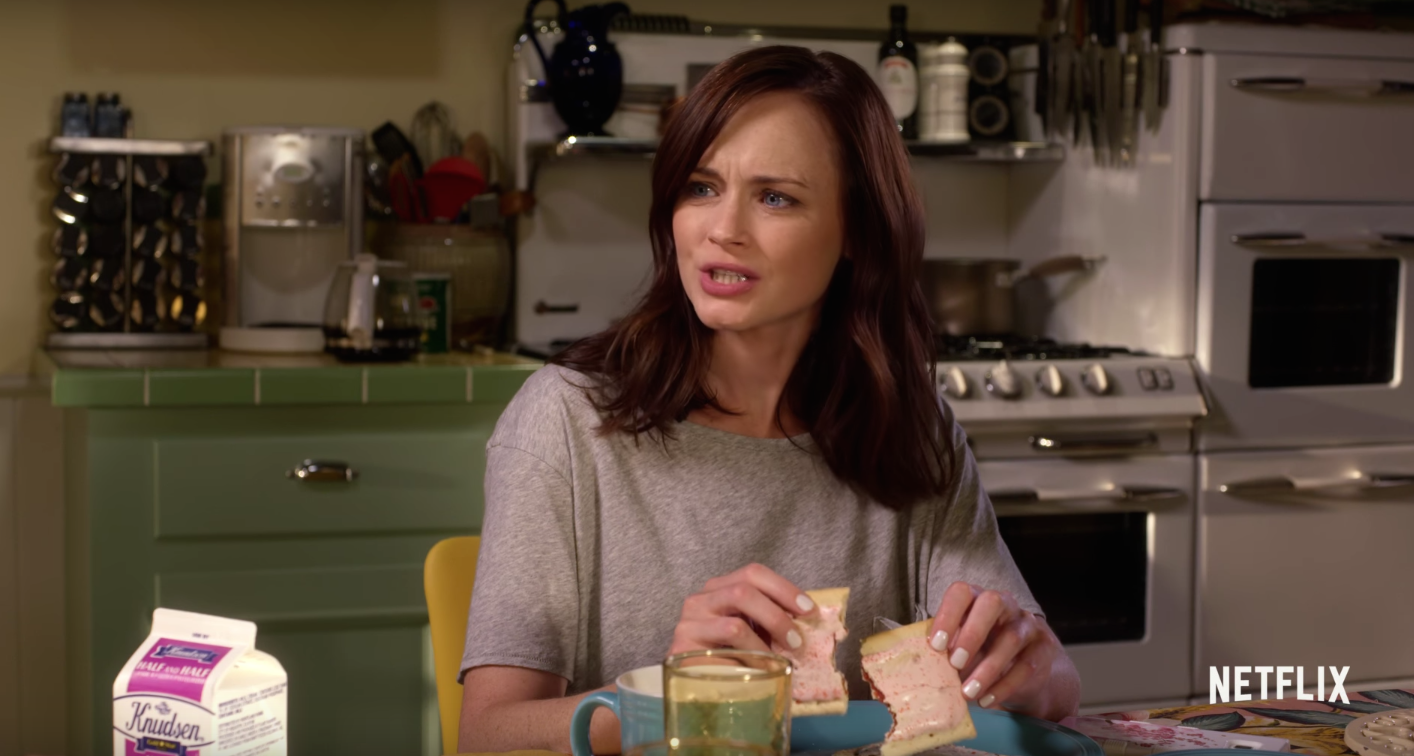 3. THESE COFFEE CUPS ARE NOT FROM LUKE'S. Instead, from Al's Pancake World.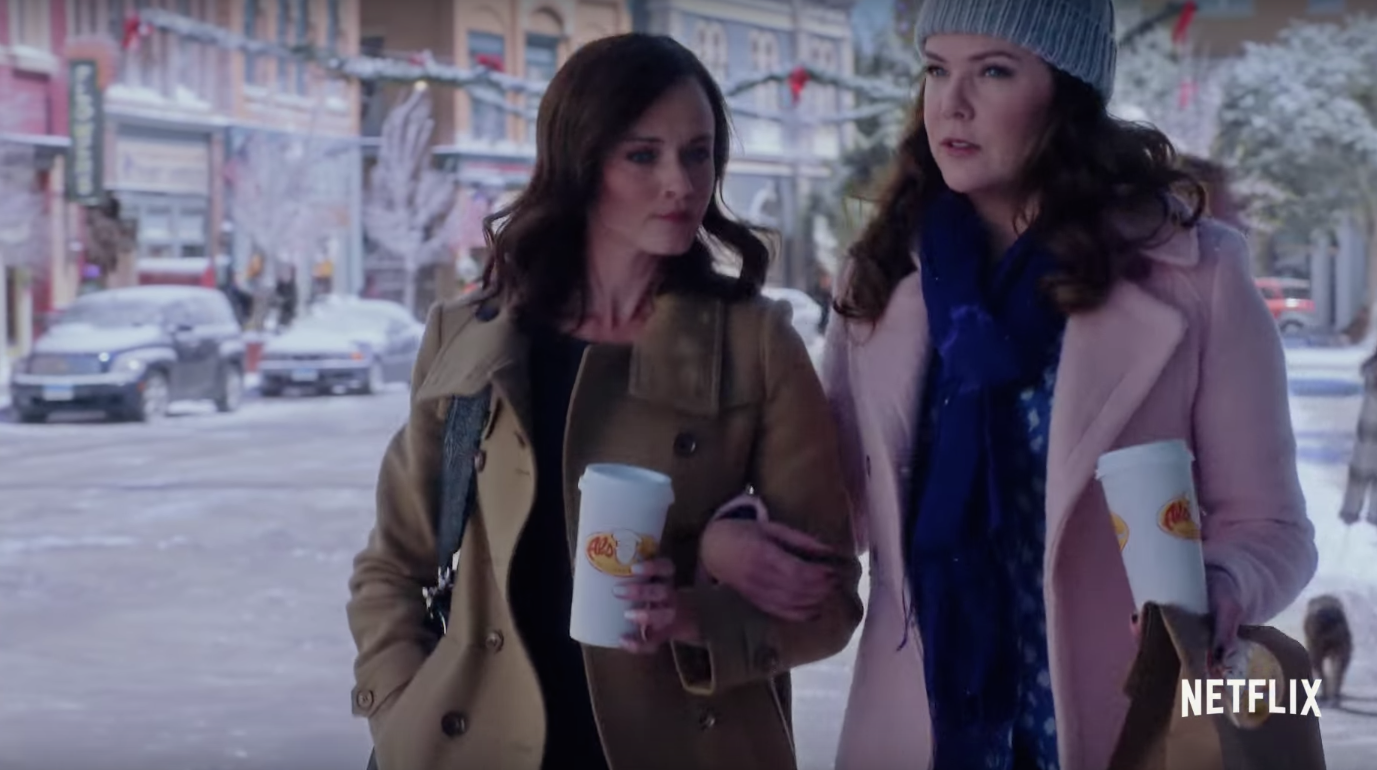 4. The Gilmore Guys pop up for a hot second. That's Kevin and Demi sitting at the table on their phones, probably tweeting abut Gilmore Girls.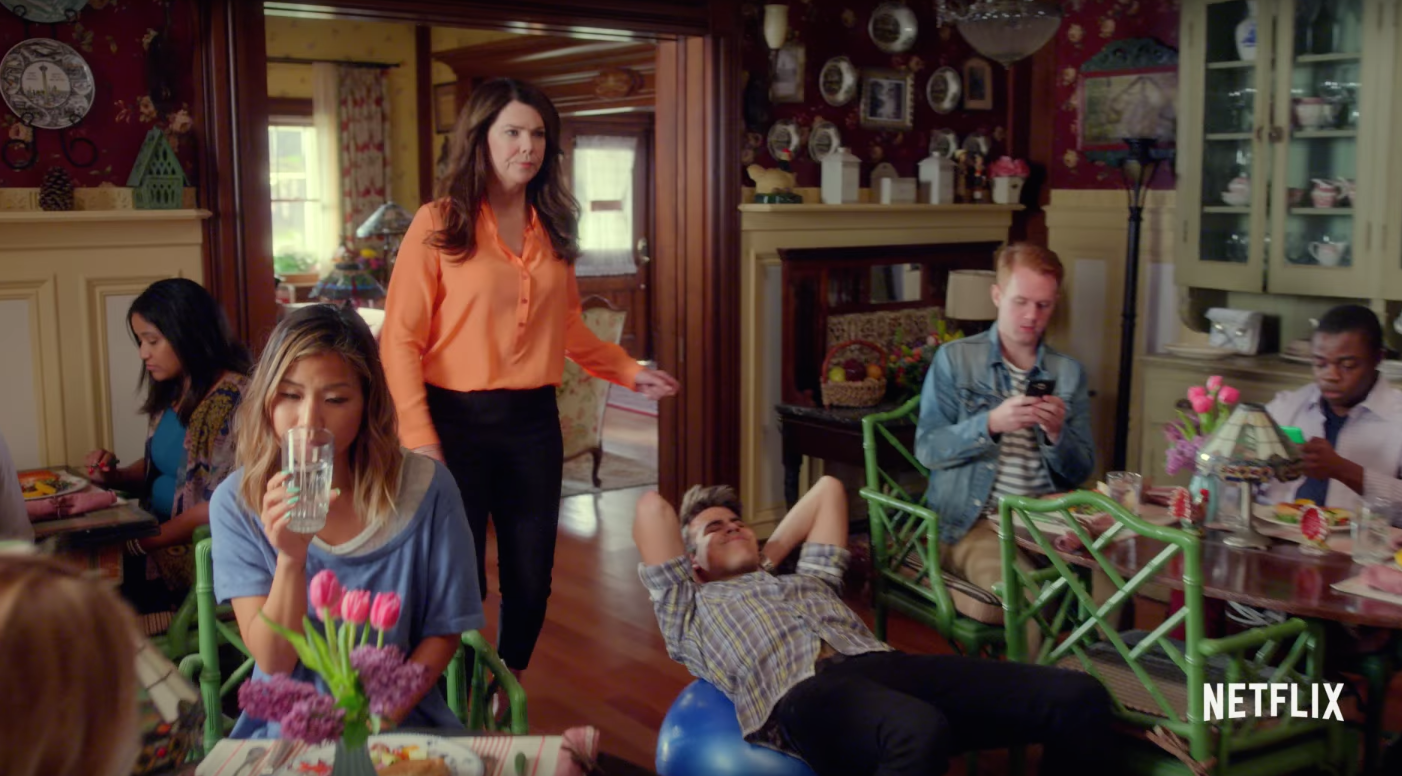 5. Emily is wearing jeans. Repeat: EMILY IS WEARING JEANS.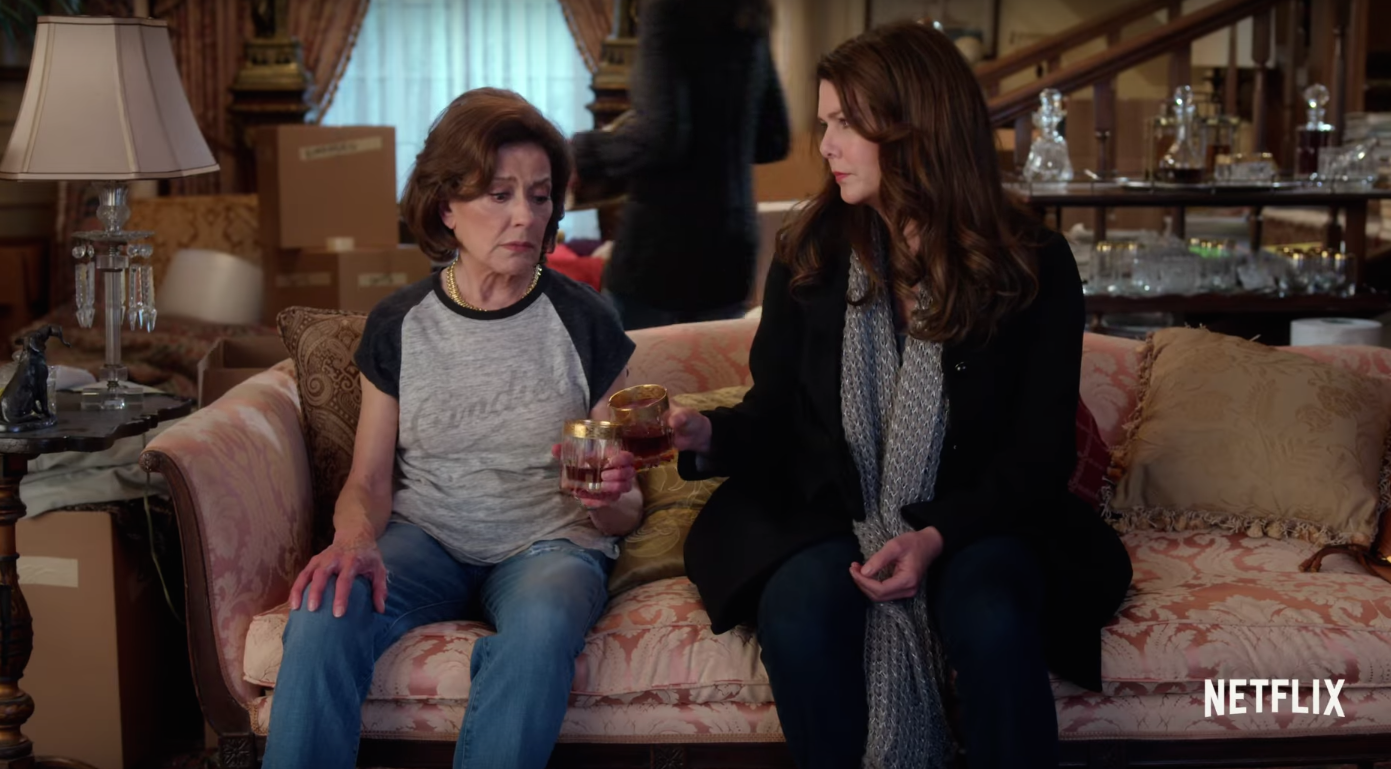 6. Rory appears to be in someone's home, but whose? Well, look at this rich mahogany and picture of Paris. She's probably visiting Christopher. Edit: Okay, fine, forgive me internet, I clearly didn't zoom in enough and yes, that is 100% Doyle in the picture on the table.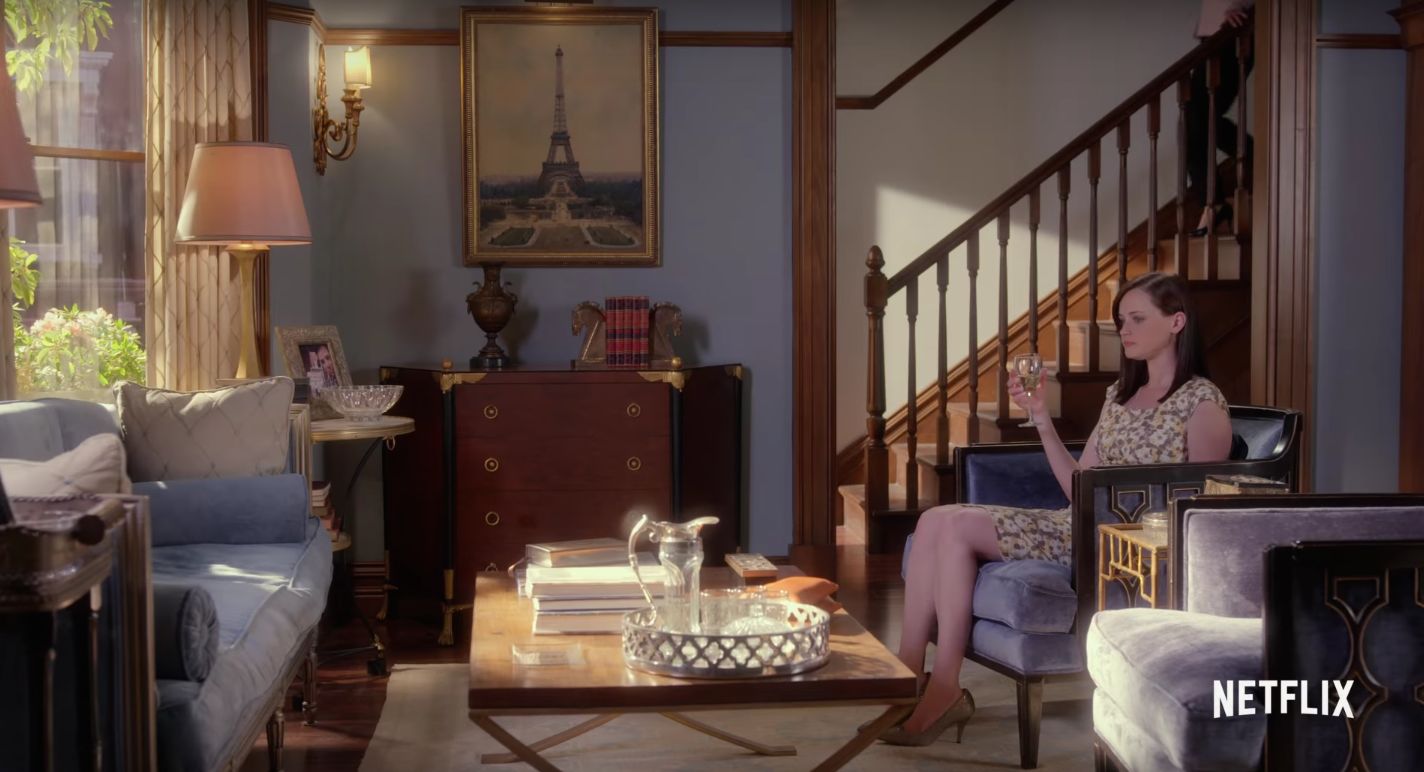 7. Yes, Rory is having a quater-life crisis. More importantly, it appears as if she's having a quarter-life crisis at the Stars Hollow publishing place where it appears….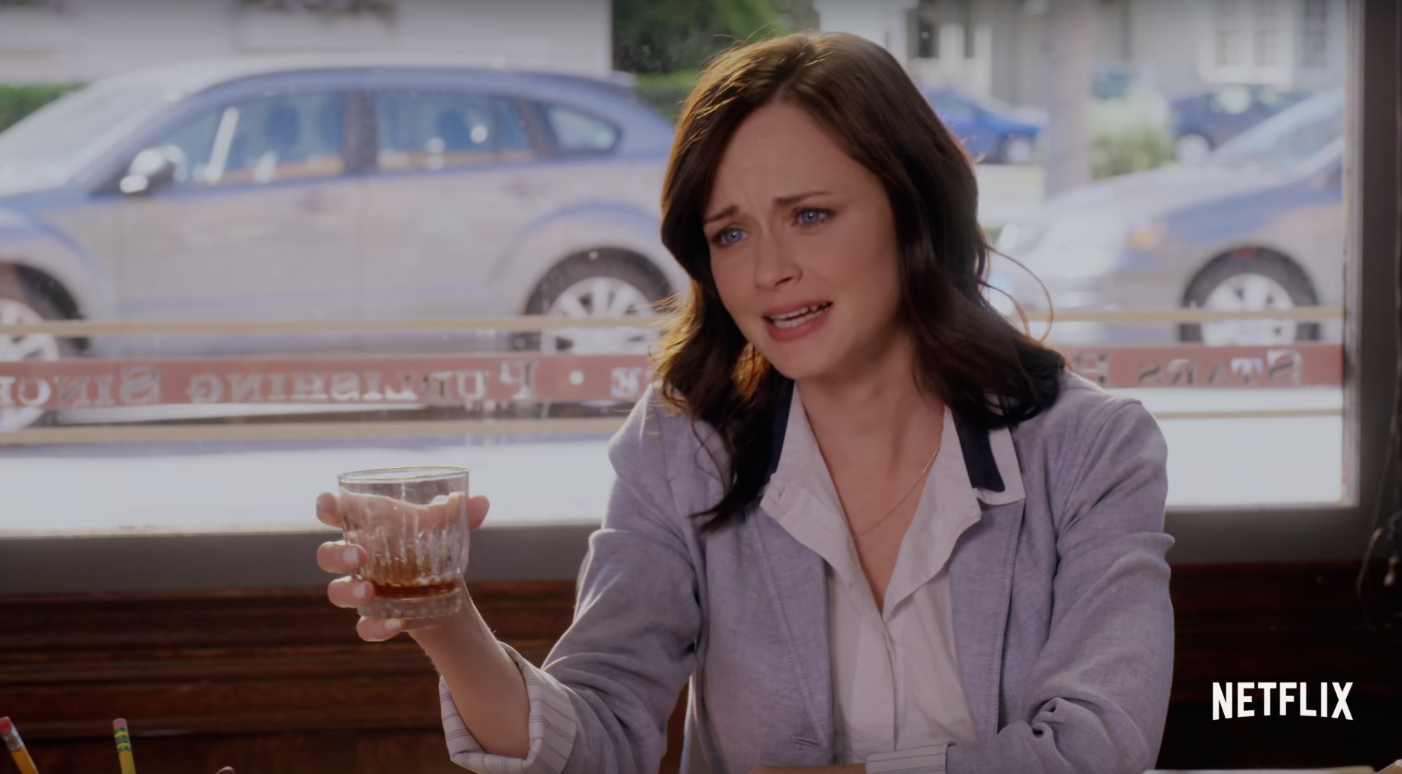 8. JESS. IS JESS WORKING AT STARS HOLLOW PUBLISHING??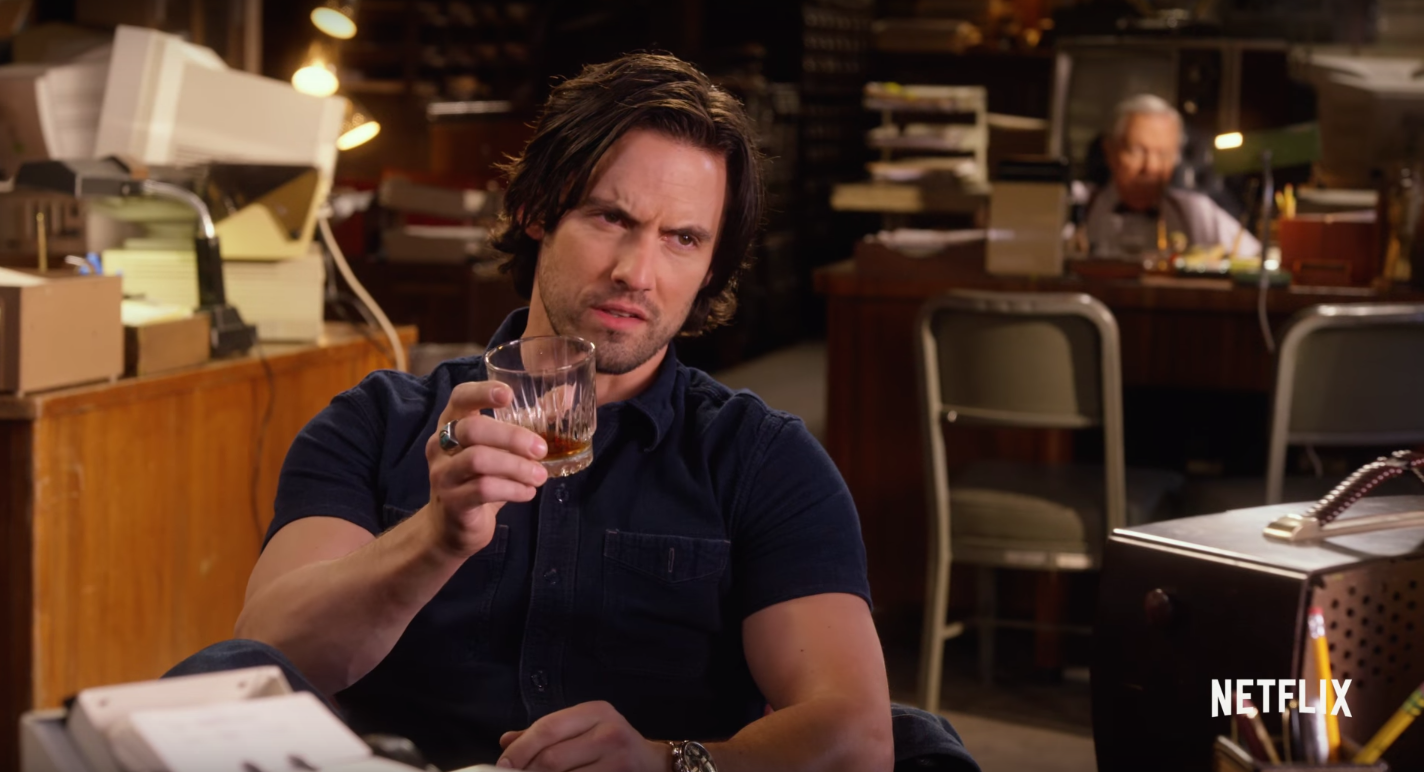 9. Rory hangs out at her alma mater, Chilton.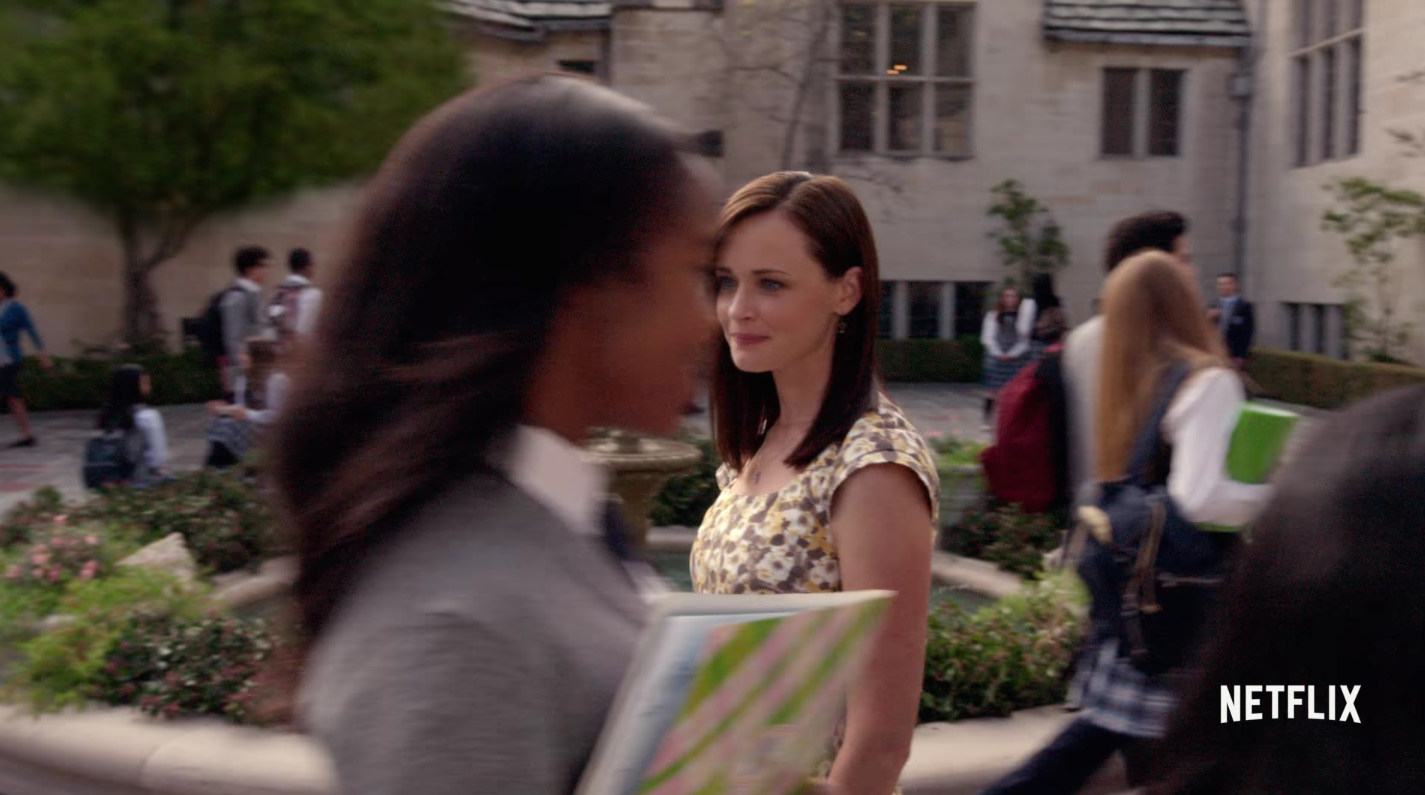 10. Guess who else makes a Chilton apperance? Paris. We know she's there, because check out those uniforms in the background.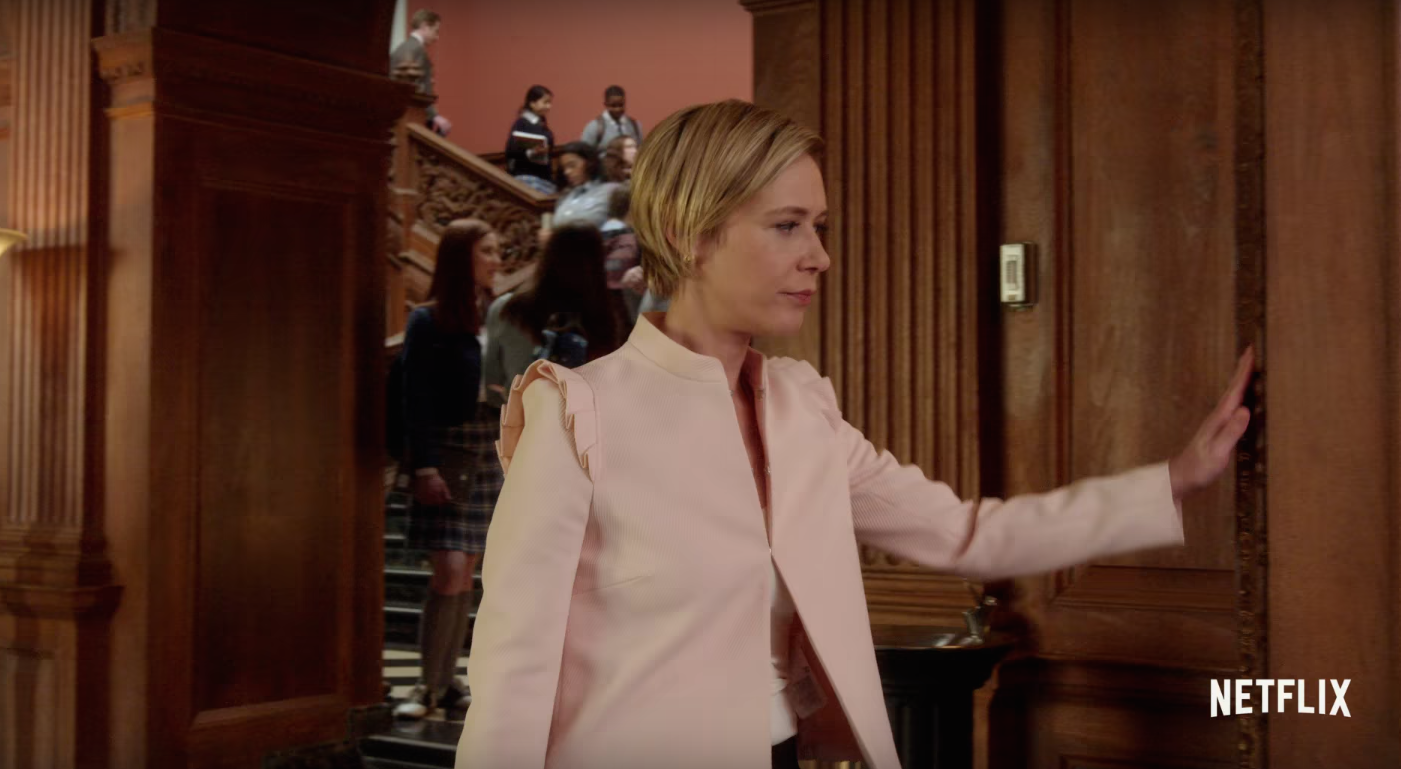 11.There's not a whole lot to see here with Dean. Just wanted to show you that Dean's looking good.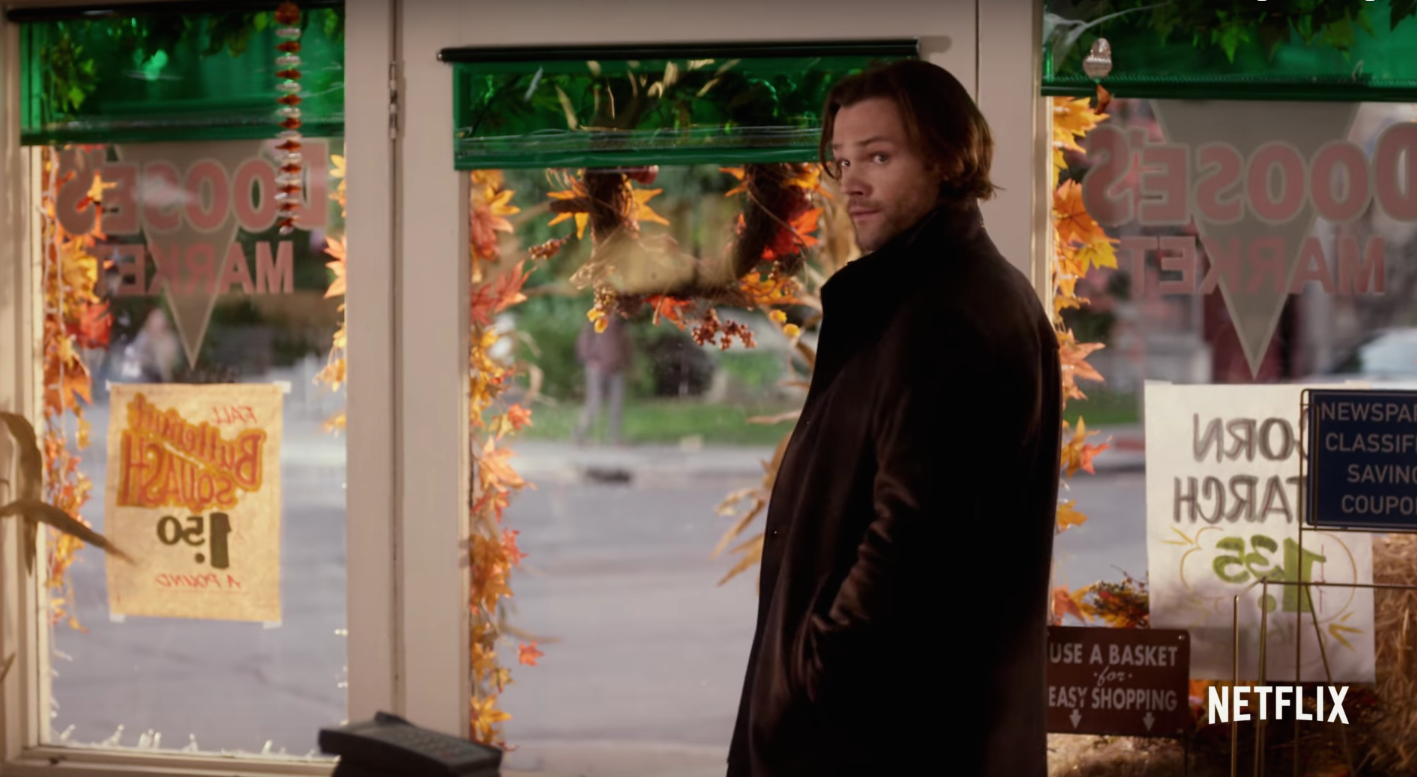 12. It appears as if Luke's about to get some VIP in the diner, because check out that town car with driver. Who could it be?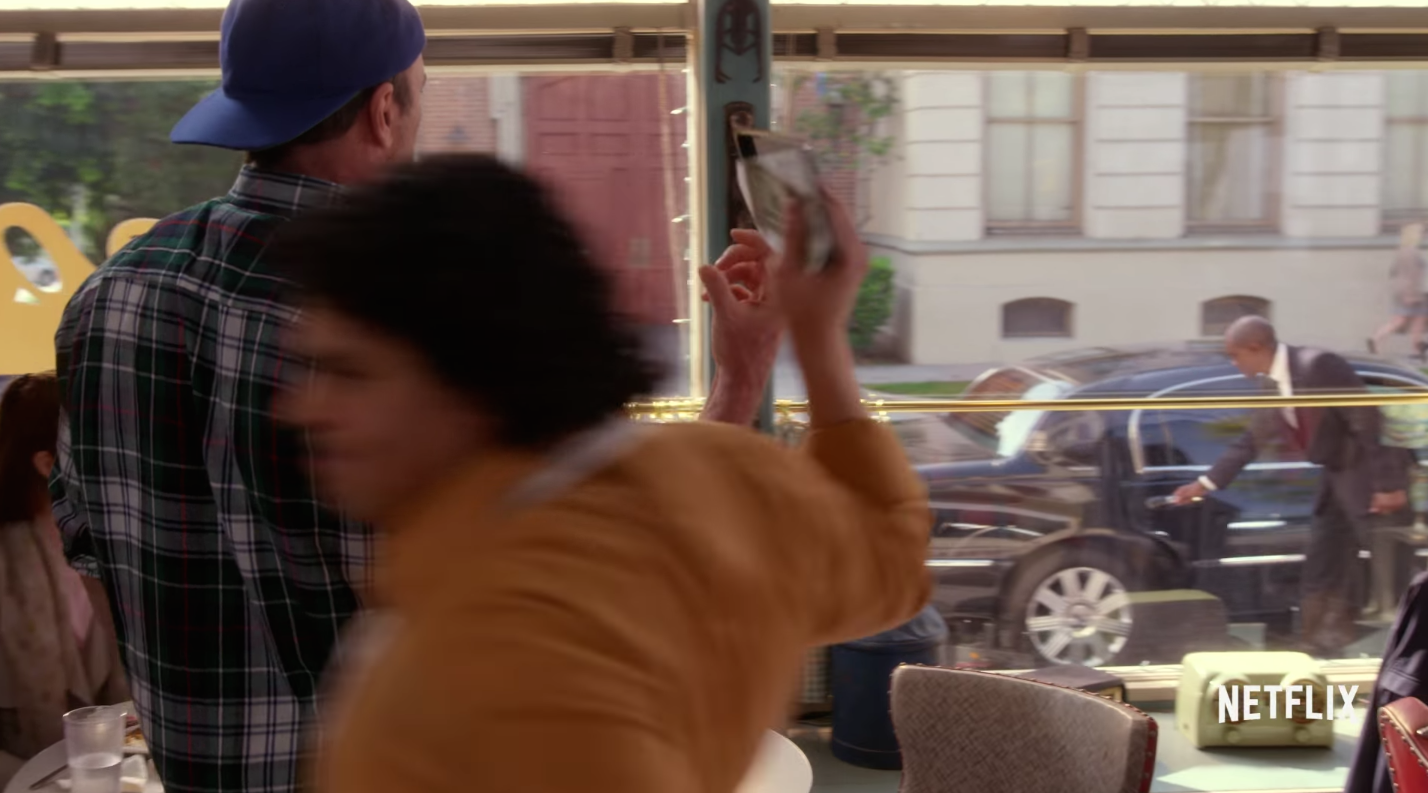 13. This is Logan. Just wanted to show you him, and the fact that he needs not one but TWO guitars. (?)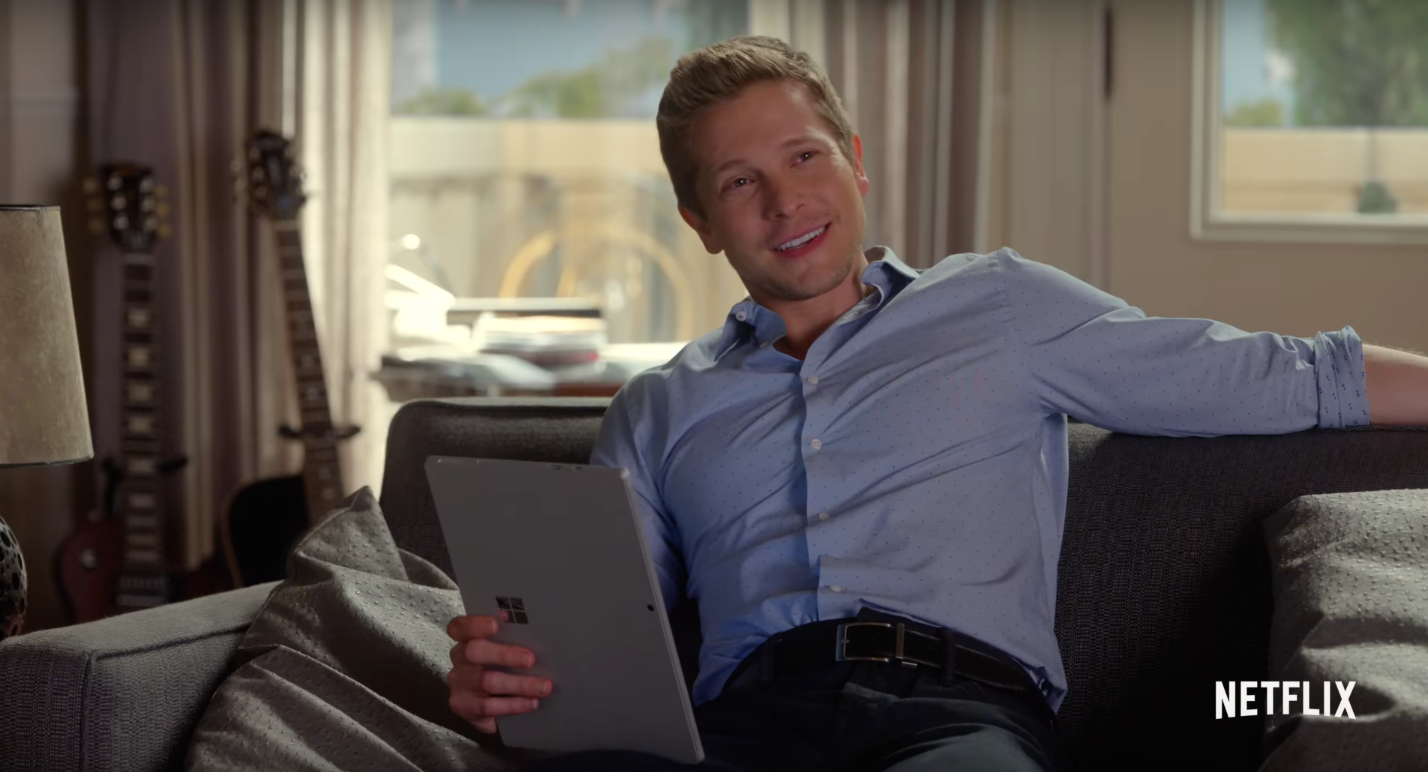 14. This is not very safe, but we'll allow it because Luke is driving.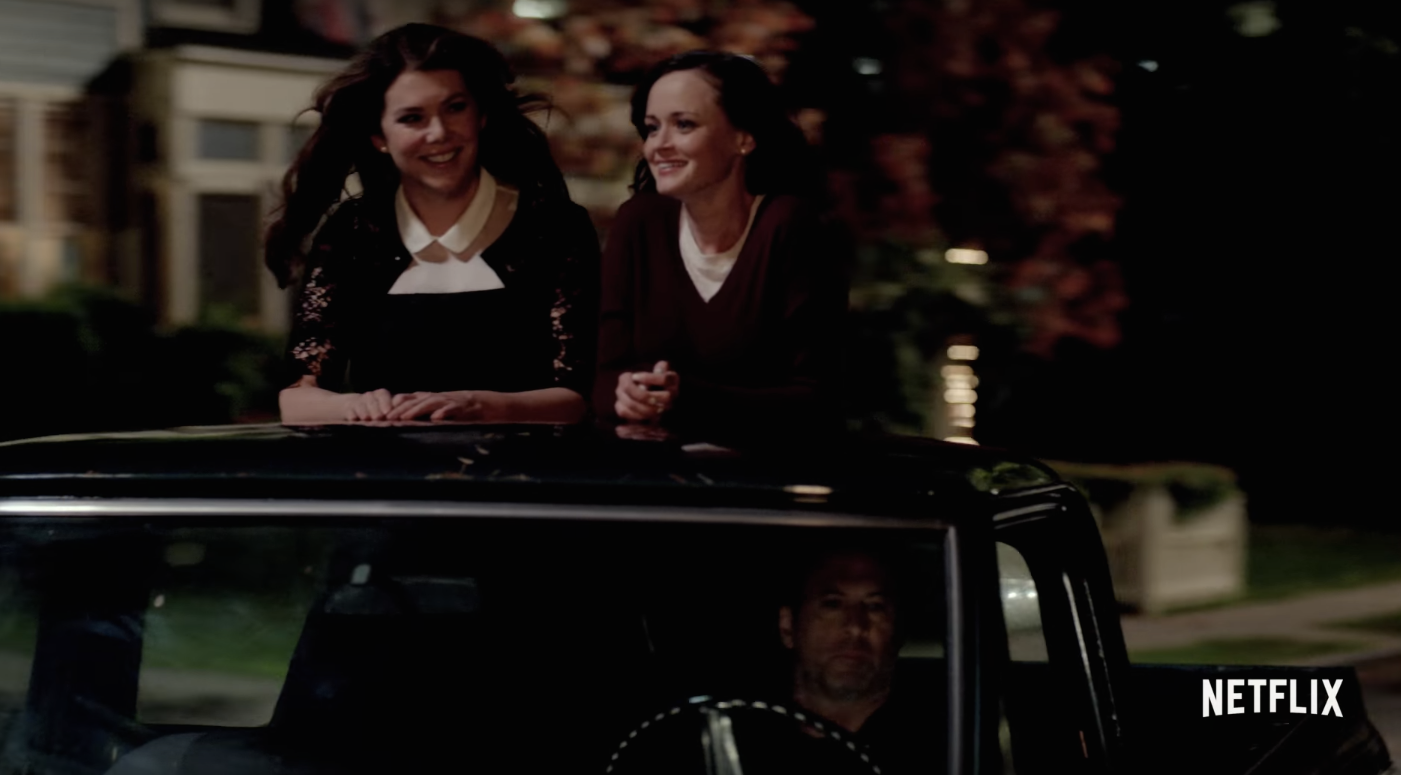 15. And now what is maybe the most important part of the new Gilmore Girls trailer: Sutton Foster is dressed as a pilgrim, and dancing. Yes, sign us UP.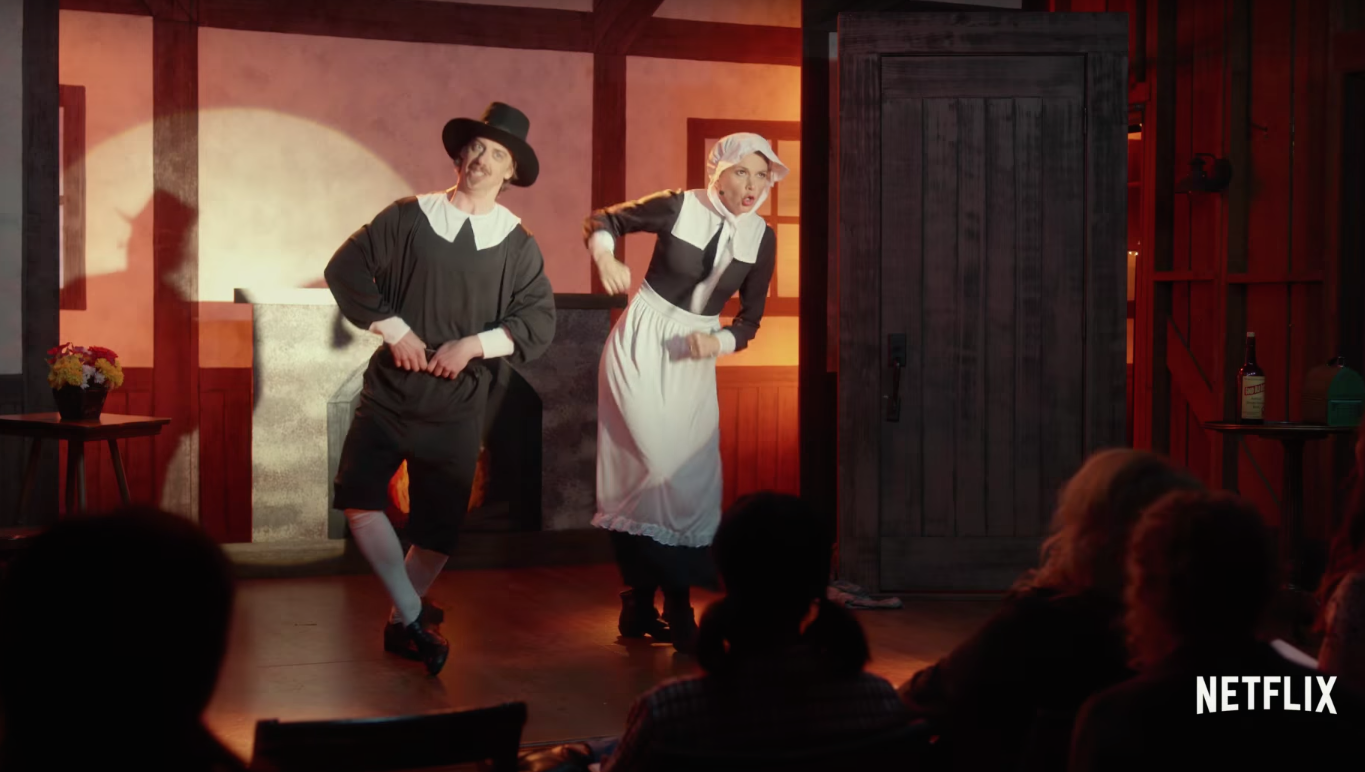 Did we miss anything?? We should probably watch the trailer 15 more times, just to be on the safe side…