We're so in love with Netflix's new "Gilmore Girls" poster
Are you in the mood for some redecorating? Great! We've got the perfect thing for you to hang all over your walls, in every single room of your apartment/house, put in assorted frames, and then maybe print out on a giant piece of canvas and hang it outside like a flag. You're going to want to use this new Gilmore Girls poster to its fullest potential.
Ahead of the ~Big Gilmore Girls Release Date Reveal~ (whispers, which I am willing to bet a thousand yellow daisies happens on Monday's Ellen show), Netflix has released the first OFFICIAL, AND TRUE poster for the series. It's perfect in every sense of the word.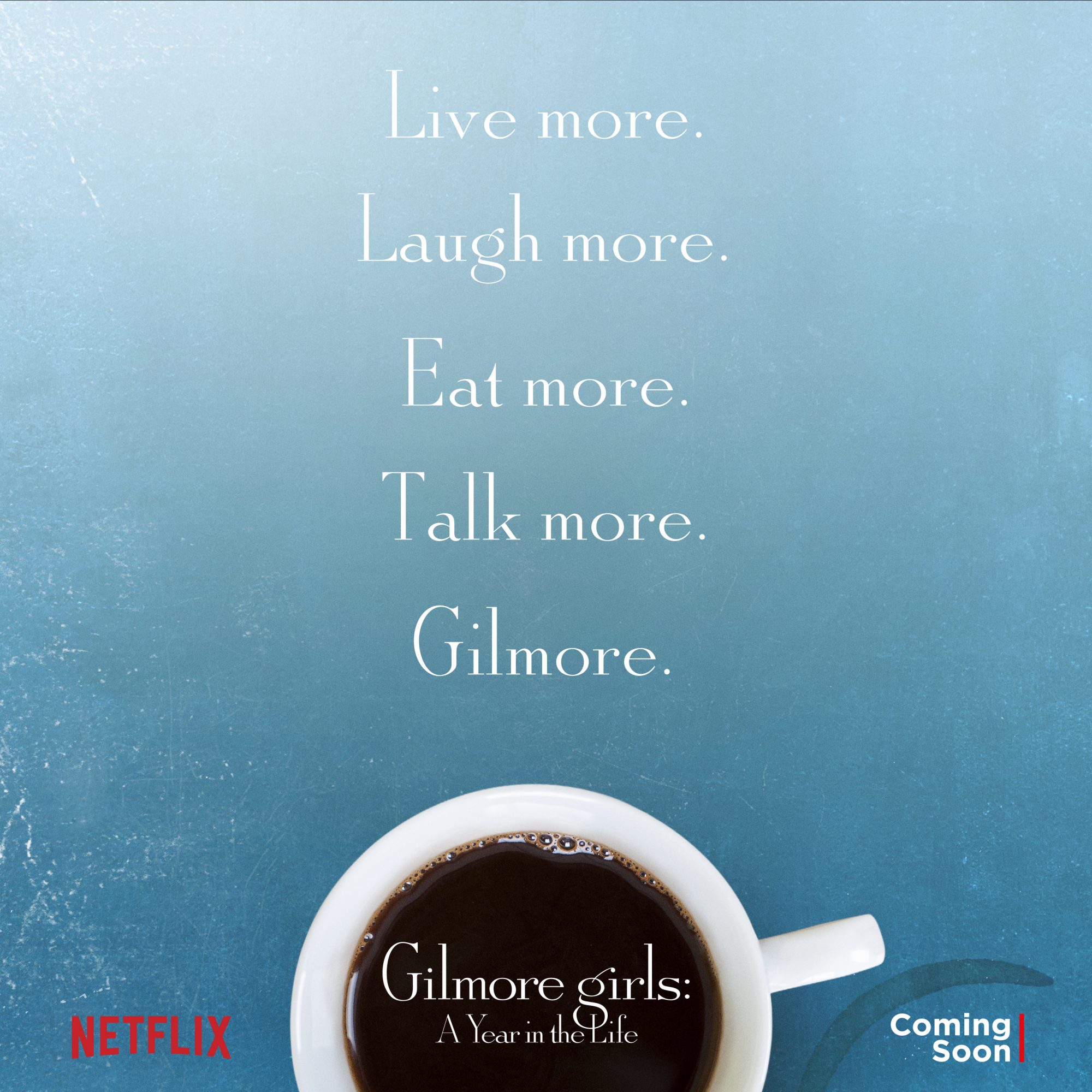 Friends, it's beautiful.
The revival is now titled Gilmore Girls: A Year in the Life, and that makes sense because we're going to spend Winter, Spring, Summer, and Fall with Lorelai and Rory. And damn straight we're going to live more, laugh more, eat more, talk more, and GILMORE ALL THE WAY.
This poster brings so many warm and fuzzy feelings. And still, the best part is the bottom right hand corner: COMING SOON. We'll be waiting.