Netflix forgot to tell the cast of "Gilmore Girls" that they were coming back for a revival season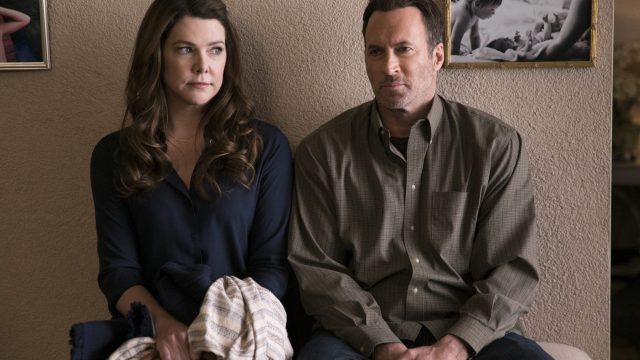 Planning a TV show is hard, okay? It's even harder when it's a beloved TV show returning after a decade hiatus, and it's coming back on the biggest streaming service on the planet. There's just a lot to do, and a lot to consider, so it's completely understandable if things accidentally slip right through the cracks — like, maybe forgetting to tell the cast of Gilmore Girls that Gilmore Girls is coming back.
Lauren Graham's brand new book, Talking As Fast As I Can, spills on a lot of behind-the-scenes Gilmore Girls information, from the original show to the revival. She also explains just what it was like waiting for the revival to happen. According to her, it was being discussed between Netflix, Warner Bros. and Amy Sherman-Palladino for a very long time, and the talks just went on and on. While she knew Gilmore Girls was nearing a deal to come back, no one actually told her it was coming back. No one told any of the residents of Stars Hollow.
Her story starts actually way before that.
"[After the ATX festival] I heard the deal was getting close. I heard the deal was falling apart. Scott Patterson went on a podcast and mentioned there were 'talks,' which had basically been true since the day the show ended in 2007," Lauren writs in her book. "A few weeks after the festival I got a call from my agent saying that he'd finally heard Netflix had committed to making eight to ten episodes of our show. Great news! I emailed Amy, who said she'd heard no such thing."
And this continued on for the rest of 2015.
"Then one day, out of the blue, there was a press release that said Netflix would indeed carry the new episodes — four 90-minute movies. This was exciting, but news to practically everyone. Sean Gunn posted a picture of himself on Twitter next to the announcement on his computer. He looked completely surprised, because he was."
Lauren's talking about this picture. This is genuine Gilmore Girls shock:
After the initial shock wore off, everything else began to fall into place (and the rest of the cast was, you know, told they were coming back for Gilmore Girls). Let's hope that for Year in the Life Season 2 (PLEASE???) everyone is informed well ahead of time.