FYI: "Gilmore Girls: A Year in the Life" is arriving on DVD *tomorrow*
Sure, you can just turn on Netflix and watch Gilmore Girls: A Year in the Life — because it is always streaming there, now and forever — or you could get up off the couch and pop in the DVD of Gilmore Girls: A Year in the Life. Dose that sound good? Great. Because the Netflix revival is arriving on DVD and digital home release on Tuesday, November 28th.
With no pomp and circumstance (which only adds to my theory that the show isn't coming back) the Gilmore Girls Facebook account announced Monday morning that A Year in the Life would be available the very next day. Exciting! Because, yes, the show is on Netflix, you more than likely own every season of Gilmore Girls on DVD, and this is just something else to add to your ever-growing Stars Hollow collection.
As for what the DVD includes, you can expect the four episodes from the limited series, "Winter," "Spring," "Summer," and "Fall." If you're hoping for any cool, DVD extras, those unfortunately aren't there. It's just the episodes. Other past DVD releases of the show have included special features and episode guides, but it's unclear whether any of those things will come with this new release. So don't count on extra hours of Gilmore Girls footage, even though that's something we really, really want.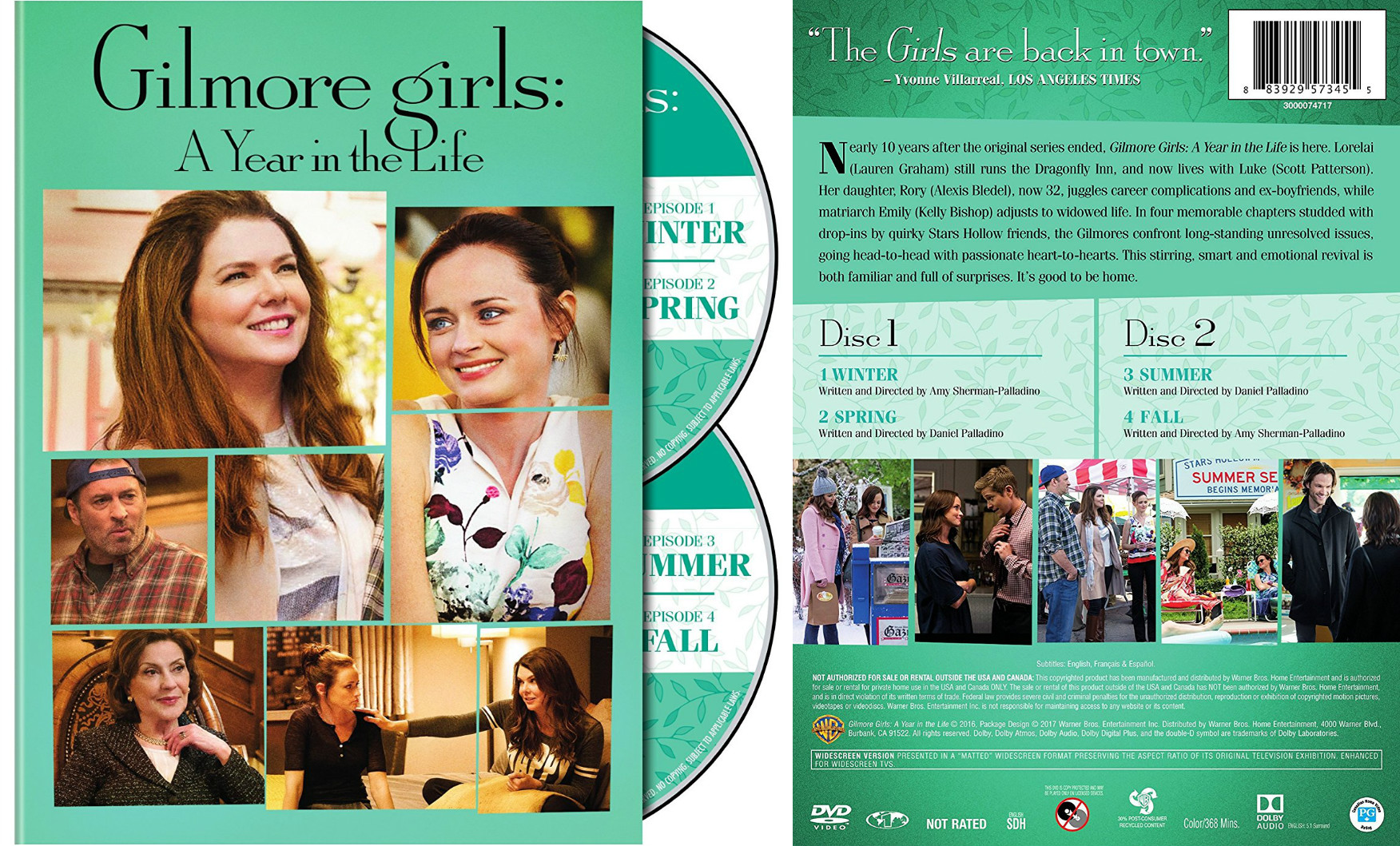 You can pick up the DVDs at Target or Amazon (or whatever is your preferred Gilmore Girls shopping location of choice). Bring the DVDs home to add to your collection…or to watch for the first time, if you're like that 1% of the population that hasn't already watched it 15 times on Netflix, or — GASP — aren't a Netflix subscriber. It's okay, we're not here to judge — we're just here to help you binge.