Milo Ventimiglia's answer to his favorite Gilmore Girls scene is such a Jess response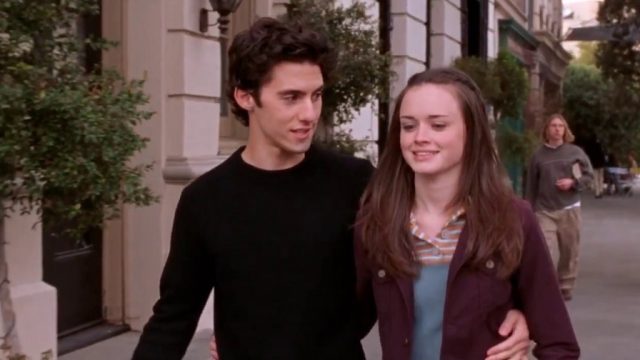 Milo Ventimiglia just revealed his favorite Rory and Jess moment from Gilmore Girls, and no it's not when they first met or when he and costar Alexis Bledel had their epic first onscreen kiss at the end of Season 2. In fact, his favorite scene might even surprise you because it involves ice cream in cones and a car accident. So typical of Jess with the drama.
"I can tell you, it's actually from the episode called 'Teach Me Tonight,'" he told Buzzfeed in a new interview. "It's when they're driving around getting ice cream in cones, cones. That was a fun episode to film. Alexis and I had a good time."
He even said "ice cream in cones" exactly how his character did in the episode, proving he'll always have a little bit of Jess in him.
If you don't recall the Gilmore Girls episode, it's a scene in Season 2 in which Rory and Jess decide to take a break from studying to get some ice cream, but they get into a car accident that leaves her with a fractured wrist. Aside from the crash, the two have a conversation about their futures and Rory tells Jess "he can do and be anything he wants."
Relive Ventimiglia's fave Jess and Rory moment in the clip, below:
Meanwhile, the actor also weighed in on the polarizing Team Dean, Team Jess, or Team Logan debate, revealing who he thinks Rory should have ended up with.
"None of the above, he answered. "They're from the past. Rory needs to move on, forever, in life!"
Once again, his reply has Jess Mariano written all over it—supportive and loving, even though the real answer is Jess because think how dull her life would be without him.
Honestly, we might not have found out who the father of Rory's baby is at the end of Netflix's Gilmore Girls reboot, but Rory and Jess will live on in our hearts forever.