A "Gilmore Girls" superfan visits a "Lunch at Lorelai's" pop-up event to eat and eat and eat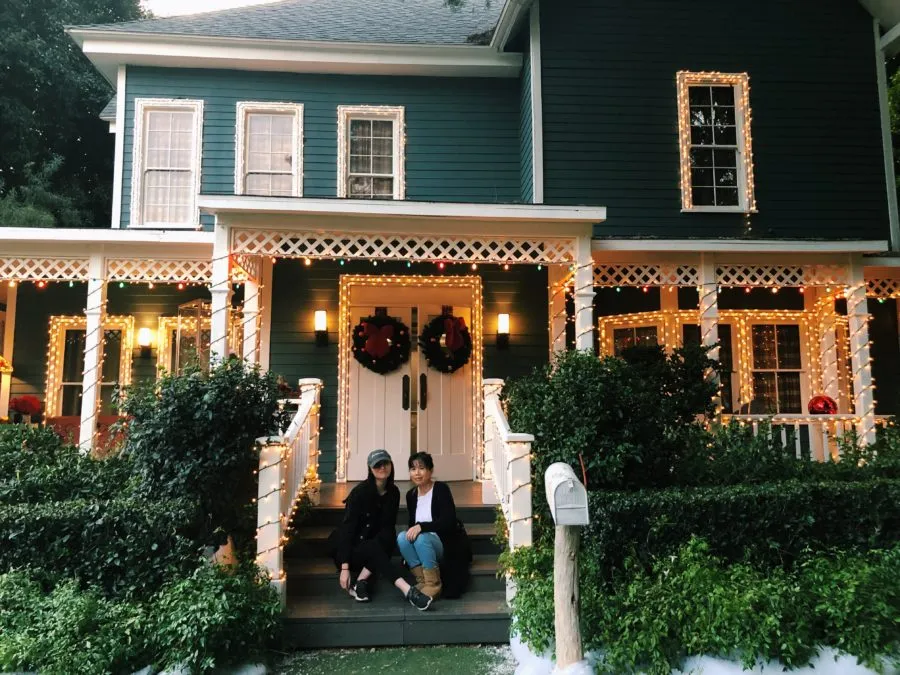 Calling all Gilmore Girls enthusiasts: Warner Bros. Studio Tour Hollywood is allowing Gilmore fanatics to visit the quirky small town of Stars Hollow this holiday season. Well, not really Stars Hollow, as Stars Hollow is a fictional place inspired by series creator Amy Sherman-Palladino's travels to Washington Depot, Connecticut and its surrounding New England towns. However, the mother-daughter dramedy was filmed in Burbank, California at the Warner Bros. set and studios, home to many classic movies (Casablanca, La La Land) and series (Friends, The Ellen DeGeneres Show).
In celebration of the holiday season, Warner Bros. added a limited-time "Lunch at Lorelai's" pop-up to their studio tour ticket. Following a three-hour guided tour that showcases various film locations (as well as A Star is Born and Crazy Rich Asians costume and prop displays), guests are dropped off at Stage 48 for the self-guided portion of the tour. The tour ends at Lorelai's house for the pop-up, which is part of the Hollywood studio tour from December 22nd to January 6th.
But if you can't make it to Lorelai's house this holiday season, don't fret. I, a self-described Gilmore Girls obsessive, attended the pop-up with my mother, a fellow Gilmore devotee (very on-brand, right?), and I'll guide you through the entire event. Please keep your hands and feet inside the virtual tour cart at all times. And don't forget to grab a complimentary "Babette ate oatmeal!" tee on the way out—designed by Stars Hollow entrepreneur Kirk Gleason.
Stars Hollow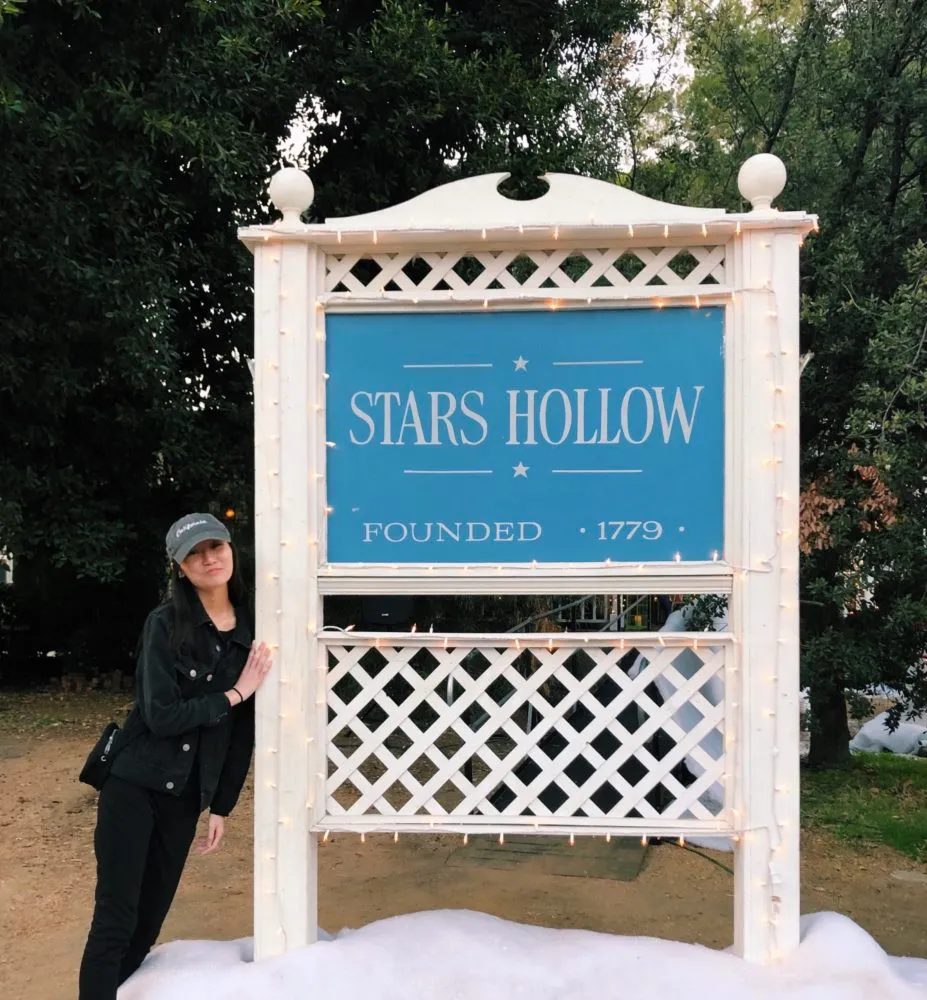 Following an interactive stroll through Stage 48 (where pop culture enthusiasts can, among other things, take photos on the Central Perk soundstage from Friends), guests follow signs that lead to Stars Hollow. Before entering the grounds of Lorelai's house, fans are greeted with the iconic Stars Hollow town sign from the series. Note: Attendees were, unfortunately, not shown a dioramic presentation on the history of Stars Hollow, curated by Taylor Doose. Still, that didn't stop "Those stars, so bright. This forest, hollow. What name should I give this place?" from playing on loop inside of my head.
Gilmore residence
As fans make their way into Lorelai's residence, they're met with the infamous Björk-inspired snow woman that Lorelai and Rory construct in "The Bracebridge Dinner" episode. After the poor Björk snow woman loses her head in the episode, our favorite mother-daughter duo make their way to Luke's Diner instead.
Directly across from the Björk snow woman, a makeshift Luke's Diner sits on the property. Blown-up photos from the series adorned the fence, as well as Luke's infamous "NO CELL PHONES" sign. On the wooden table, pastries and coffees in classic Luke's to-go cups were available for purchase. Luke's green cash register from the diner was also on display.
Fans also get a view of Lorelai's house. On the tour, the Gilmore house was painted a much darker blue than it was on the series, but it was still a beautiful sight for Gilmore Girls obsessives to behold. Festive holiday lights adorned the residence fans have all come to know and love. Note: Paul Anka, the dog, was nowhere in sight, nor was the marriage chuppah that Luke built for Lorelai during her short-lived engagement to Max Medina. Warner Bros. should have first consulted with me during the early stages of coordination, clearly.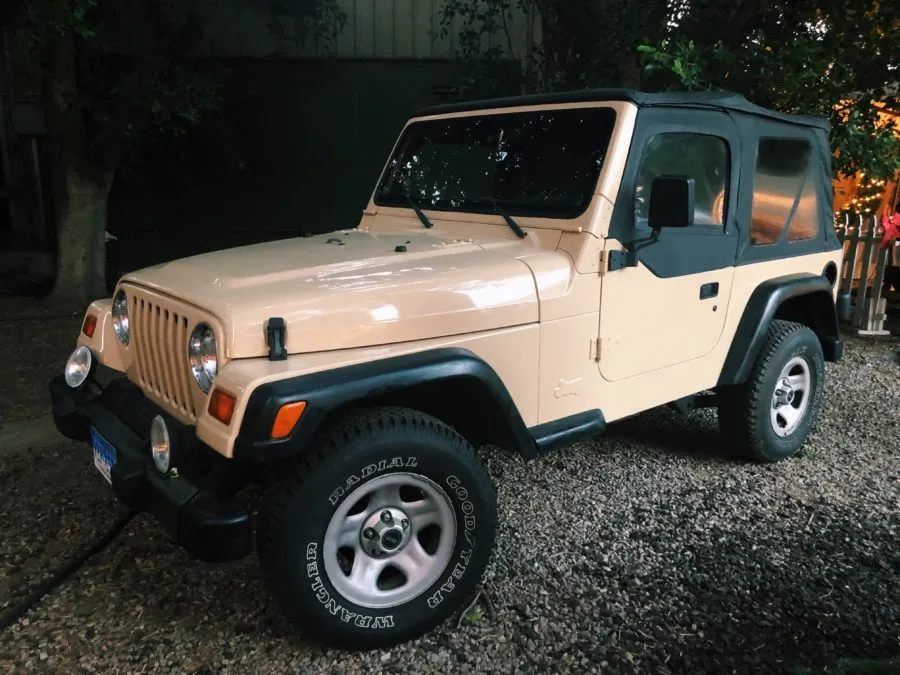 To the side of the house, Lorelai's brown Jeep sits on the driveway in front of the garage and under a gigantic tree.
On the front porch, Luke's signature flannel button-down and dark jeans are displayed in a glass case. Note: No backwards baseball cap in sight.
This is the part of the tour where it gets a bit disappointing. There I was, on the front porch of Lorelai's house, ready to push open the front doors. I imagined I'd be greeted with Lorelai's whimsical furniture and decor—like that lumpy couch Emily disapproved of, or that Betty Boop flower vase that Emily also disapproved of.
But, nothing. Once the front door is pushed open, guests are led into a tiny, closed-off room that houses one single thing: a glass case containing Rory and Lorelai's wardrobe. Here we see Rory's school uniform from her Chilton days and Lorelai's fur-lined jacket. Emily Gilmore would certainly disapprove of such an anticlimactic moment.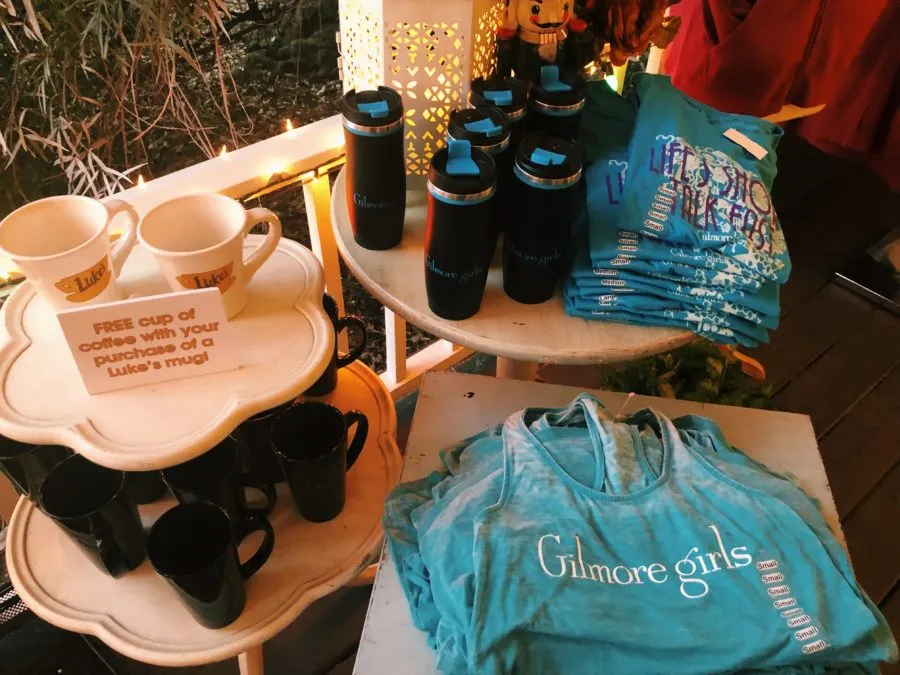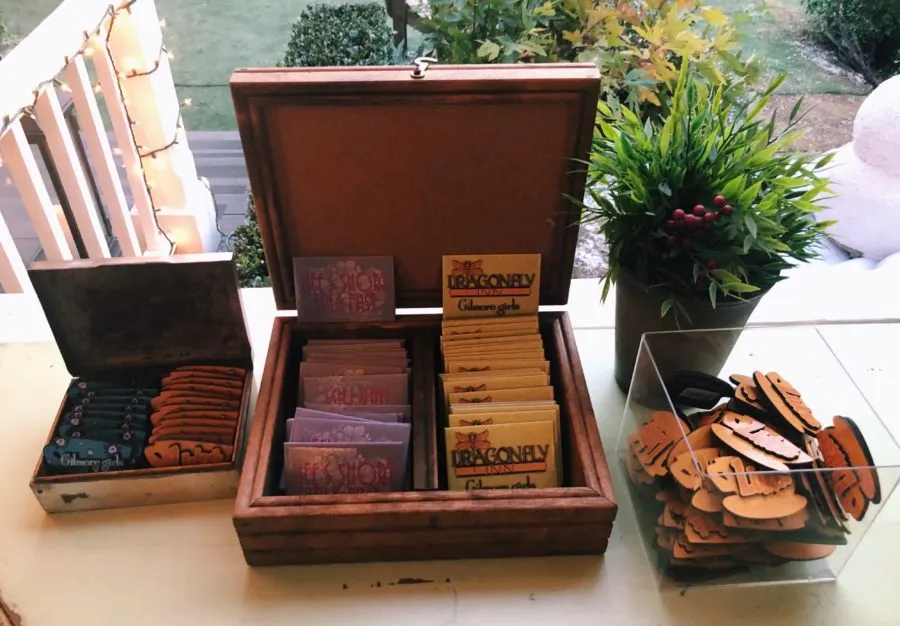 As guests make their way back to the porch, they have the opportunity to peruse a tiny gift shop available on the side of the house. Gilmore Girls-themed coffee mugs, coffee tumblers, refrigerator magnets, apparel, and, of course, baseball caps were available for purchase.
And you can eat and eat and eat
There is an outdoor seating area directly across from Lorelai's house where guests can enjoy their meals from the pop-up event. On the menu: oven roasted turkey breast with cranberry shallot sauce, lemon garlic roasted chicken, burgers, salads, chicken tenders, pizza, and French fries. Noticeably absent: Chinese food from Al's Pancake World and the disgusting Santa burger Luke cooks for Lorelai in Season 1.
From the menu, we opted for the first two items: oven roasted turkey breast and lemon garlic roasted chicken. The meal came with macaroni salad, mashed potatoes, and corn. The food was fine enough—although it probably wouldn't be up to par with Emily's functions for the Daughters of the American Revolution. Still, Sookie St. James would probably approve.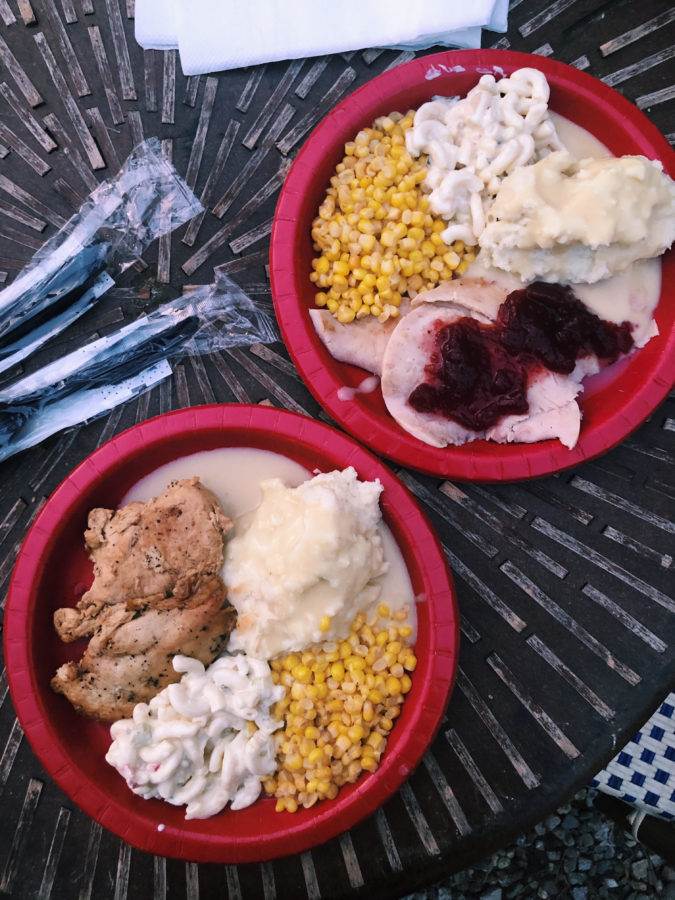 Despite the interior of Lorelai's house being a let-down, Warner Bros.' "Lunch at Lorelai's" serves as an overall whimsical event for Gilmore Girls superfans. Gilmore enthusiasts can also make their way to the series' iconic gazebo for a photo-op after the pop-up event, which is located only a few steps away from the house. There, they'll also catch a glimpse of the exteriors of Miss Patty's dance studio and Luke's Diner.
Warner Bros. Hollywood's limited-time "Lunch at Lorelai's" is available now until January 6th for the standard tour ticket price. Copper boom!