Luke is wearing a tux in the latest "Gilmore Girls" teaser and WHAT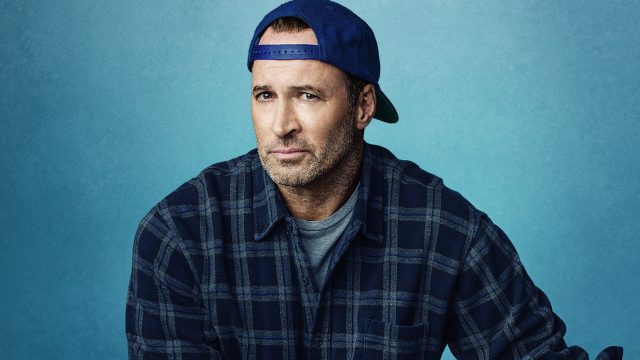 Go ahead and peer deep into your heart and soul, and recognize that Lorelai and Luke belong together on Gilmore Girls. It's just a cold, hard fact. While their road to happiness might have been long — and bumpy — when Gilmore Girls: A Year in the Life picks up on Netflix, these two are going strong. And they just might be going strong DOWN THE AISLE.
Ever since the revival was announced, there's been ~whispers~ about a wedding on Gilmore Girls. We know that one is happening, that much has been confirmed. But, for who? Who's getting hitched in Stars Hollow?
It's hard not to assume, and hope, it's going to be Lorelai and Luke (and/or Rory and [insert your own Team here]), but a Gilmore Girls wedding might be too much for our hearts and souls to handle. So, it can't be Lorelai and Luke. No. Nooooo it can't. Can it?
With the revival only a WEEK AWAY, we've got another teaser on our hands. While it's quick, and mostly stresses the fact that the revival lands on Thanksgiving and everyone loves turkey and stuffing, including Rory and Lorelai, there's one moment in the trailer that shows Luke wearing a tux.
Luke. Is. Wearing. A Tux.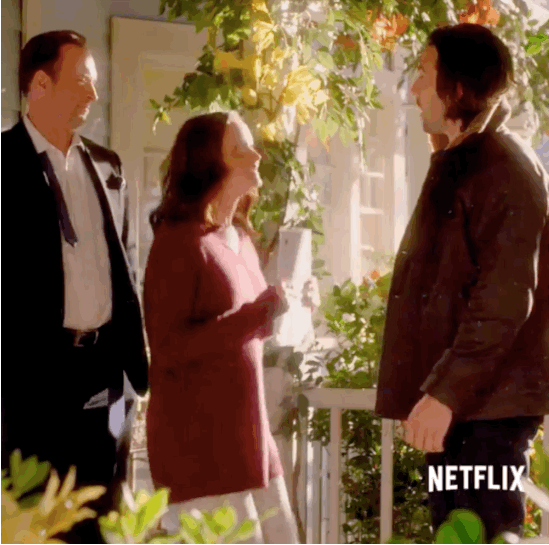 DO YOU SEE THAT??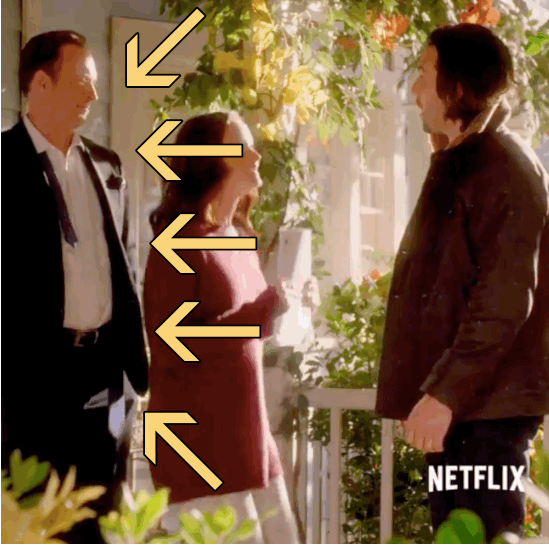 We'll discuss Rory jumping up and down for joy in the presence of Jess later, because LUKE IS IN A TUX. This means he's going somewhere ~fancy~ and guys, let's just admit to ourselves we think he's going to a WEDDING.
But now, is he just going to be sitting in the wedding audience…or waiting at the end of the aisle for Lorelai?!?