A Lego "Gilmore Girls" set might be on the way, because a dream is a wish your heart makes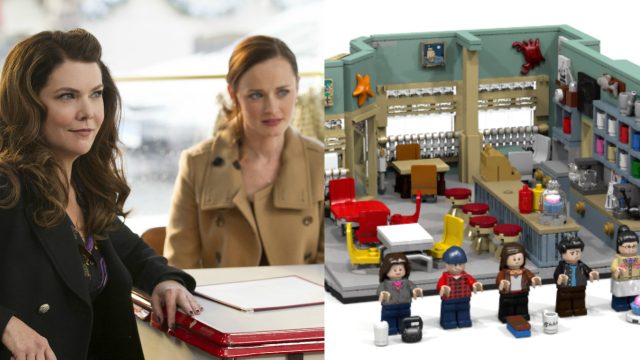 You might think you already own everything Gilmore Girls under the sun, but we have something else for you to add to your ever-growing wish list. Some beautiful genius out there really wants to make a Luke's Diner-themed Gilmore Girls Lego set, and right now, this is the only thing on our holiday shopping list for 2017. This is the only thing we want in life for the foreseeable future.
FYI, Lego actually lets users submit ideas for new Lego sets. Not really sure why it's taken this long for someone to submit one for a Gilmore Girls set, but good things come to those who wait. At the end of April, user Rainer Zufall submitted his idea for this collection, and it's perfect in every single way — and not just because it includes the *correct* Rory boyfriend, Jess.
The reason behind Zufall's Stars Hollow mock-up is very adorable, and we're in love with it already:
"The idea of building Luke's Diner came to me because my wife is a really big Gilmore Girls fan, and she asked me to build Luke's Diner for her. So, since I am a big Lego fan, I was glad to do this for her and – here it is :)"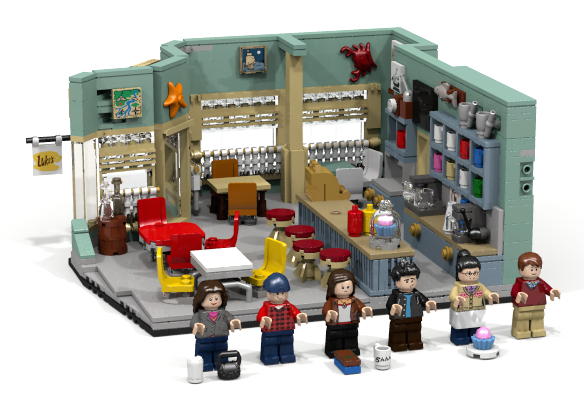 The set includes our favorites: Lego Lorelai, Luke, Rory, Jess, Lane (in her Luke's Diner outfit) and, last but not least, Kirk.

The attention to detail in Luke's is cray spot-on, because can you see that tiny, little NO CELL PHONES sign? Even Lego Luke is kind of a grouch.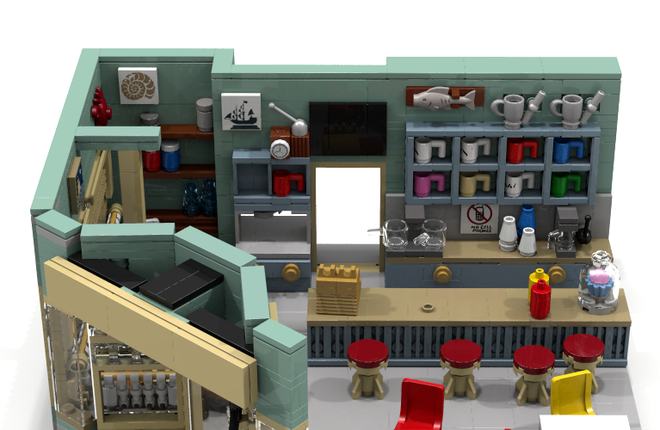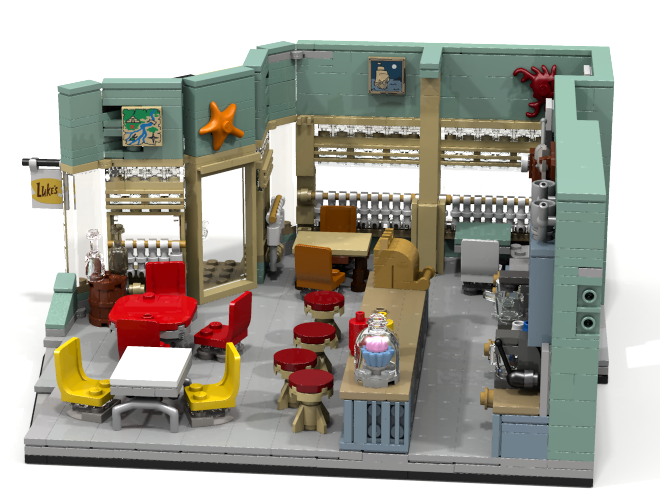 So now, big question: How can you get your hands on this glorious thing? This is also where we need your help. This Gilmore Girls set is just an idea that's been submitted to Lego, and it needs to gain 10,000 followers in order to make it to Lego for an actual review. Once it's in for review, Lego will decide whether or not to make the set, and listen, WE NEED LEGO LORELAI.
You can support the Luke's Diner set right here. The dream of owning your own (Lego) Luke's might just come true.