Lauren Graham plays the exact opposite of Lorelai in her first role, post "Gilmore Girls: A Year in the Life"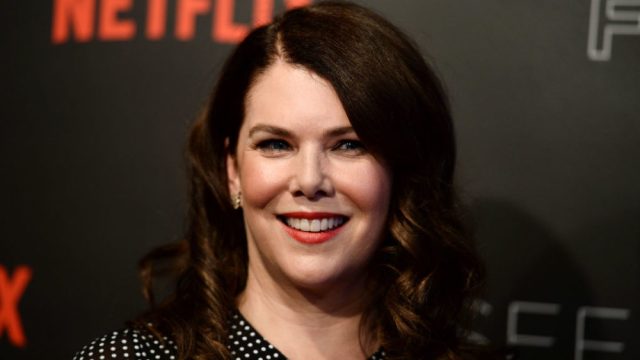 Gilmore Girls fans! Do you miss Lorelai? Sure you do, because you're a human being who lives on the planet Earth, but you'll have to head back to Netflix to get your fix because Lauren Graham's next role is a far cry from the beloved character.
The Parenthood alum is set to guest in a multi-episode arc on Curb Your Enthusiasm, the HBO comedy series from creator and star Larry David (Seinfeld) that's scheduled to return this fall with Season 9. It's been away for six years — SIX. WHOLE. YEARS. — and that's long enough, in our honest opinion.
Graham plays "someone who has very colorful language," she tells TVLine of the role, which is her first following Gilmore Girls: A Year in the Life. "It was the perfect answer to 'What do I do now?!' because this character is completely not me at all. I speak in a way that I don't speak ever.
Lorelai, of course, is quite the fast talker, but "colorful language" wasn't exactly her thing — unless you count catchphrases involving poodles.
But, we're guessing Curb has something other than poodles in mind.
In any case, we're excited to see Graham take on something different — and to have something to hold us over while we wait to see whether or not there will be more Gilmore Girls episodes because, you know, the last four words.