The *last* poster for "Gilmore Girls: A Year in the Life" is here and we have feelings
All good things must come to an end, and the intense lead up to Gilmore Girls: A Year in the Life is almost OVER. In one short week and ONE DAY we'll be able to see exactly what Lorelai and Rory Gilmore are up to when the revival hits Netflix, and we're hit with a wave of emotions. If you need an intense burst of feels right now, we've got the last poster for Gilmore Girls, and two words for everyone:
BINGE. WATCHING.
The new poster perfectly captures what we're all going to be doing next weekend. Lorelai and Rory sit on the couch in their living room — probably watching the big screen TV Christopher left behind? They've also got their binge watching snack food necessities: COFFEE, popcorn, Pop-Tarts, and Red Vines. This looks like a *perfect* night.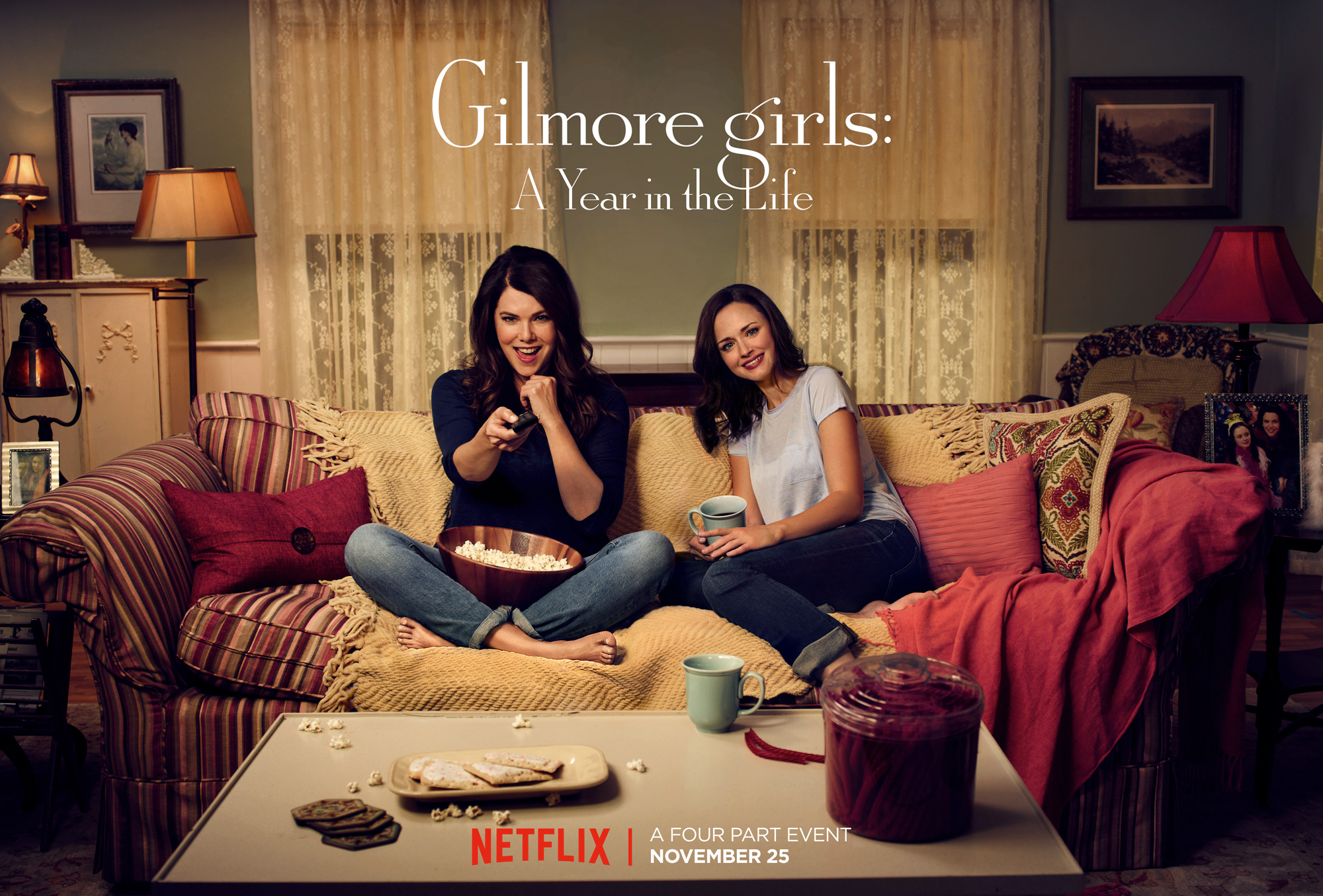 Taking a closer look at the picture, not only do they have some A+ snacks, but check out the two pictures on the end tables. The one on the right appears to be Rory during her Chilton graduation, and the other is from Rory's birthday many, many years ago.
Basically, everything about this is a perfect night, and we can't wait to recreate this own situation — television, snacks, maybe our mom — next week. November 25th will be here so soon!!