Lorelai and Rory are begging you not to spoil the last four words of "Gilmore Girls: A Year in the Life"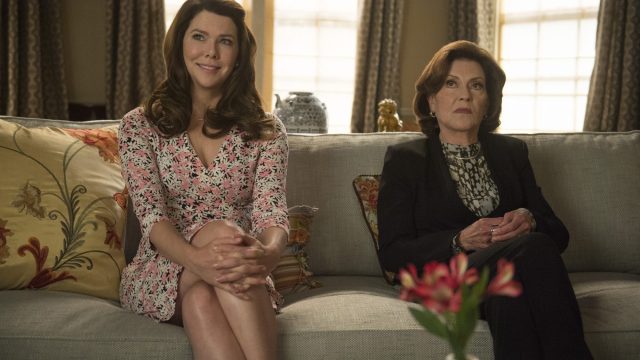 Soon, we'll all know the ~last four words~ and this Gilmore Girls legend will finally be put to rest.
With the release of A Year in the Life quickly approaching (ONE.WEEK.), nine years later we're returning back to Stars Hollow, and Amy Sherman-Palladino is getting the ending of the series she anticipated all along. Oh, don't know the ~last four words~ legend? Well, once upon a time ASP dreamed up a perfect ending for Gilmore Girls, but left the show before the last season (Season 7) and took her perfect ending — these four words — with her.
With the Netflix revival, she's finally getting the chance to finish everything just how she intended.
And listen, she's already politely asked all of us not to fast forward to the end of "Fall" to hear these four words. Now, chiming in, we've got the Gilmore girls themselves, Lorelai and Rory. They, too, are begging us not to jump forward to the final episode, AND ALSO NOT SPOIL IT FOR ANYONE ELSE. YOU HEAR THAT?
In a brad new video, Lauren Graham and Alexis Bledel plead with the nation to not shout the words from the rooftops, and don't you dare tweet them.
The Town of Stars Hollow website has also created a fancy new button (probably from Kirk's Button Emporium) that you can customize to proclaim that you will not spoil the last four words for anyone, and also, you don't want them spoiled for YOU.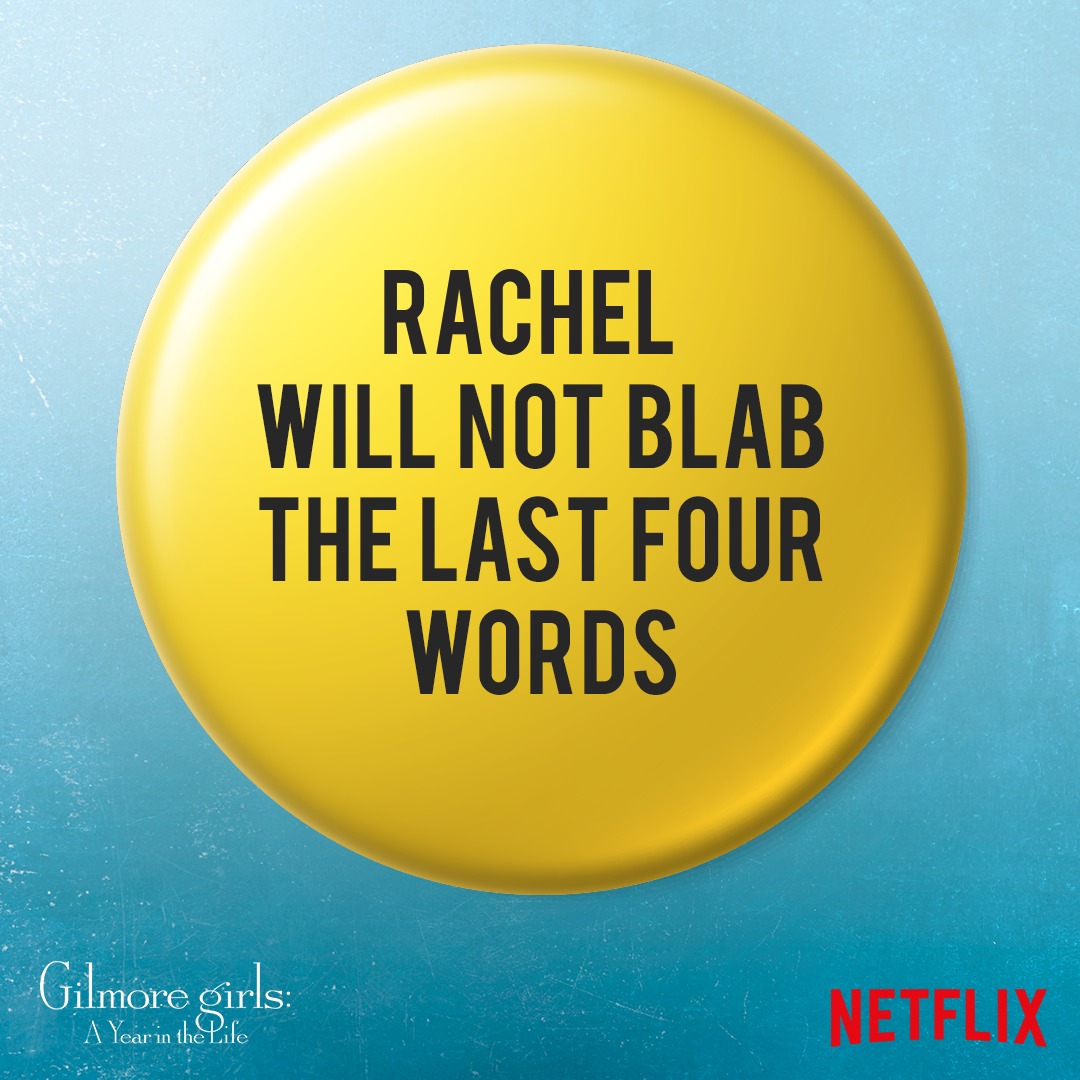 Let's keep the Gilmore Girls magic intact for everyone till their done binging, yeah?