There's a new "Gilmore Girls: A Year in the Life" picture of Kirk and we have SO many questions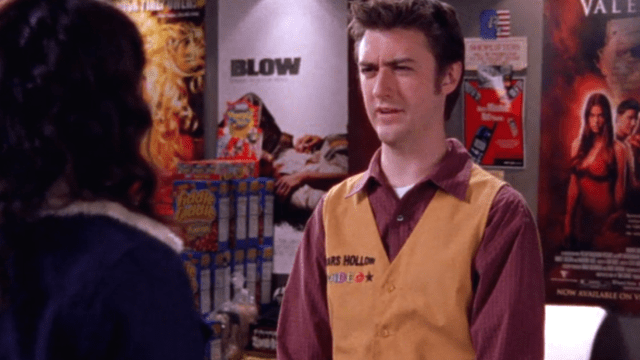 We've been spending so much time and energy obsessing over Lorelai and Rory Gilmore, and by association, the guys in the lives of Lorelai and Rory — Luke, Christopher, Dean, Jess, Logan, you know, the usual. But there's one Gilmore Guy we haven't really discussed over the past few months, and it's about time he got his time in the sun: What the heck is Kirk up to during Gilmore Girls: A Year in the Life?
¯_(ツ)_/¯
Honestly, is this in the least bit surprising?
We actually saw this same pig in the full length trailer for A Year in the Life, and we were like "aw, how cute, a Stars Hollow pig!" Now we know it's Kirk's and he takes it for walks around town — or could it possibly be Lorelai's? Kirk does appear to be leaving the Gilmore residence, so maybe he's like pig sitting?
Okay, but wait, there's no way in hell Luke would ever let a pig into the house.
Or maaaaybe, this pig and Paul Anka just had a playdate! Paul Anka seems like a dog who wouldn't want to have other dog friends, but like, little pig friends. Out of all the scenarios for Kirk and this pig, this one makes the most sense, TBH.