OMG: The "Gilmore Girls" are getting their own ice cream flavor and you can help pick what it is
We are seriously so excited about the upcoming Gilmore Girls: A Year In The Life on Netflix. The November 25 release of this much anticipated show can't come soon enough. With the recent debut of new pictures along with totally rad action figures (not to mention the chance to actually drink coffee at Luke's Diner), there are all sorts of chances to get your Gilmore Girls fix before the episodes themselves come out.
And now you can literally get a ~taste~ of the show through this Gilmore Girls-themed ice cream contest.
Ample Hills Creamery in New York City recently announced that they will be creating a new flavor based on the beloved show.
The ice cream shop owners aren't just telling us what flavor to expect. Instead, they are actually asking for fan input to create the most delicious dessert possible.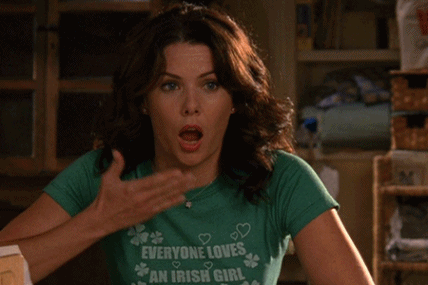 Fans of the show have been happily responding in the post's comment section to the request and coming up with some absolutely delightful flavor options.

The lucky winner whose creation is chosen will get a pint of the ice cream, free coffee, and a special invitation to a Friday night dinner.
Needless to say, fans are having the *best* time coming up with some totally spot-on names.

The most popular ingredients for the ice cream are (as expected) coffee, Pop Tarts, sprinkles, and chocolate. You know, all the basic GG necessities.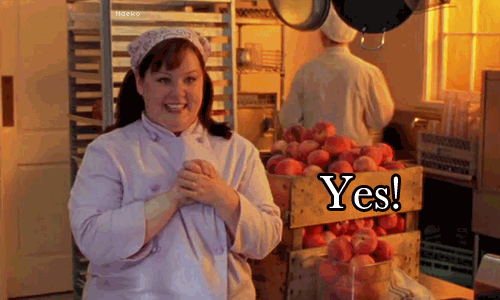 The contest ends October 31, so make sure your name and ingredient brainstorming is as fast as the Gilmore Girls dialogue!

It's really impressive how creative people are getting with the names and spinoffs from the show. Ample Hills Creamery will certainly have their hands full when it comes to choosing one of the spectacular (not to mention totally delectable) suggestions to make into a reality.
Our suggestion is to just make a ton of ice cream options since, after all, we'll need enough snack on all year (or at least through the "Winter," "Spring," "Summer," and "Fall" episodes).