Lauren Graham and Alexis Bledel looked absolutely stunning at the latest "Gilmore Girls" event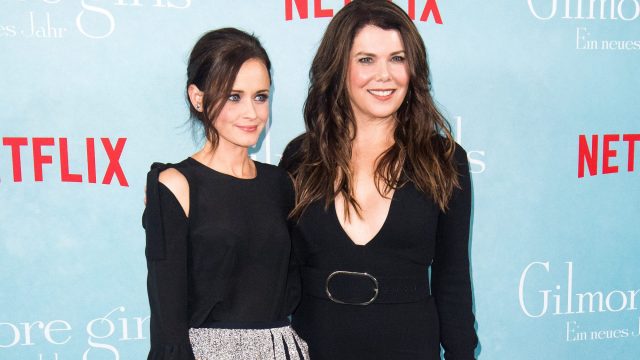 With each passing second, we get closer and closer to the release of Gilmore Girls: A Year in the Life on Netflix. Currently, we are a short 15 days away from the television event of THE YEAR, and over the next two weeks expect to start seeing our Gilmore girls pop up in more and more places around the world — and not that we are by any means complaining.
Earlier today (or, yesterday, depending on what time zone you're in), Lauren Graham and Alexis Bledel stepped out on the red carpet for a Gilmore Girls event in Berlin, Germany. Since, yes, everything is in German, it's hard to tell exactly what went down at the fan event. Maaaaaaybe they watched the premiere? IDK, there's a big beautiful theater with lots of excited fans in the audience!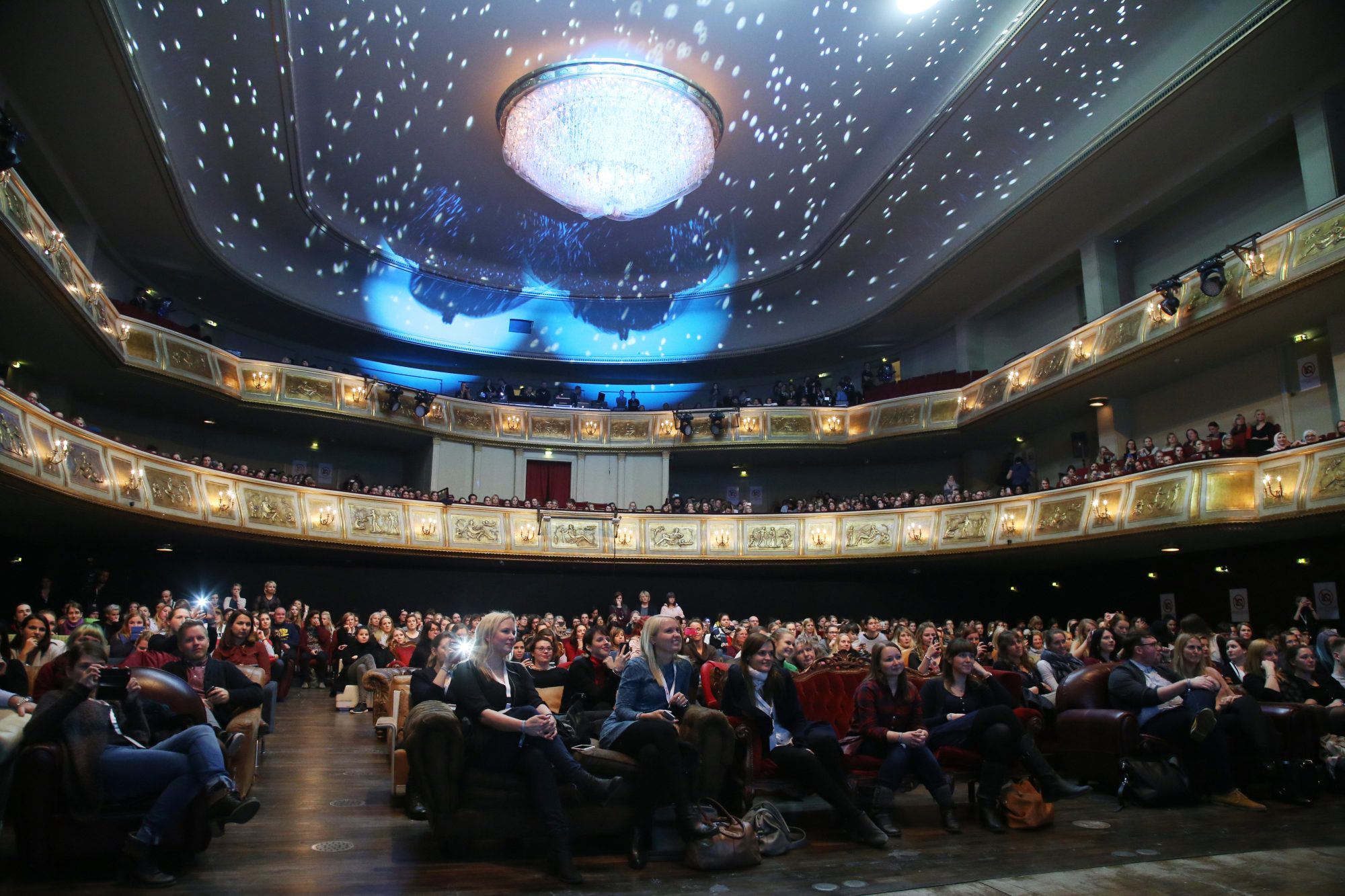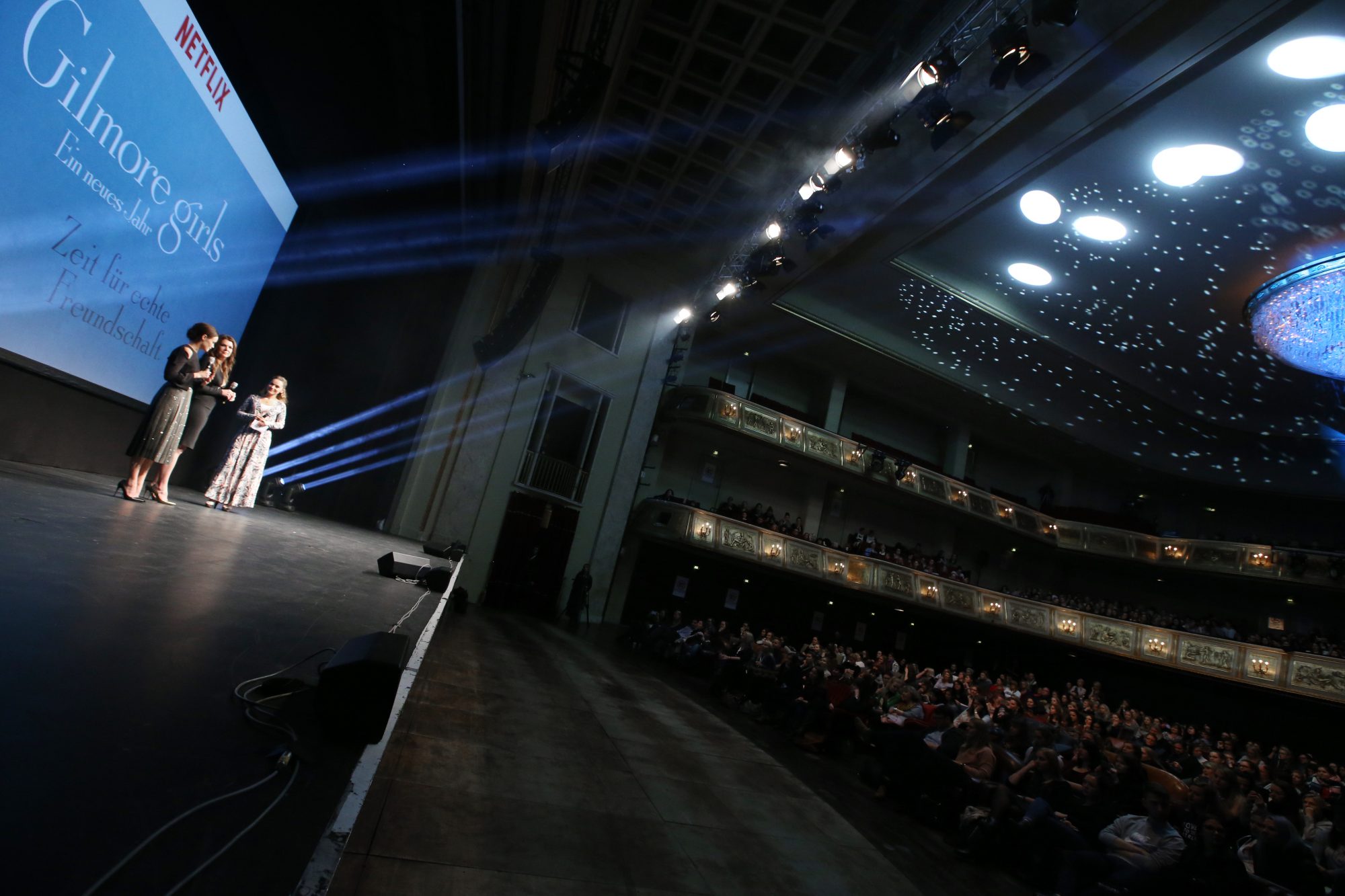 Do we spy, SNOW on the ceiling of this theater? And it looks like the screen says, "zeit für echte freundschaft," and thanks to Google translate, that means, "Time for true friendship."
But we're really here to discuss how stunning Lauren and Alexis looked at the event. Seriously, have they even aged a DAY over the last nine years?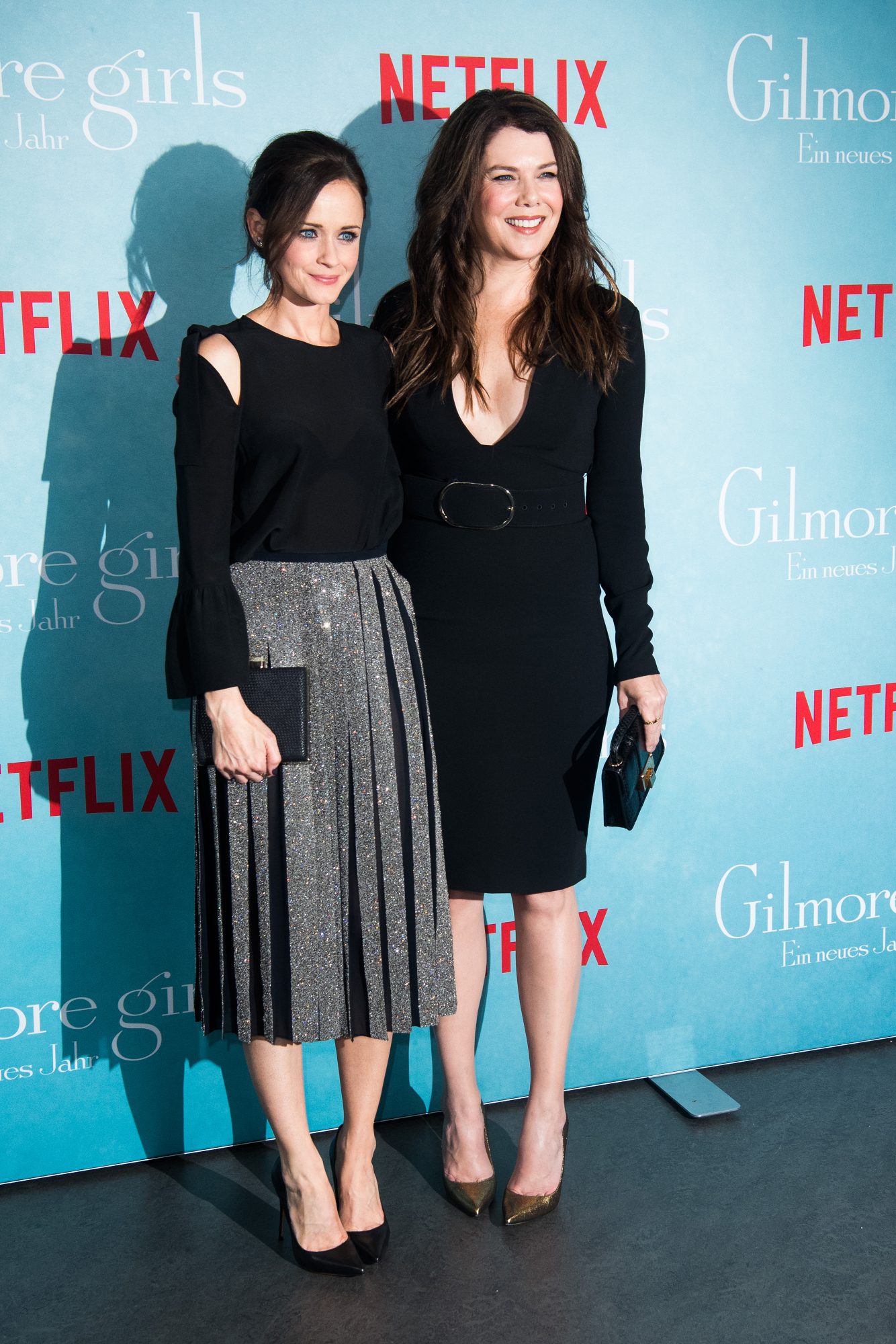 Lauren, as usual, looked like a million bucks, and honestly there's never been a time in her entire life where she hasn't looked absolutely amazing. Such a simple LBD, but so much more than just a LBD with those long sleeves and belt!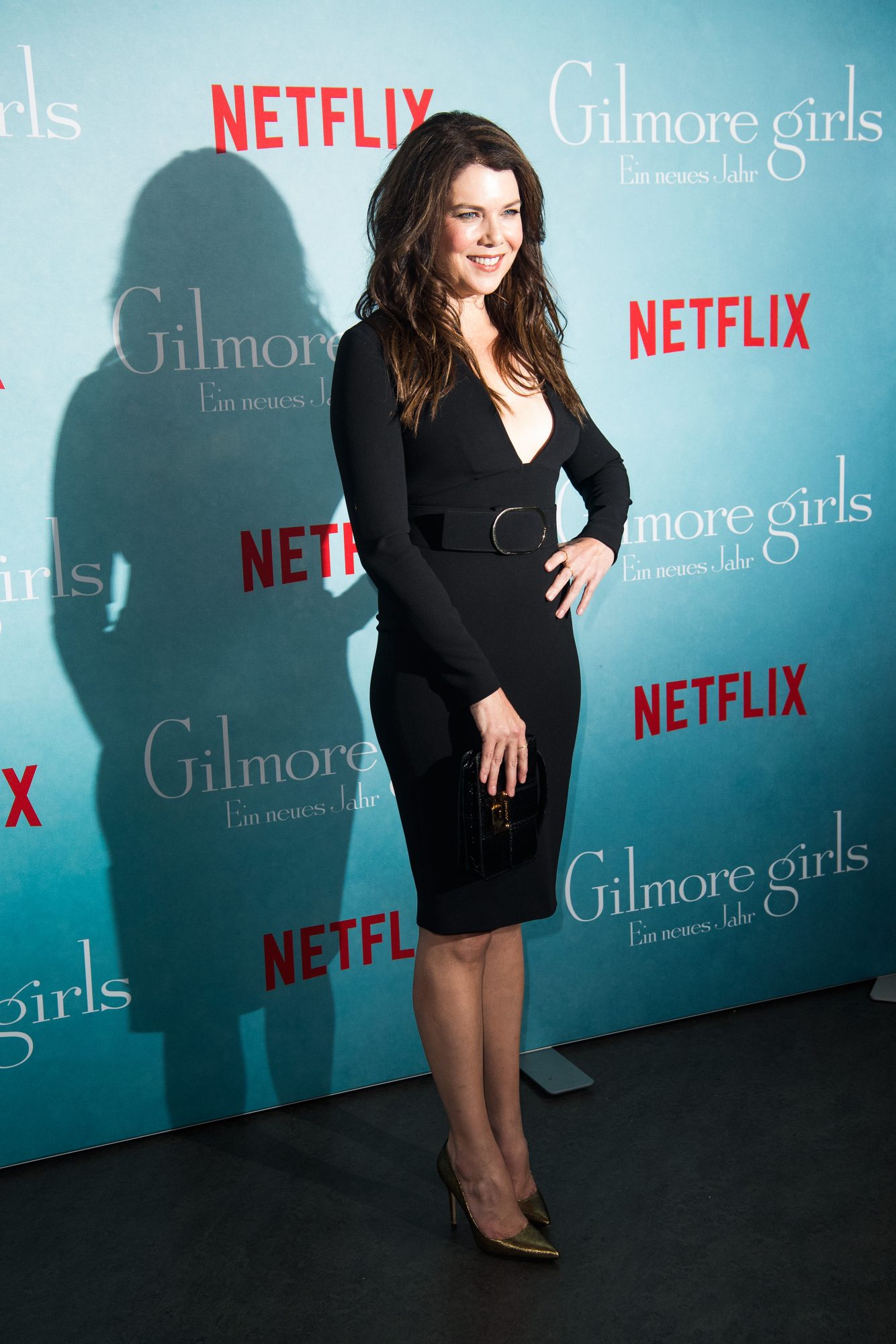 Alexis, on the other hand, wore the most sparkly skirt in the history of sparkly skirts, and we need to know where we can get one of these ourselves, STAT.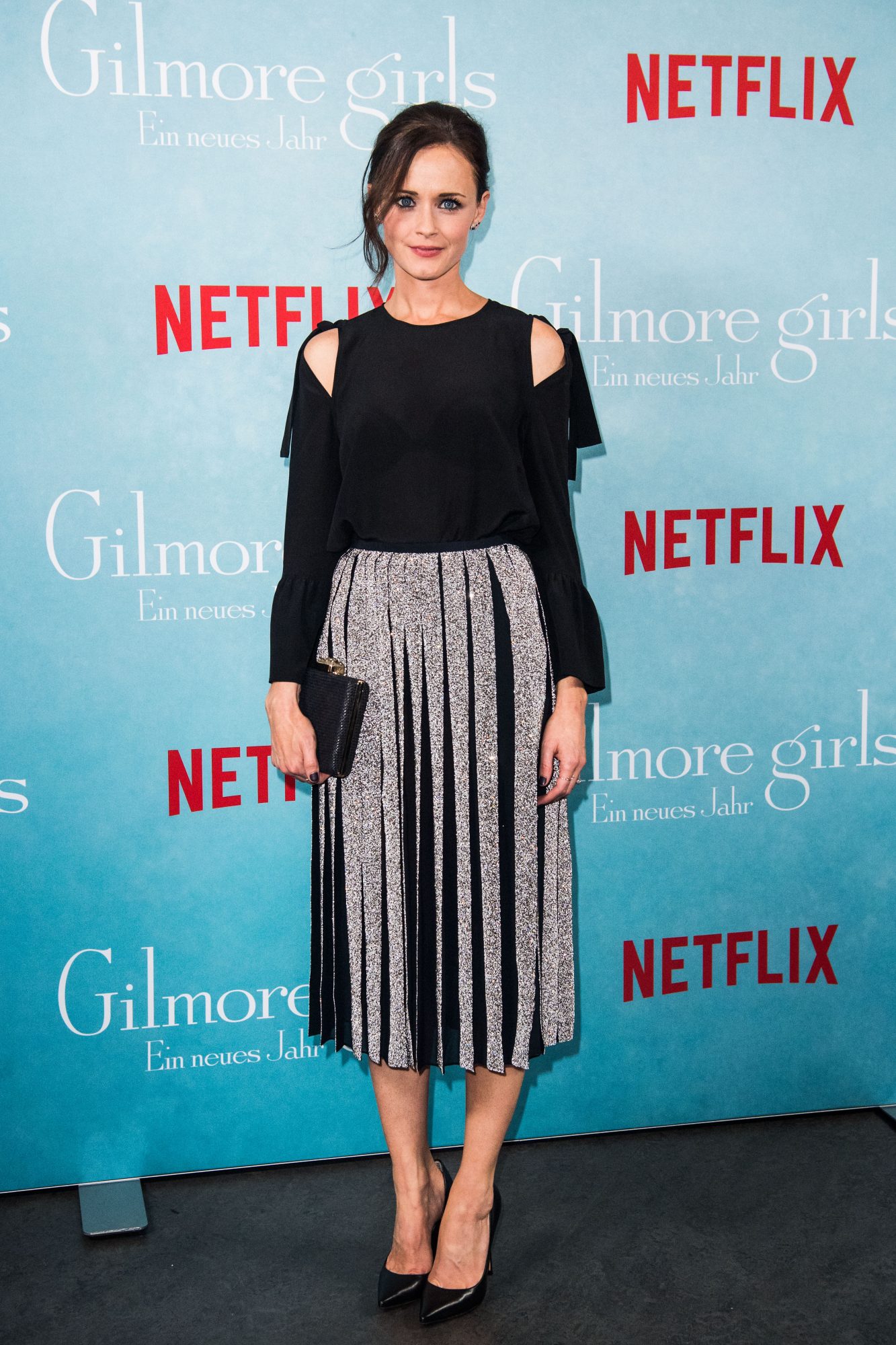 This is just the first of many Gilmore Girls events over the next two weeks, so prepare to feel so much fashion envy with each new outfit.