There's a way for "Gilmore Girls" fanatics to get a free copy of Lauren Graham's new book — here's how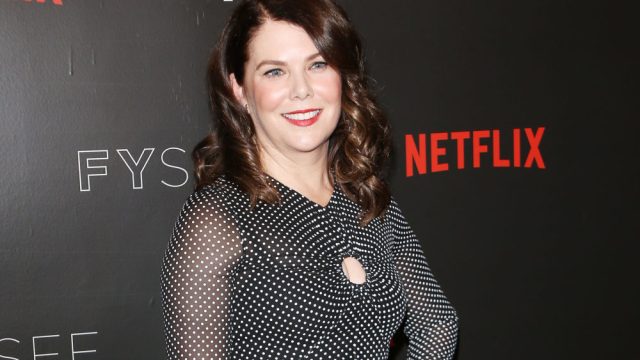 Even though new episodes of Gilmore Girls probably aren't happening (at least, for now), the show is still annually celebrated at the Gilmore Girls Fan Fest. It's a festival that got its start in Washington Depot, but currently takes place in Kent, Connecticut.  Founded by Marcus and Jennie Whitaker, the fest began in 2016 and has already gained a ton of support from cast members.
This year, the festival is taking place between October 19th and 21st, and attendees will be able to go home with a free copy of the latest book by Lauren Graham (known best as Lorelai Gilmore). But, there's a small catch.
Attendees who'll be eligible to snag In Conclusion, Don't Worry About It— which was released on April 3rd — need to buy their fest tickets between April 3rd and April 10th in order to get the promotion. This honestly sounds like a win-win to us (secure your ticket early and get a free book?). Plus, it's not like the book wouldn't be prominently featured on our bookshelves anyway.
This is actually Graham's third book, and according to Amazon, it's a "comforting road map to a happy life."
So really, this book is the closest thing we'll get to getting life advice from Lorelai Gilmore directly (it's apparently based on a commencement speech she once gave).
While the festival itinerary hasn't been announced just yet, fans of Gilmore Girls can grab a weekend pass for $250 through their website. Last year, Keiko Agena, Emily Kuroda, and Todd Lowe were just a few of the big guests on the roster.
So put down your coffee and grab a ticket!