Yes, the "Gilmore Girls" revival WILL reveal those infamous final four words fans have been waiting for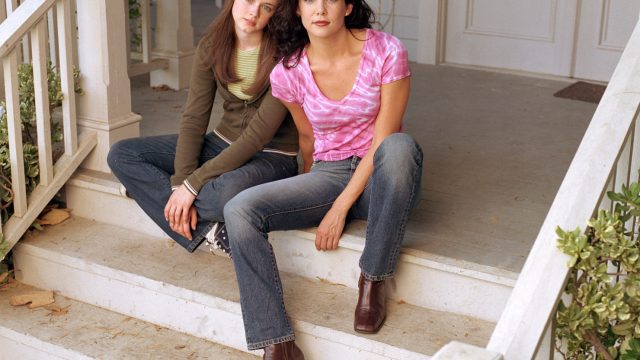 Today, "final four" isn't just a buzzword for basketball fans. Gilmore Girls fans have some final four news of their own: Those now-famous last words that creator Amy Sherman-Palladino always wanted to end the original run of the series with are finally going to be revealed!
A little background if you're not up to date on your Gilmore Girls legends: Amy revealed in a 2006 interview that she knew what the final four words of the series would be. But then, Amy left the show after a contract dispute, and the final four words are still shrouded in mystery.
After a decade of speculation, FINALLY, thanks to the Netflix revival, we're going to find out what they are.
Yanic Truesdale, who plays Michel Gerard in the original series and the rerun, told Us Weekly that the upcoming series will end with the much-anticipated closing line.
There's been some pressure from fans to hear what those four words would be — like at last year's Gilmore Girls reunion panel at the ATX Television Festival — but we're so happy that Amy has held her tongue for so long. Hearing them the way she always intended will be so worth the wait!