This is not a drill: An unofficial "Gilmore Girls" cookbook is now in the works
We've just made room in our hearts, on our bookshelves, and in our stomachs because it looks like there's going to be a Gilmore Girls cookbook!
Though the "Eat Like A Gilmore" project is unofficial and isn't (yet) affiliated with Gilmore Girls, we reached out to Kristi Carlson (the woman behind the book) to see what she's cooking up. Hint: It. Is. Awesome.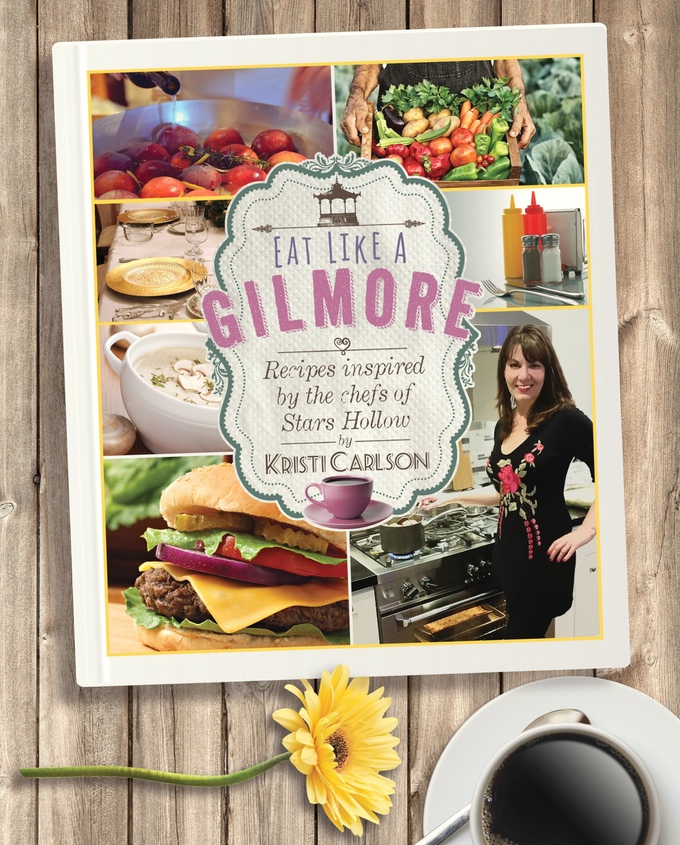 Kristi tells us that the book came about when she was at a professional crossroads and she was searching for something creative to energize and excite her. It was her boyfriend who helped her arrive at the idea:"Knowing that cooking is my outlet, he suggested I take a few weeks and whip up some of the foods I'd mentioned many times after watching Gilmore Girls – to shift my focus and fill my time with something fun."
Anyone who has watched Gilmore Girls know that food is literally life to Rory and Lorelai. These are just a few of the Gilmore Girls treats that will be immortalized in the cookbook (get ready): salmon puffs, apple tarts, mac & cheese with a jalapeño-chipotle cream sauce, spaghetti and meatballs, "magic" risotto, blueberry shortcake, and the omnipresent cheeseburger. Kristi adds, making us cry with delight, "There's also a strong chance we'll be deep-frying a Thanksgiving turkey, making our own kiwi ice cream, and stuffing goat cheese into pretzel dough and twisting it into the shape of a picnic basket." (But really, we're getting teary-eyed here.)
Considering that she's cooked her entire life – starting off on the step stool in her grandmother's kitchen – Kristi has always had a loving relationship with food. Plus, it helps that Kristi l-o-v-e-s Gilmore Girls. "I have been a fan since the original airing of Season 1. I'm part of that 'early adopter' crowd, having watched the show during a time when we had to wait a week between episodes and clear our Tuesday night schedules because we didn't have DVRs," says Kristi. "I used to sit on my landline phone with a friend in Portland, OR. We'd sit in silence watching the show, then during the commercials we'd talk about everything that just happened. The first episode I ever watched was the Donna Reed episode — and I've been hooked ever since. Food is definitely its own character on the show — and it all sounds so good! There's nothing too deep about it — I just want to eat it."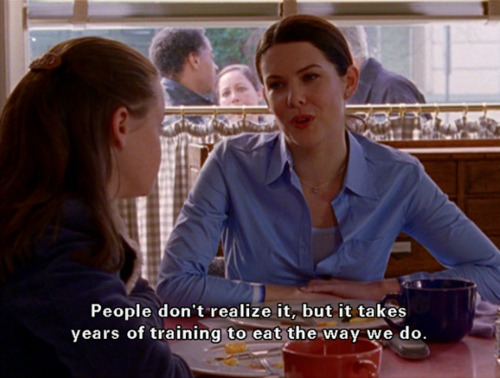 As of right now, Kristi is funding the entire project on Kickstarter and she's already surpassed her $20k goal! She's also been testing out recipes and working to accommodate her backers' requests because people are super excited about the possibility of a cookbook that includes these three categories: 1) Foods from a small-town diner, 2) Foods served at fancy Friday Night Dinners, and 3) Foods served at charming, eclectic, independent inns.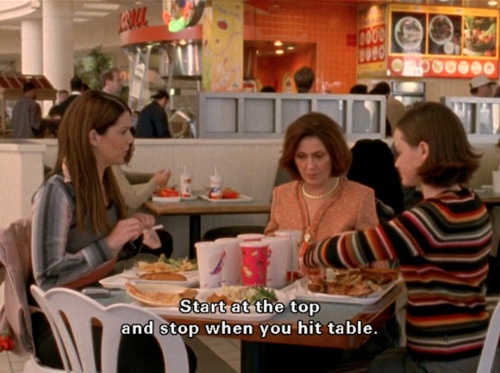 "I hope it serves to tie people's lives in with the characters they love, and helps them experience life in small town Connecticut," Kristi concludes, telling us what she hopes readers/chefs/bakers take away from her cookbook. "But on another level, I hope it gets folks excited about cooking. I know of so many home cooks who consistently turn out really good food, but don't really think of themselves as 'good cooks'. Once someone turns out a killer salmon puff, surely they earn the title 'good cook', right? So I hope folks make these recipes and realize what great cooks they all are – successfully making the same dishes as formally trained (fictional) chefs."