Finally, there's a "Gilmore Girls" coffee subscription, and it's about damn time
Gilmore Girls and coffee go hand in hand, that's just a fact of life. Lorelai and Rory are nothing without their multiple cups of joe from Luke's Diner, and just like them, sometimes we need an IV of coffee to get through the day (and yes, on rare occasions, we take our coffee with a shot of cynicism). So you'd think over the last 16 years, someone would have thought to bring Gilmore Girls coffee to life, in true caffeinated harmony.
Well, we're pleased to announce that yes, this dream-team is finally a reality. Online coffee subscription service, Boca Java, has just rolled out a line of Gilmore Girls coffee. We have been waiting for this day our whole lives.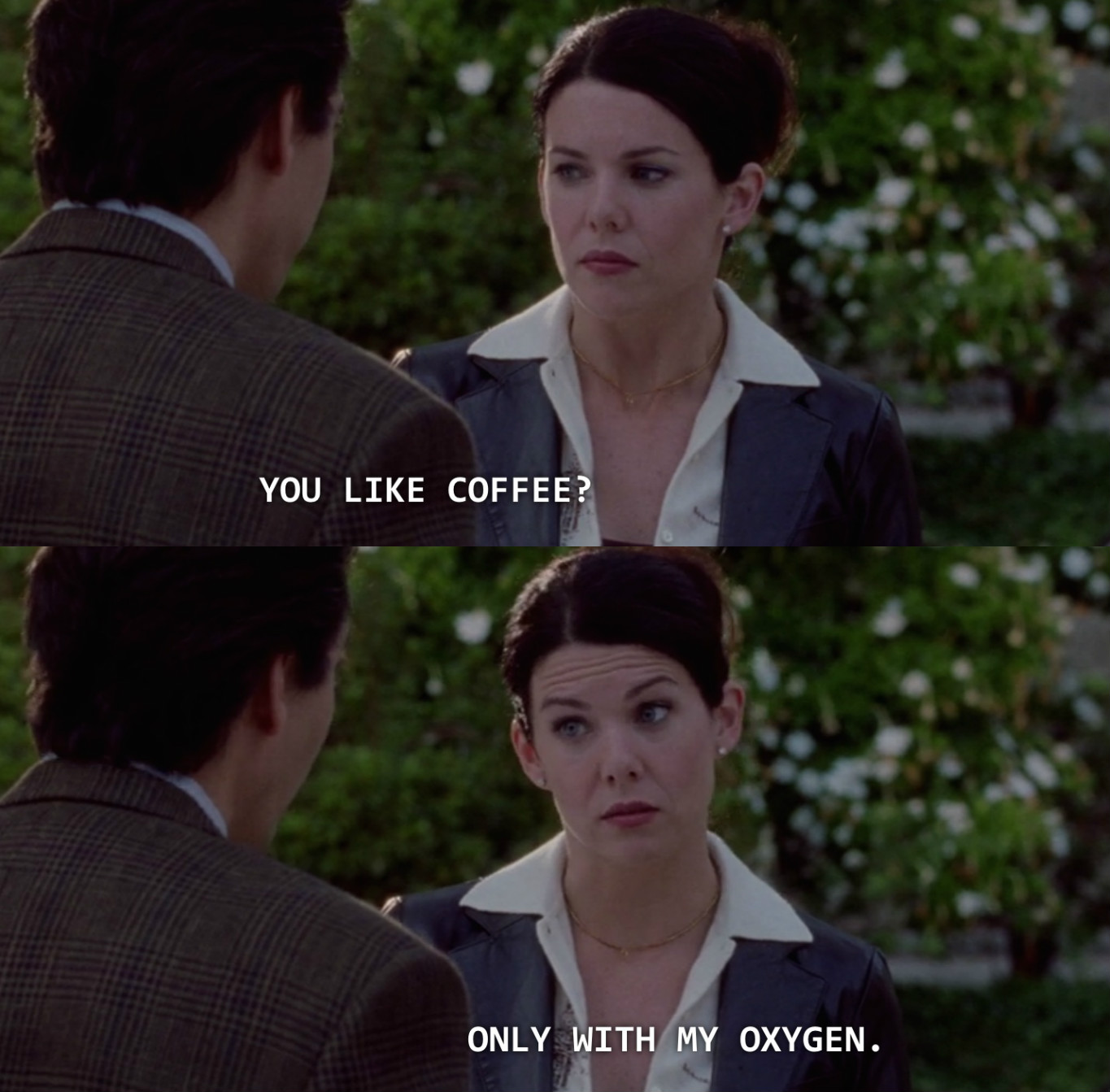 Launched earlier this week, The Stars Hollow Coffee Club allows you to pick from five different Gilmore Girls inspired coffee flavors, and you can pick if you want ground or beans, and then choose how often you want the coffee delivered, either every two weeks or four (even though we really want the coffee delivered every day, because come on).
The five flavors are absolutely perfect, and sound like the best thing to pour into a big mug while you re-binge Gilmore Girls...again.
Luke's No-Nonsense Special: You can't expect fancy from a guy who wears a baseball hat & flannel shirt daily. But you CAN expect only the best served at his diner. A medium roast coffee blend with a full-body, citrus fruit and honey notes, sparkling acidity, a clean finish.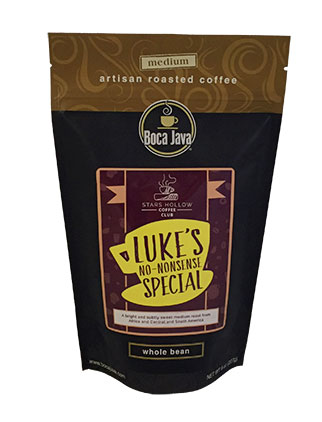 Mrs. Kim-Approved Dark Roast: Even Mrs. Kim can't bring herself to snub this dark roast coffee blend. A big-bodied coffee that's intensely bold and flavorful. You break, you buy!
Sookie's Gourmet Blend: A flavored coffee that even an amazing (& quirky!) Gourmet Chef like Sookie St. James can appreciate. This gourmet coffee combines the fabulous flavors of vanilla, caramel and Kahlua. It's so good you almost want to be "enscotched" in it.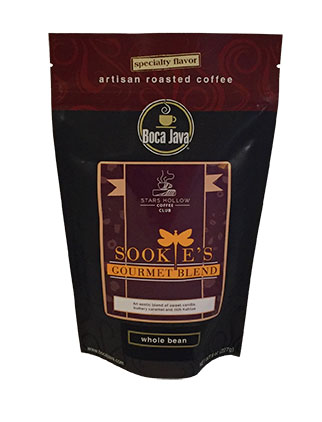 Taylor Doose's Town Meeting: When Taylor Doose calls a Town Meeting, the one thing every Gilmore Girl fan must have is a gourmet flavored coffee that's smooth and creamy with just the right amount of toasted hazelnut. This meeting is adjourned.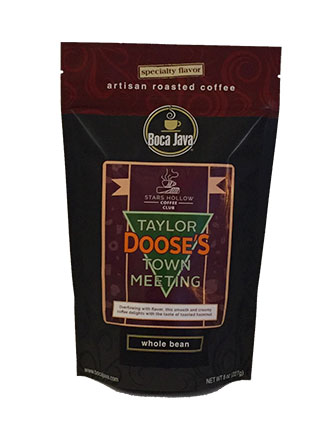 Stars Hollow Autumn Festival: There's nothing like Fall in Stars Hollow and nothing evokes special memories like this pumpkin spice flavored coffee. If you like Pumpkin Pie and you love coffee then this is a coffee you won't be able to resist.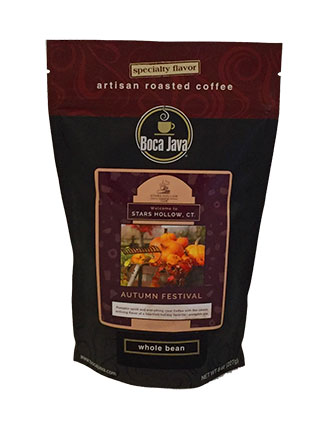 This is a Gilmore Girls coffee dream come true. So go ahead and start your Stars Hollow Coffee Club subscription right this very second, because you're going to want to stock up. You'll need all the coffee you can get binging A Year in the Life.