Here's the ultimate coffee kit you'll need for your "Gilmore Girls: A Year in the life" binge
Gilmore Girls: A Year in the Life lands on Netflix at Midnight PST — and that's 3 a.m. for all of you on the East Coast (or, maybe middle of the night if you're somewhere else in the world). Considering we've been waiting about TEN YEARS for Gilmore Girls to come back into our lives, surely you can wait a few hours to actually get a good night's sleep before you start on your epic Year in the Life binge.
…Or maybe you're going to throw caution to the wind and start watching at 3 a.m. EST because YOLOAITTWGG (you only live once and it's time to watch Gilmore Girls).
If you are planning to start watching at an ungodly hour, or even plan to wake up way too early the next morning to start watching, you're going to need one thing, and one thing alone: COFFEE ☕️.
Thankfully, our friends at Boca Java — the nice people behind the Stars Hollow Coffee Club subscription – have put together a coffee kit for you and your viewing pleasure. If you need caffeine, they've got you covered. While you can certainly go ahead and sign up for their monthly Gilmore Girls coffee subscription, maybe you just want to snag a whole lot of coffee in one quick swoop to keep you, and your viewing party, awake during Winter, Spring, Summer, and Fall.
https://www.instagram.com/p/BL9u4uog4bB
There are two different coffee kits to choose from: One comes with three different coffee bags of your choice, the other five bags (you know, depending on how much coffee you think you're going to chug). Both not only come with the coffee, but also some cute candy coffee stirrers and even more exciting, a Luke's Diner poster.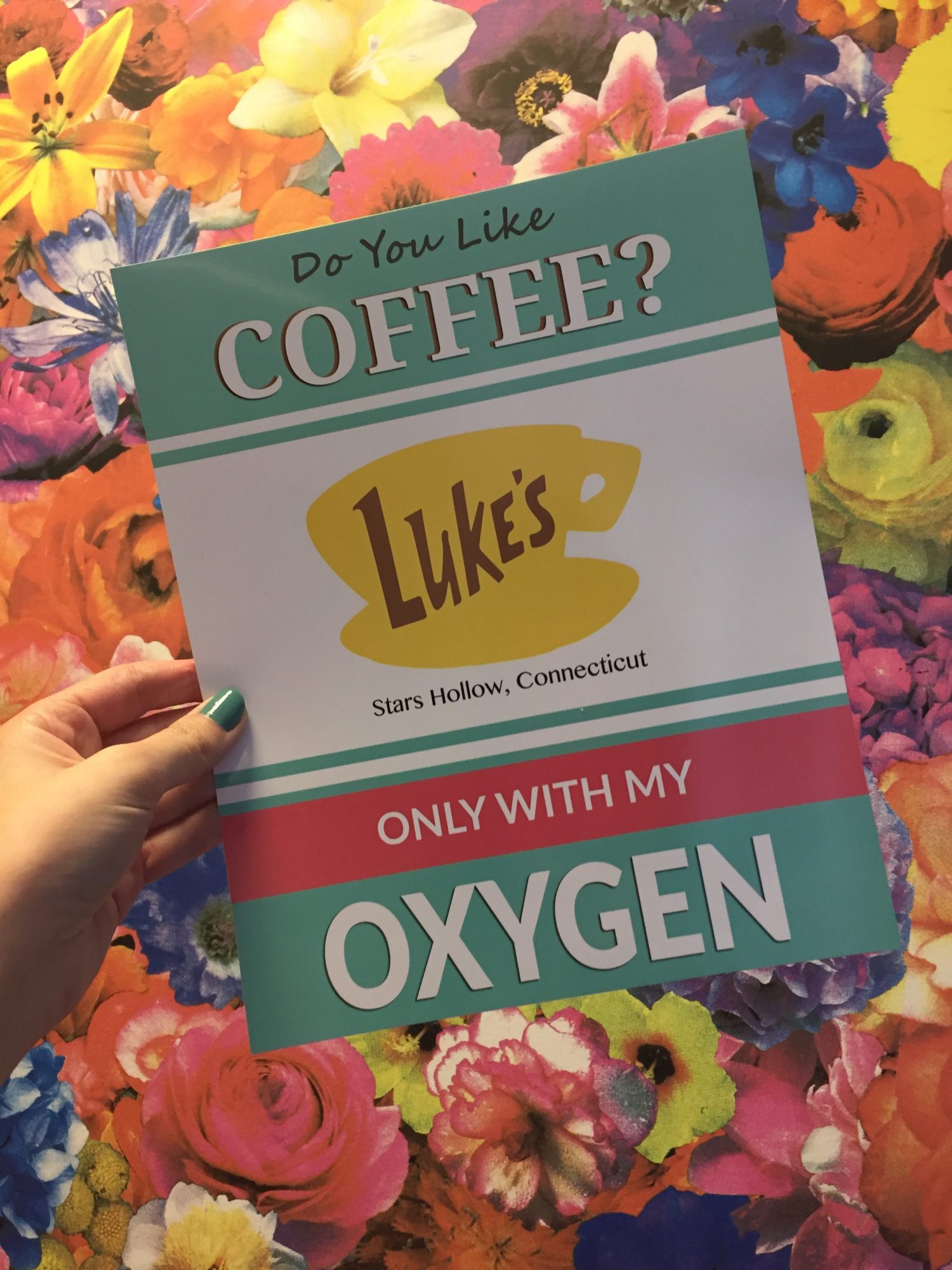 If this sounds like something you MUST HAVE, great! You can go ahead and snag your own coffee kit here, just know one thing: ALL orders have to be in before November 15th at midnight MST, so the coffee will make it to you before November 25th!!
Drink up!