Which 'Gilmore Girls' Character Are You? Take This Quiz to Find Out Who You'd Be in Stars Hollow
How many cups of coffee do we need to drink to call ourselves Lorelai?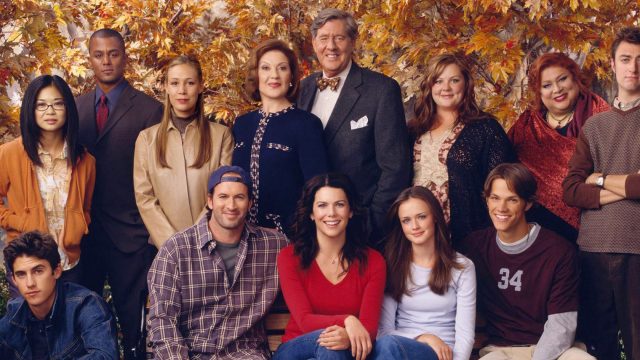 If we could live in any fictional town (aside from the Hogwarts grounds), Stars Hollow, Connecticut, would be our number one choice. The setting of the beloved early '00s show Gilmore Girls is as idyllic as places come: a town square complete with a romantic gazebo, a local diner brimming with friendly (sometimes too friendly) neighbors, and events like Knit-A-Thons and Renaissance painting festivals bringing the whole community together for some good old-fashioned fun (even when Kirk takes the whole thing way too seriously).
But where would you fit in if you were able to shop in Doose's Market (and get your groceries bagged by Dean) or sip coffee from Luke's Diner while browsing Mrs. Kim's antique shop as she pressures you to buy a Victorian side table? Do you lean more toward sweet, smart Rory; grumpy yet lovable Luke; or bubbly, witty Lorelai?
Although Stars Hollow doesn't actually exist, we can always pretend we're just a stone's throw from the Dragonfly Inn. To channel your inner Stars Hollow resident, take this quiz to learn which Gilmore Girls character you're most similar to.
This quiz has now ended.