Your house can smell like "Gilmore Girls" with these amazing themed candles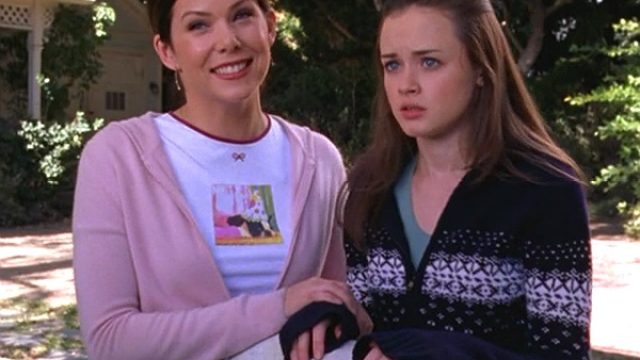 As we begin our slow fast descent into complete Gilmore Girls immersion — you know, between living and breaking everything Gilmore Girls right now, all day every day — one of the last big steps is smelling like Lorelai and Rory. Since it might be a little weird actually capturing their scents, how about instead we freak out over these Gilmore Girls themed candles that will make our house and home smell exactly like Stars Hollow.
The Etsy store Pick Me Up Cups has a brand new line of Gilmore Girls inspired candles that will make you say, "Oy with the Gilmore Girls scented candles already." Because the next best thing to actually hanging out at Lorelai and Rory is the sweet, sweet waft of their favorite quotes and favorite places.
The candles come in scents like, Vicious Trollop (smells like cotton candy, vanilla, and watermelon), Lorelai's Daisies (daisy and vanilla), and Luke's Diner (coffee, coffee, and a shot of cynicism). The candles are 100% soy wax and will burn between 60 and 65 hours, or roughly three seasons of Gilmore Girls.
If you're ready to make the commitment and purchase all of these candles for your growing Gilmore Girls paraphernalia collection, and light them all during your next Gilmore Girls binge, head over to Pick Me Up Cups' Etsy store.