Here's what the "Gilmore Girls" 100th episode party looked like way back when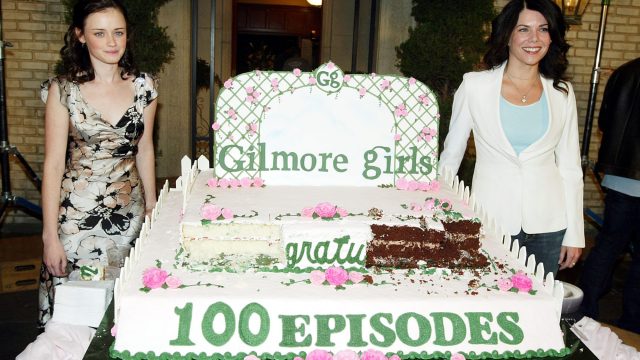 Hey friends, guess what?? We've hit a huge Gilmore Girls milestone. As of today, right now, there are officially only 100 days until the revival lands on Netflix.
Do you hear that?
WE'RE 100 DAYS AWAY FROM NEW GILMORE GIRLS.
If you've been working on the perfect day to start counting down to November 25th, it's today. Depending on where exactly you are in the world, and the timezone (and then what time Netflix will upload Gilmore Girls for you) it breaks down to roughly: 144,000 minutes and 2,400 hours until Lorelai and Rory are back in our lives. They're so close. 
With this joyous news in mind, today feels like a pretty good day to take a quick trip down Gilmore Girls memory lane. How about we revisit the last time we hit a 100 Gilmore Girls milestone — the 100th episode.
The actual 100th episode was "Wedding Bell Blues," and it's the episode where Emily and Richard renew their vows, and Rory and Logan fight, and then Lorelai and Luke fight, and then Lorelai and Christopher fight, and the Luke and Christopher fight. It's quite a memorable episode (and was written and directed by Gilmore Girls creator, Amy Sherman-Palladino).
If you need to relive this episode right now, watch it here on Netflix. But we're really here to talk about the Gilmore Girls 100th Episode PARTY.
Here we have the the three Gilmore Girls — Lauren Graham, Alexis Bledel, and Sherman-Palladino, because Gilmore Girls would not be here without her.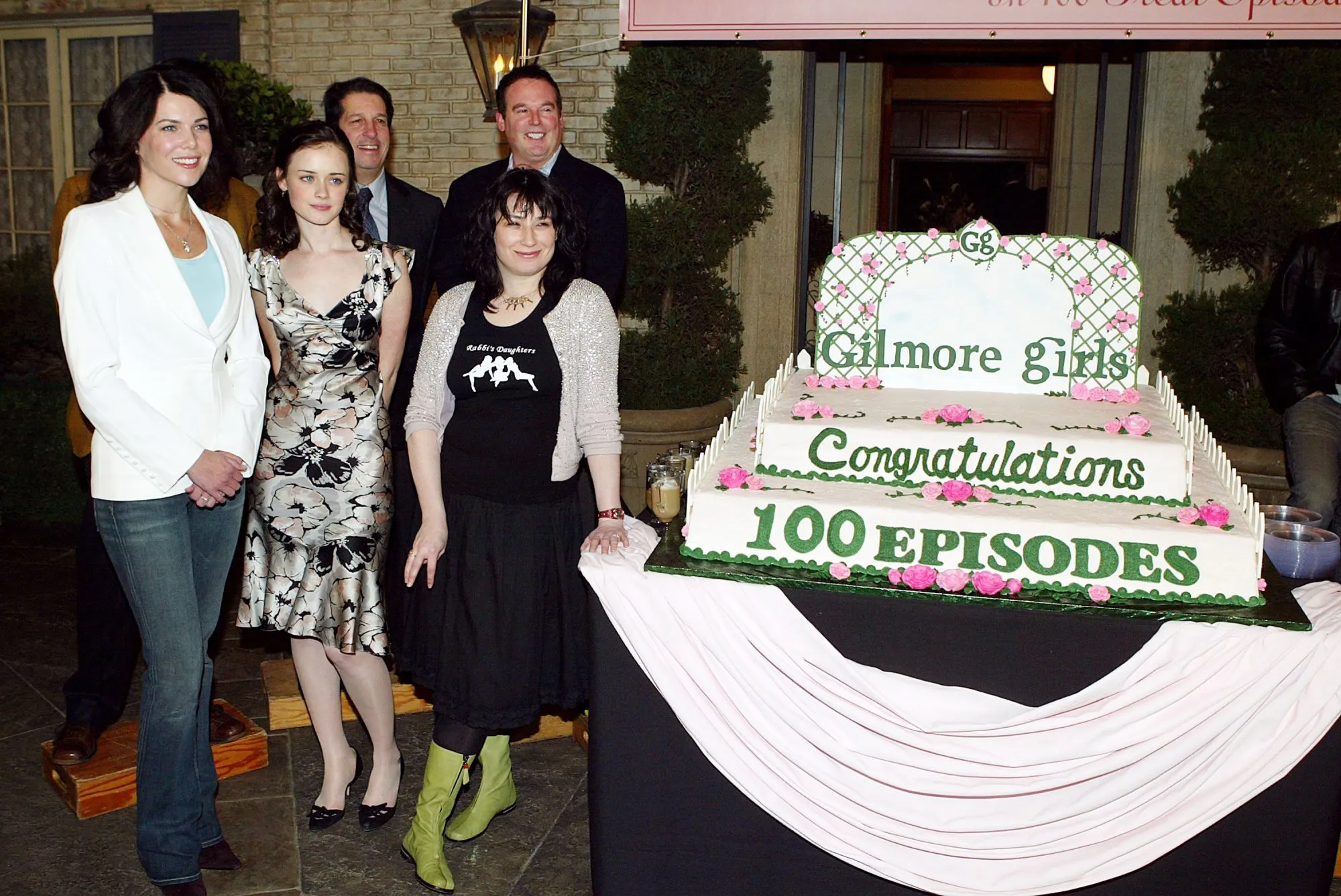 This cake looks like the best cake to ever come out of Stars Hollow.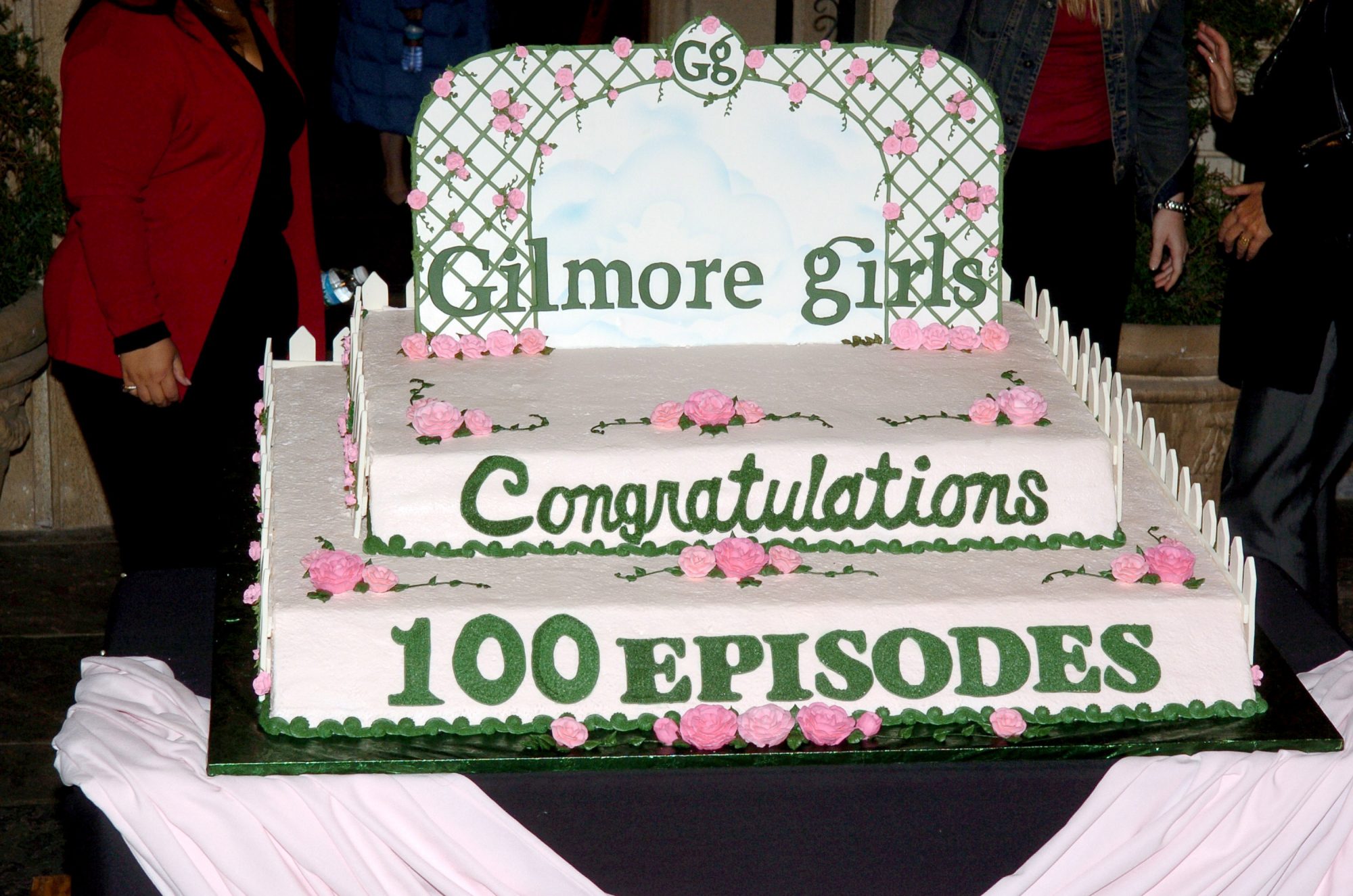 Here's the exact moment the cake was cut.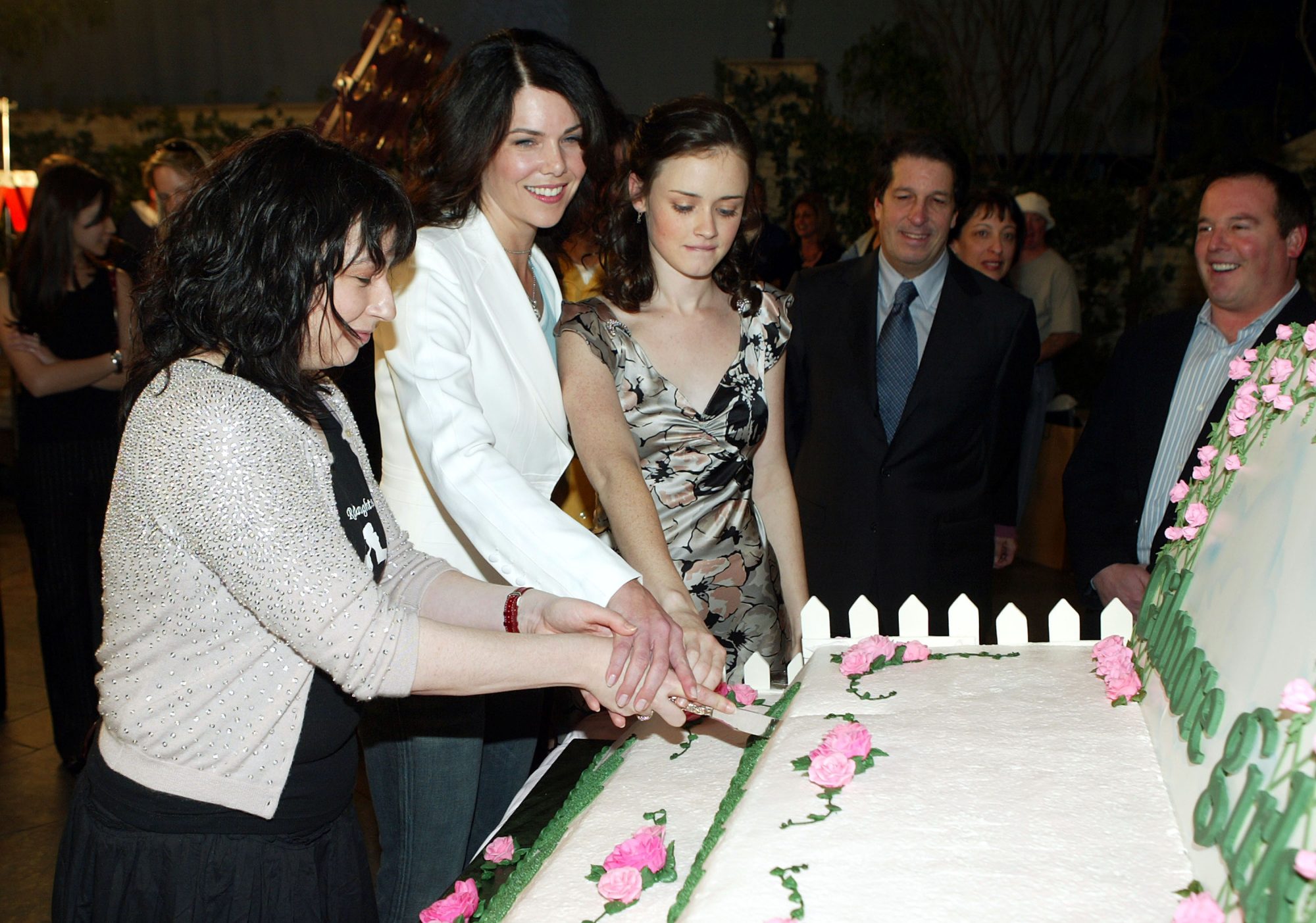 Clearly everyone enjoyed the cake, and it was both chocolate and vanilla. WANT.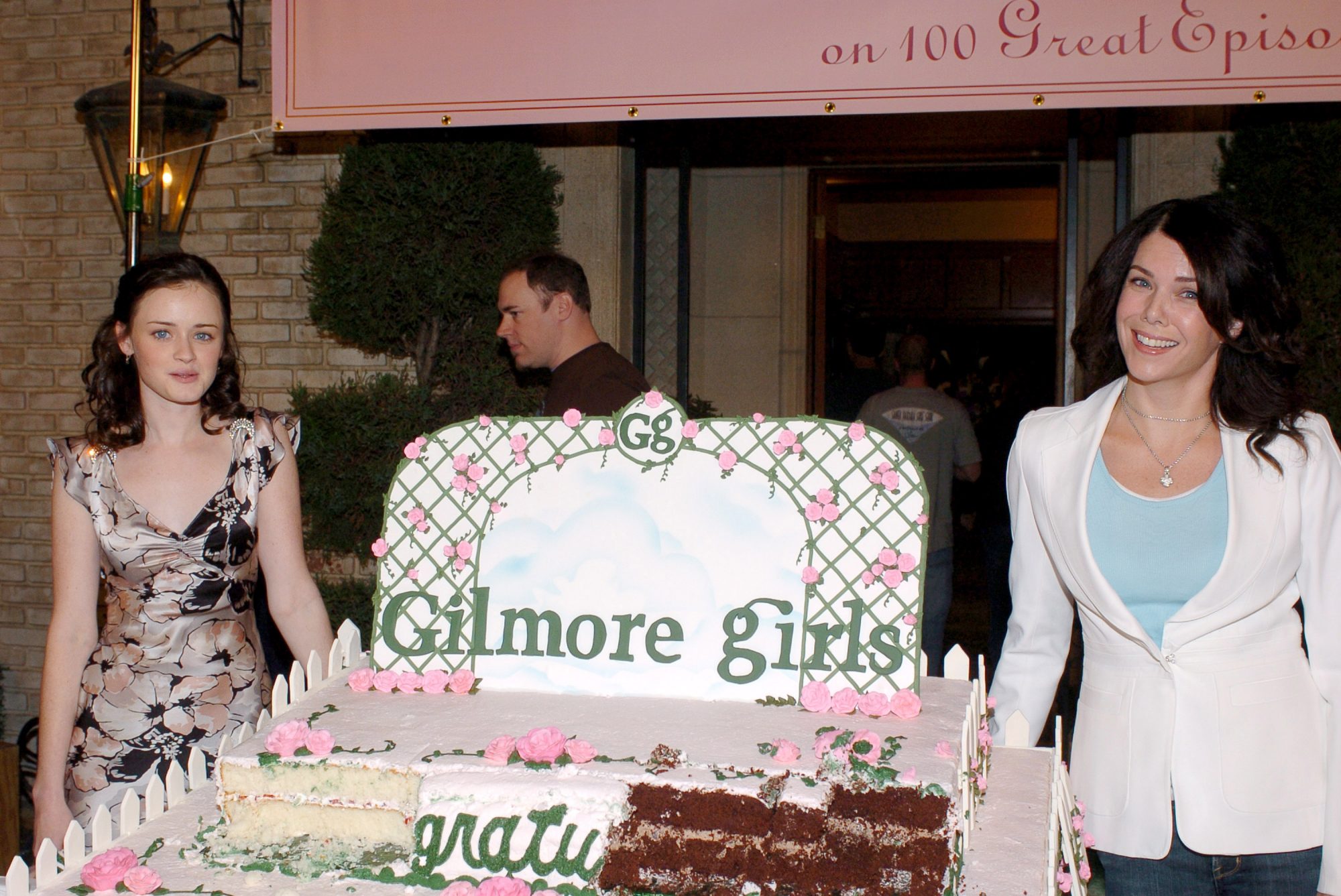 But enough about the cake! Who was even THERE at the Gilmore Girls party? Answer: Everyone.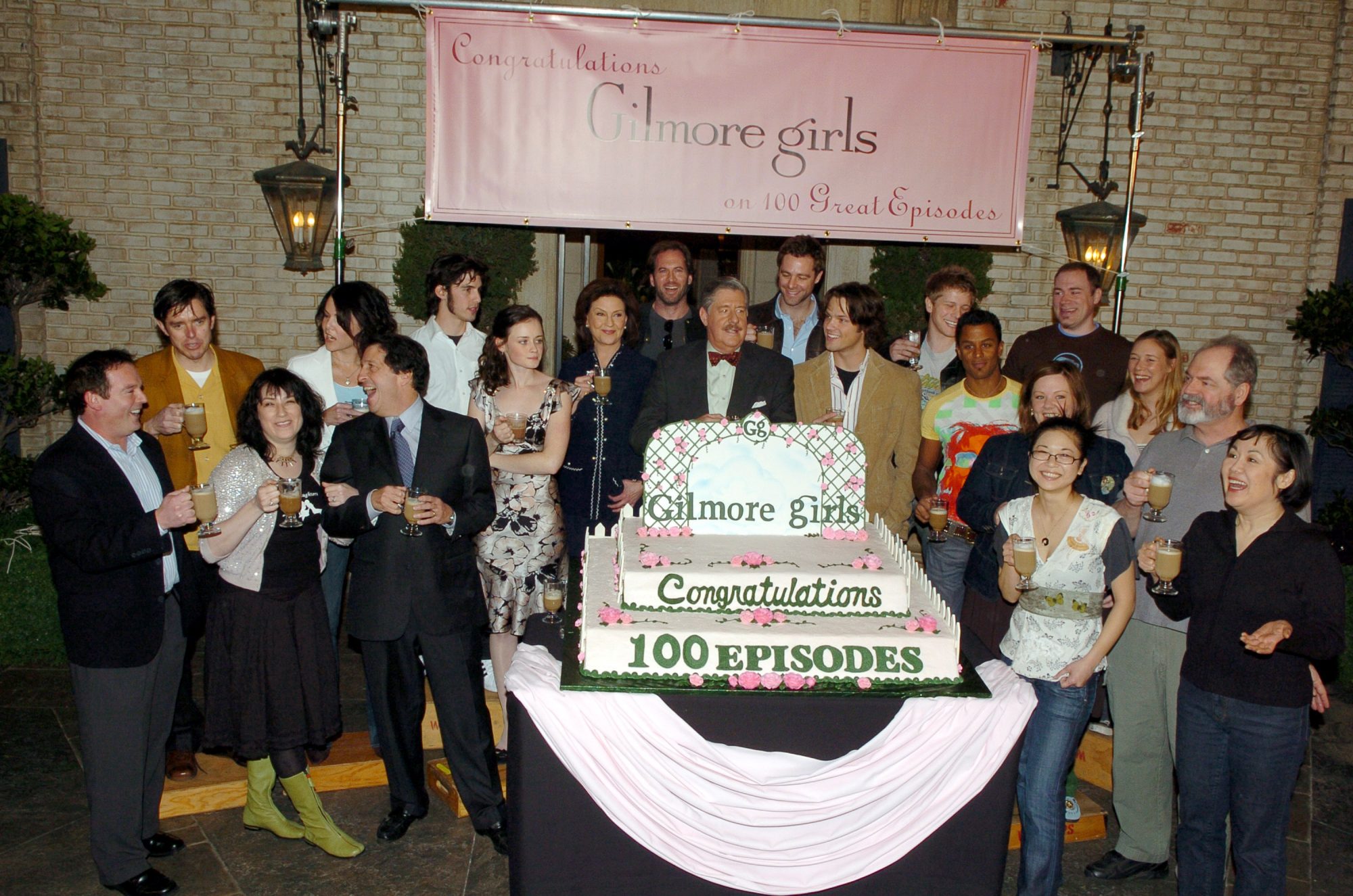 It appears as if everyone is having the best time ever, and we're having some serious FOMO for a party that happened back in 2005.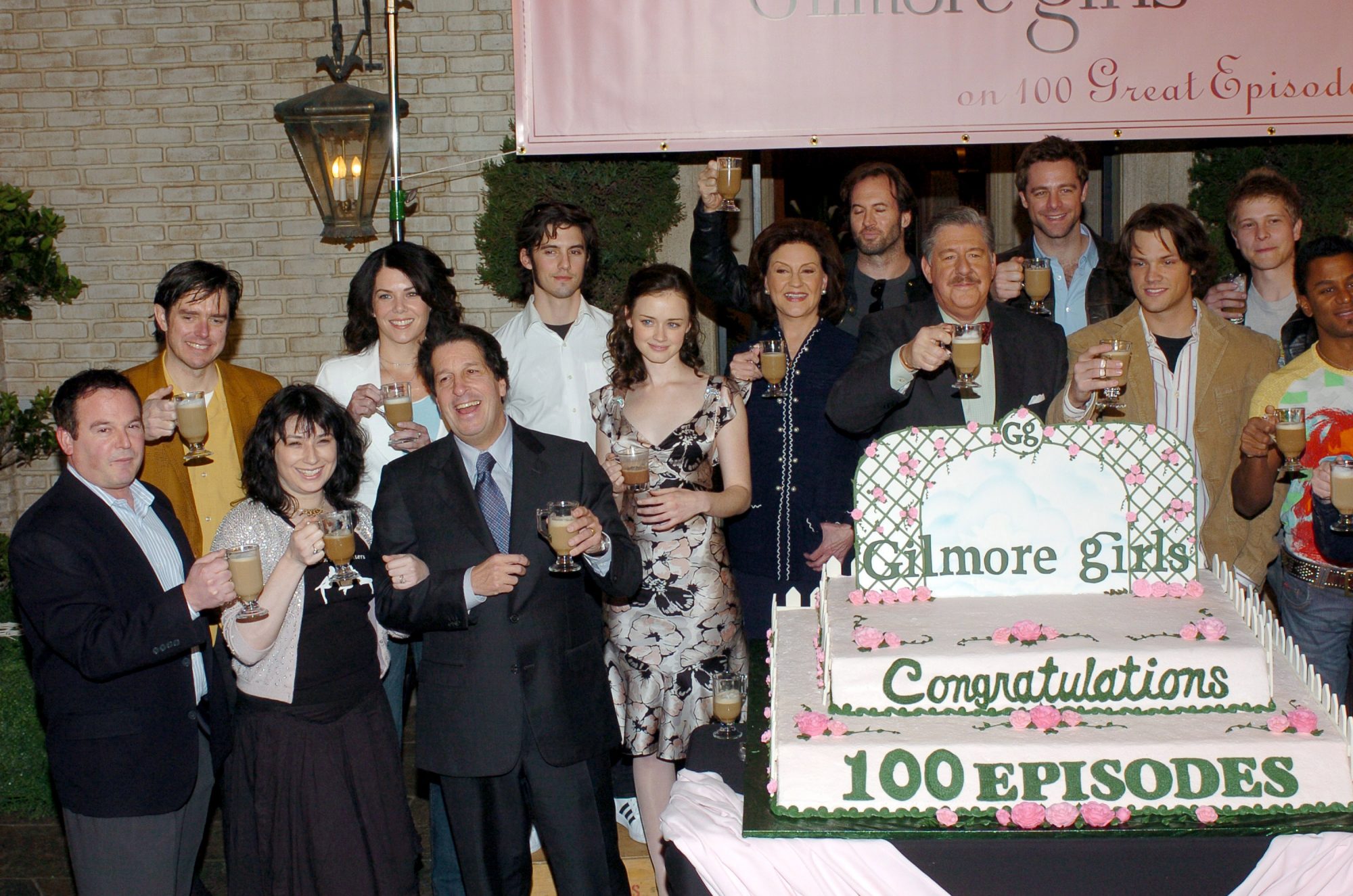 Gilmore Girls managed to reach 157 episodes before Season 7 wrapped — but now we can go ahead and add four more.
That means we're at 161 episodes after A Year In the Life… only 39 episodes from the 200 episode milestone. Lorelai was always up for a challenge, right? GET US TO 200 EPISODES.