Swooning over Gillian Jacobs' best style moments in "Love"
It's official: We're obsessed with Netflix's new show Love. It's a real, honest portrayal of what modern day dating is like. But we're crushing on more than just the show's storylines—we're also totally obsessed with Mickey's clothes. Gillian Jacobs' character can be totally unlikeable at times, but you have to admit, she has some seriously stylish moments. At one point, homegirl pairs a one-piece bathing suit with jeans and manages to look fabulous. If your wardrobe needs a little inspo, feast your eyes on some of Mickey's best style moments.
Her Mr. Lucky's Polo Shirt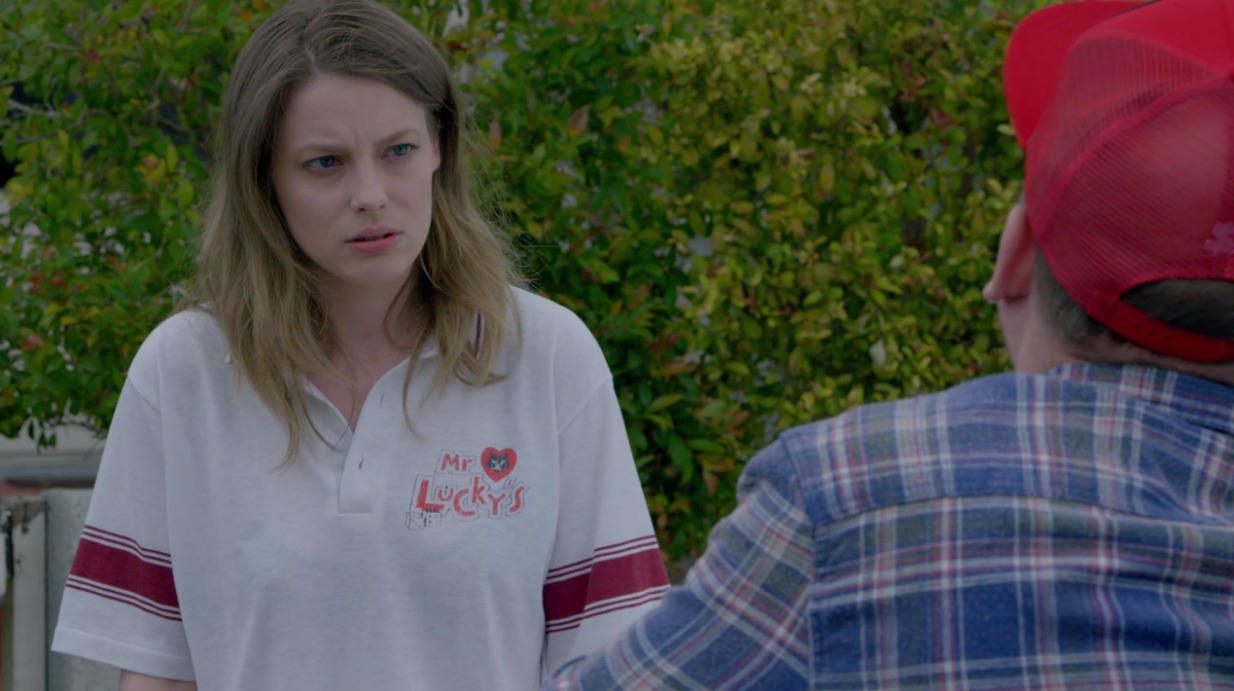 Pictured: A polo that is singlehandedly capable of bringing the preppy look back. Not pictured: Mickey not wearing pants in this scene (which is not recommended).
Her Varsity Jacket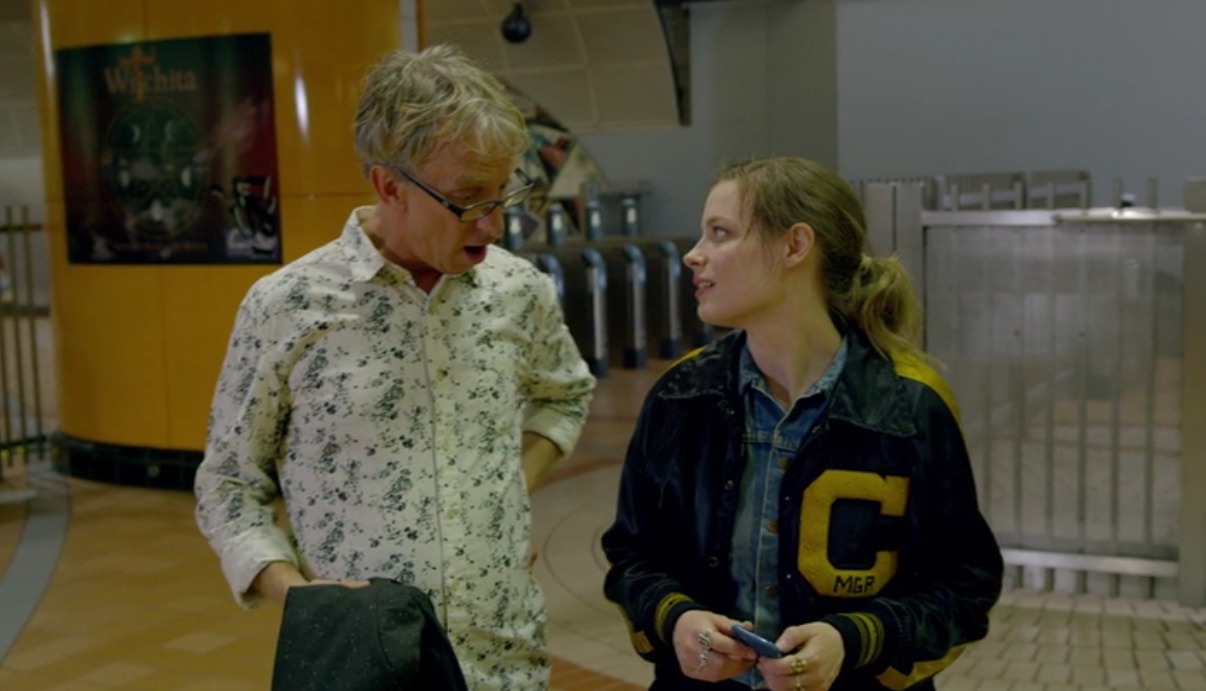 We need this jacket in our closets RIGHT. NOW. She wears it a few times in Season One, and it's the perfect finishing touch to any outfit.
Her Professional Lady Top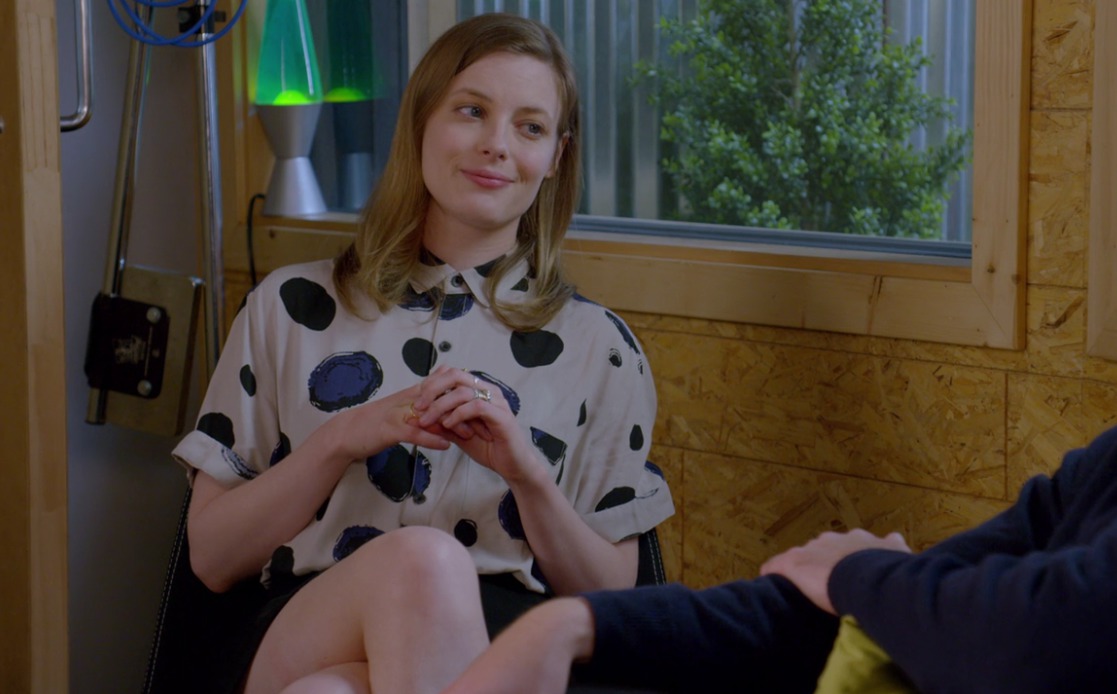 Mickey isn't all casual all the time. When it's time to go to work, she knows how to dress like a real bosslady.
Her Dainty Little Braids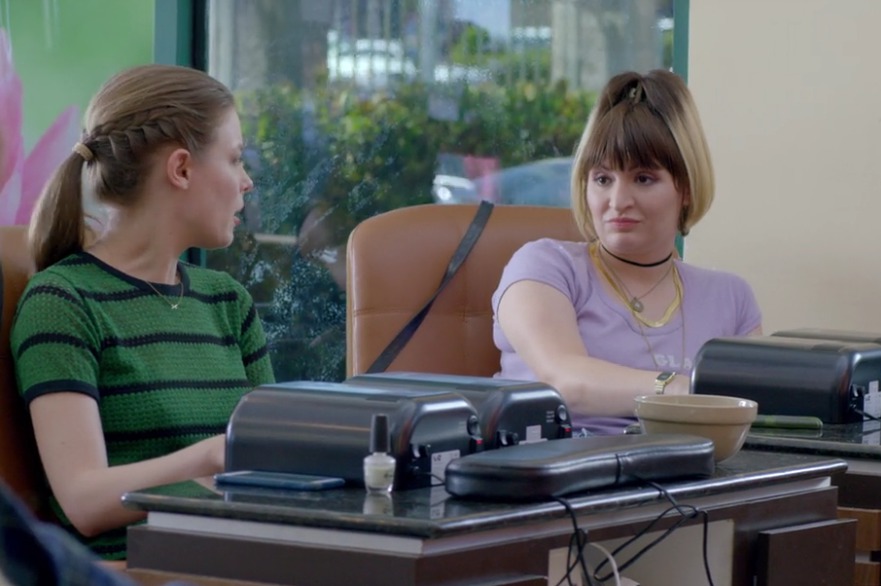 At various moments throughout the show, Mickey sports some effortlessly cute hairdos. Girlfriend has mastered the art of the side braid.
Her Hooded Zip-Up Robe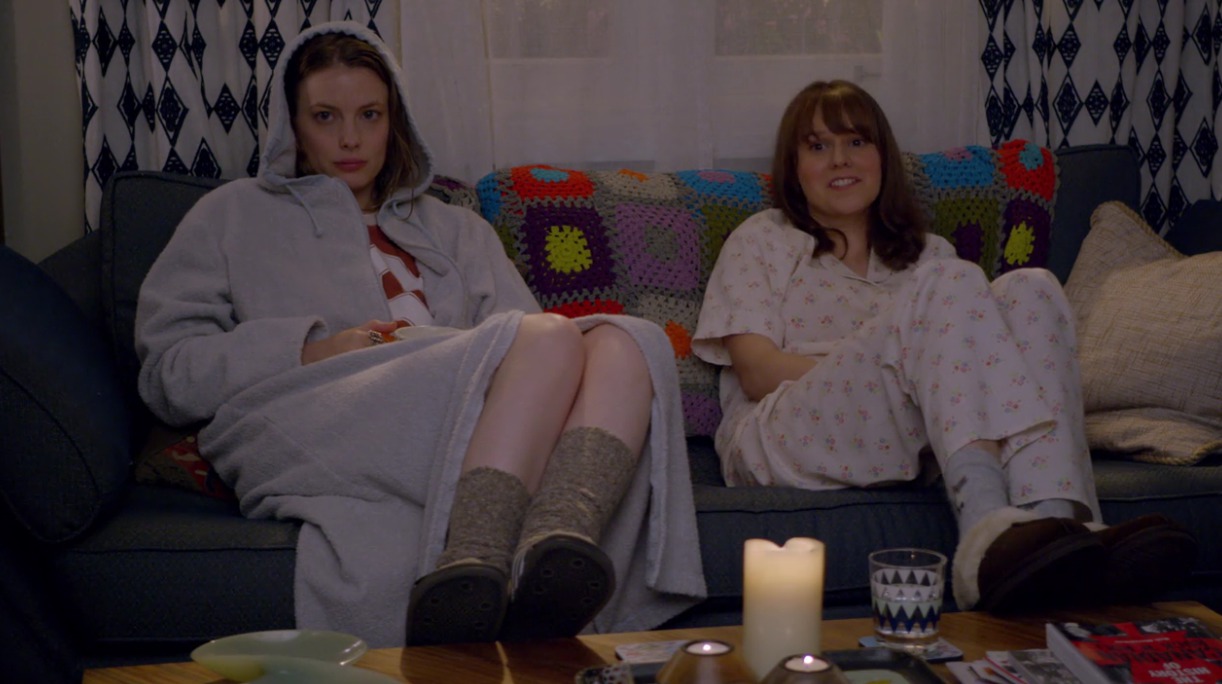 Even when she's lounging around the house she manages to looks good. We love her varsity-inspired tee, thick socks and slippers. And what is this hooded zip-up robe? It looks cozy AF and we need one in our lives ASAP.
Her Bathing Suit Top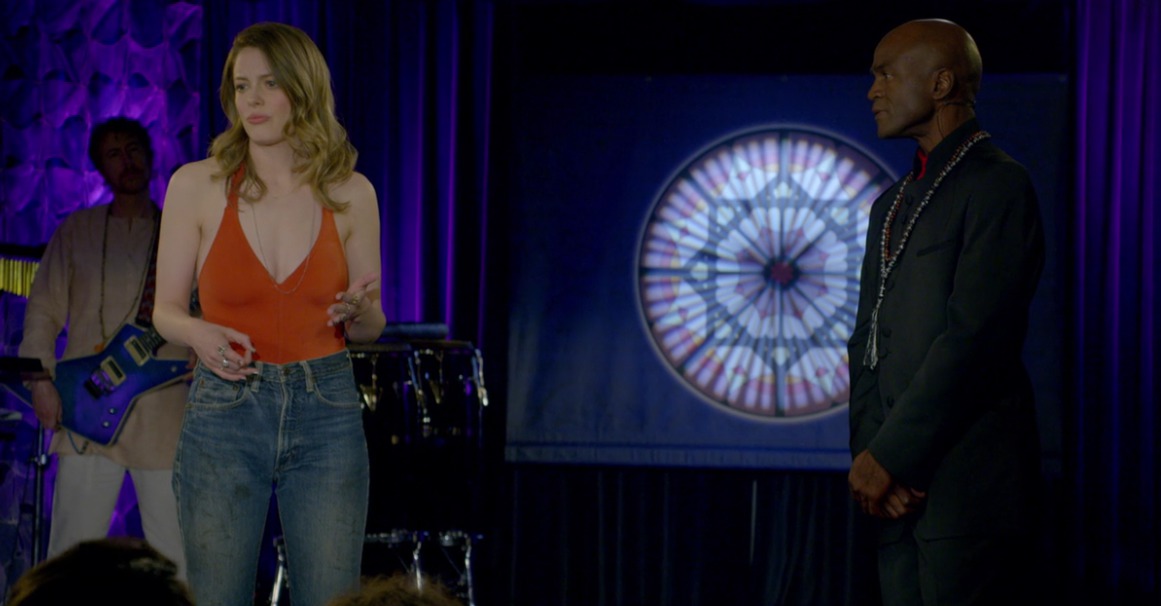 Seriously, Mickey wore a bathing suit with jeans. Yes, it's because she took a few Ambiens before going out, but somehow this look totally works.
Her Plaid Shirt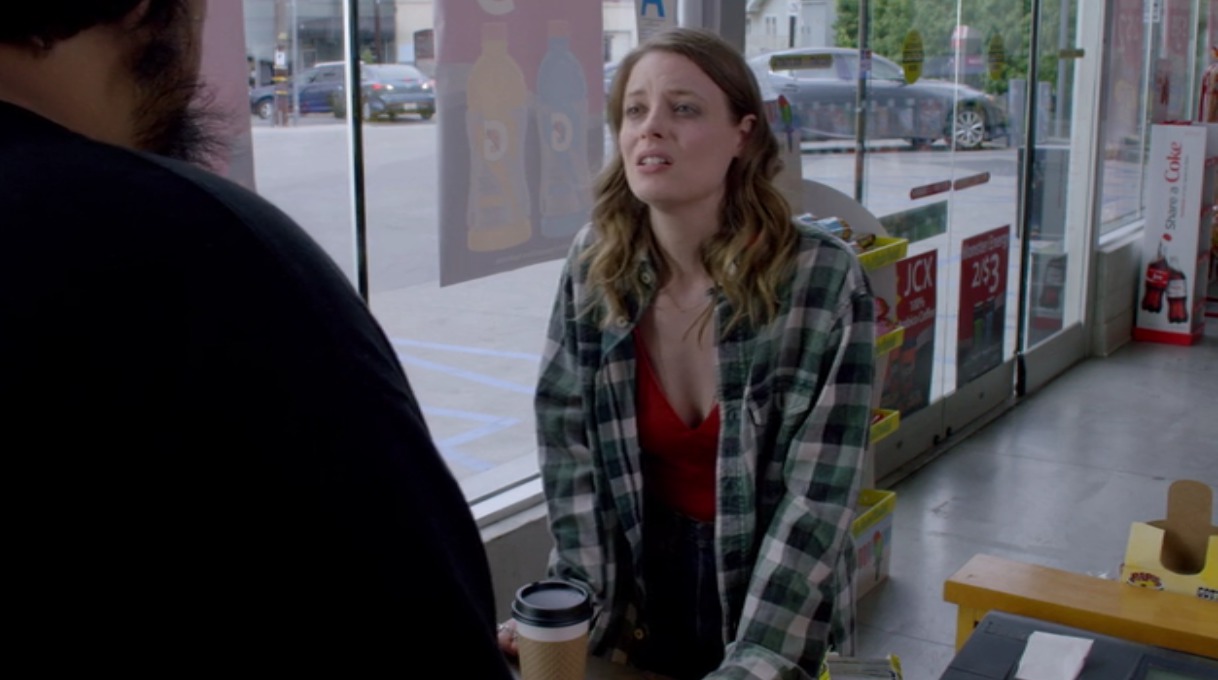 Looking to add a new twist on the bathing-suit-and-jeans look? Throw a plaid shirt over the ensemble!
Her Going-Out Look
This sparkly striped tank top is so 90s and we love everything about it.
Her Camo Jacket
In this scene, Mickey is wearing the camo jacket over the striped tank top. And it's giving us serious #fashiongoals.
Her Fuzzy Sweater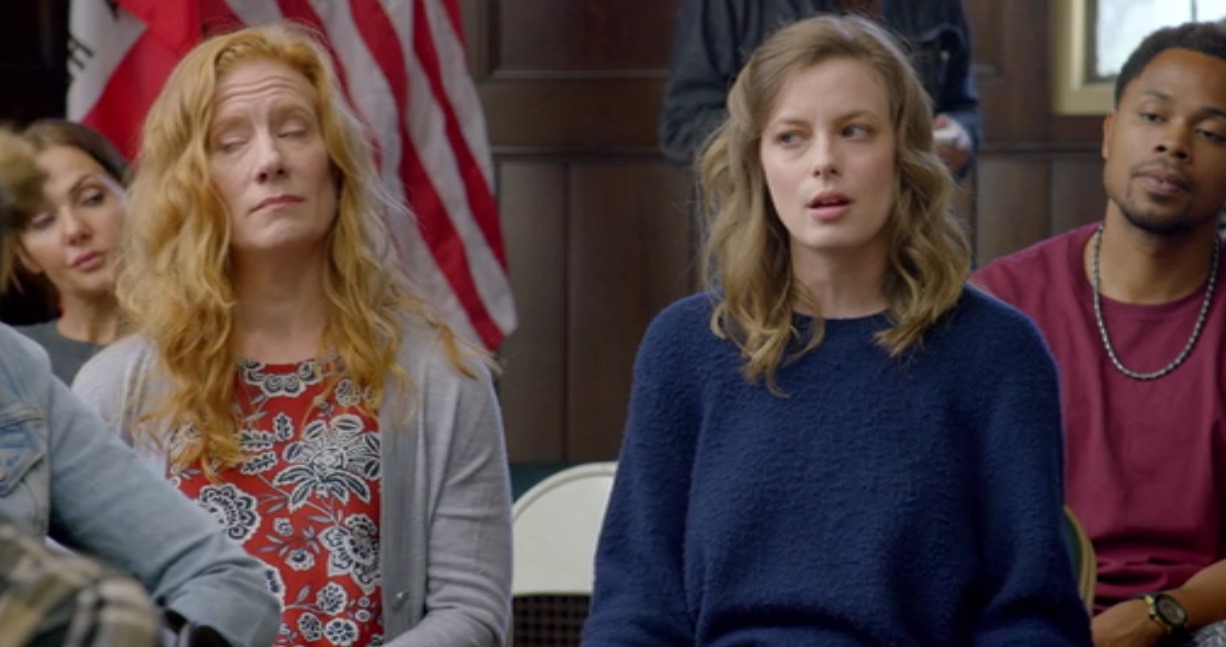 She knows how to rock the basics. We're loving this fuzzy navy blue sweater. It's cozy and casual—the perfect mix!
Her Other Fuzzy Sweater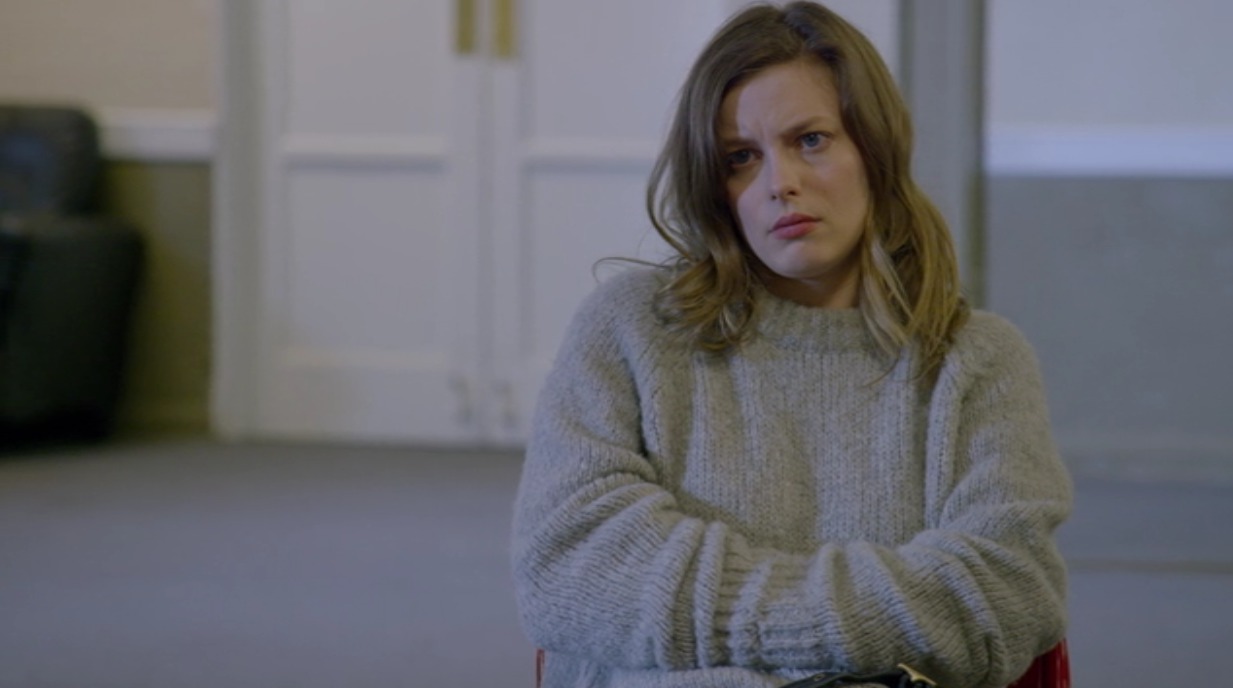 This one is a bit more oversized, and we love it just as much as the navy one.
Her Overalls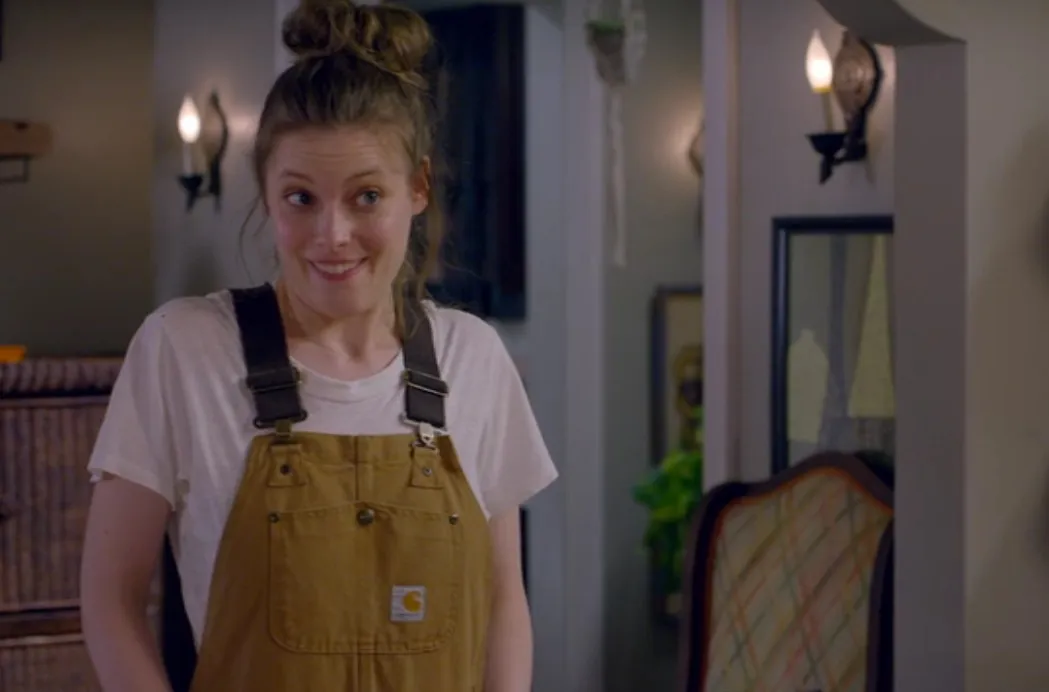 Of course Mickey just lounges around the house on a Saturday night wearing overalls. OF COURSE.
Her Tank/Scalloped Skirt Combo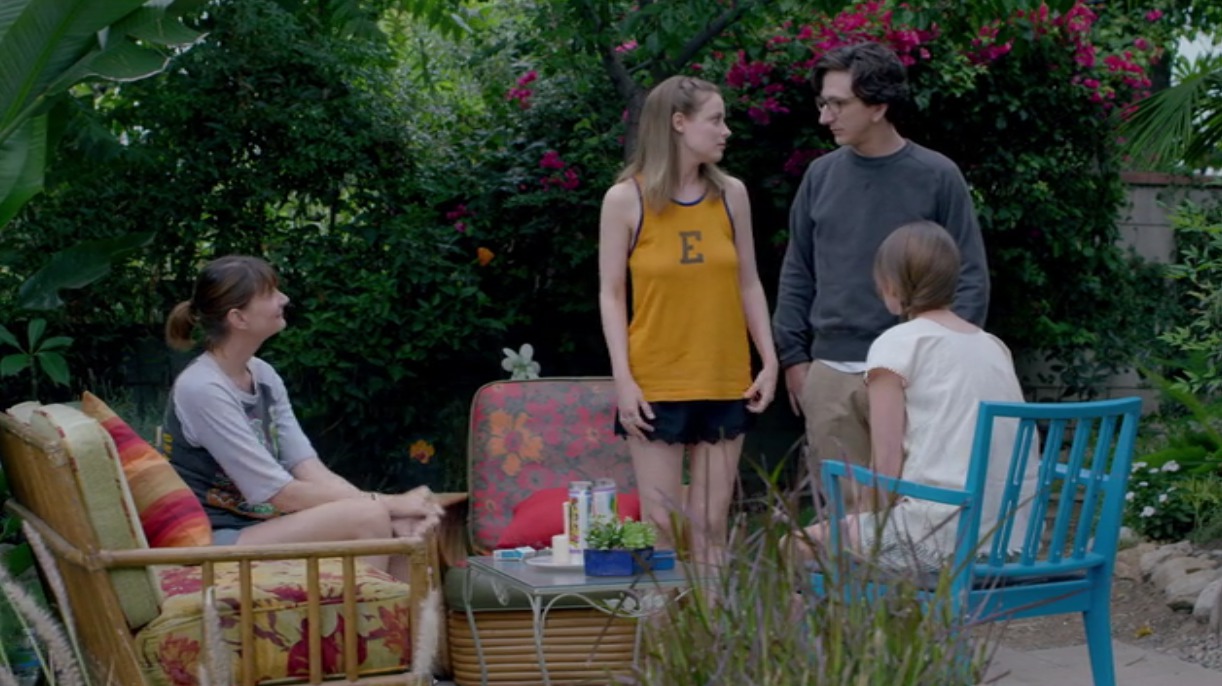 At the beginning of this scene, Mickey is sitting down, and all you can see of her outfit is her tank. And you wonder, What does "E" stand for? But then she stands up and you see that she's paired it with a skirt, and you wonder, Why have I never worn this outfit before?
Her Date Night Dress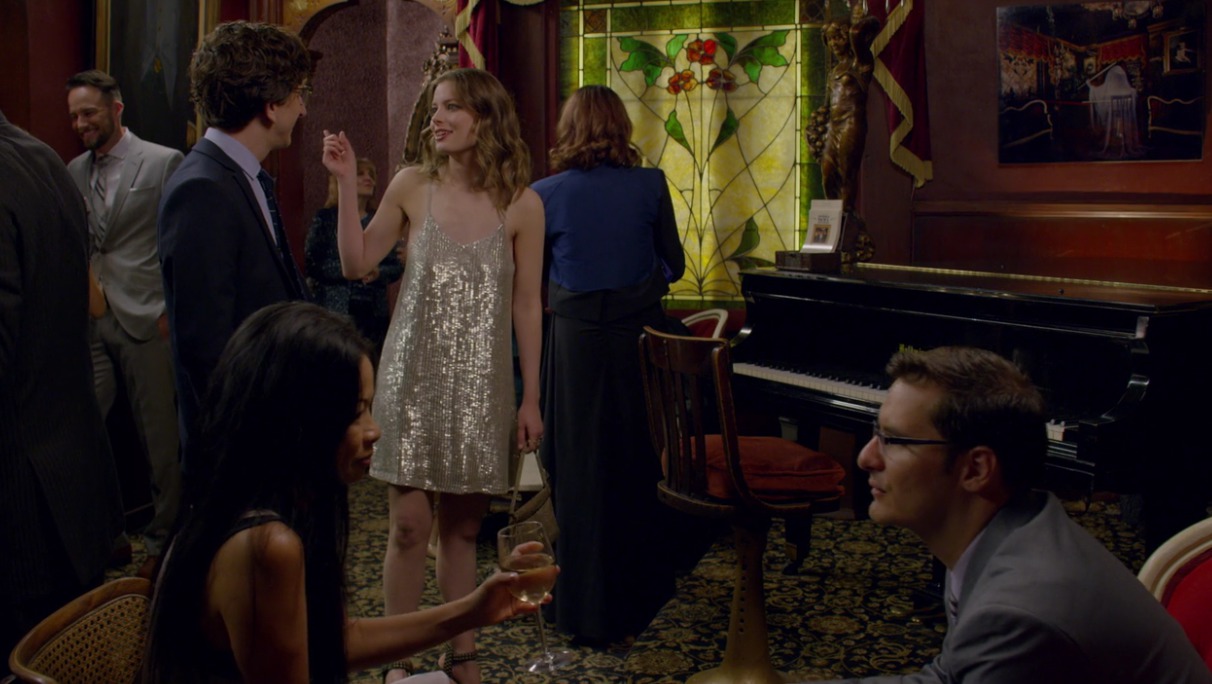 THIS DRESS, you guys. This dress is everything. Gillian Jacobs is the master of looking fabulous while not wearing a bra. Hats off to Gus who picked the outfit.
It's official: We need to enlist Gillian Jacobs' stylist to dress us.