Gigi and Zayn showed up at another fashion show together and they're the definition of style and relationship goals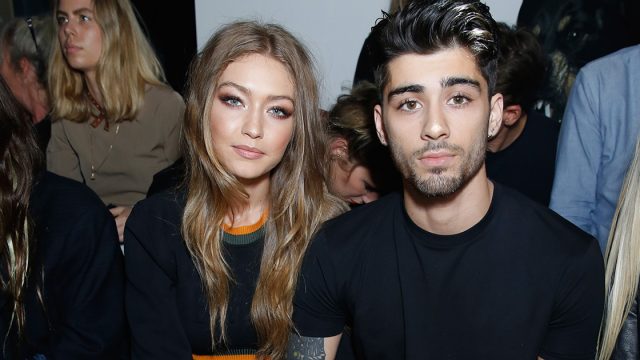 Gigi Hadid and Zayn Malik have been doing an epic tour of Europe's many fashion weeks.
The cute couple were spotted in London supporting Gigi's sister, Bella, at the Versus Versace show, and were wearing adorable matching black outfits. Talk about co-ordination.
In fact, this couple are constantly giving us #relationshipgoals. Just look at this Insta-post.
Bahh! So cute.
Well, it seems that in between freaking us out with their newly shaved faces, and killing it with their glittery glamour, this style conscious pair have been at it again.
Dropping by the Givenchy (!) show in Paris, Gigi and Zayn gave us the definition of style and fashion goals.
https://www.instagram.com/p/BLEkAPtjoC4
While not matching this time, the pair looked pretty swish. Zayn, of course, kept to his signature black, accessorizing the look with flashes of gold jewellery. He also debuted his new (slightly) cleanly shaven lewk, which we have to say we totally love.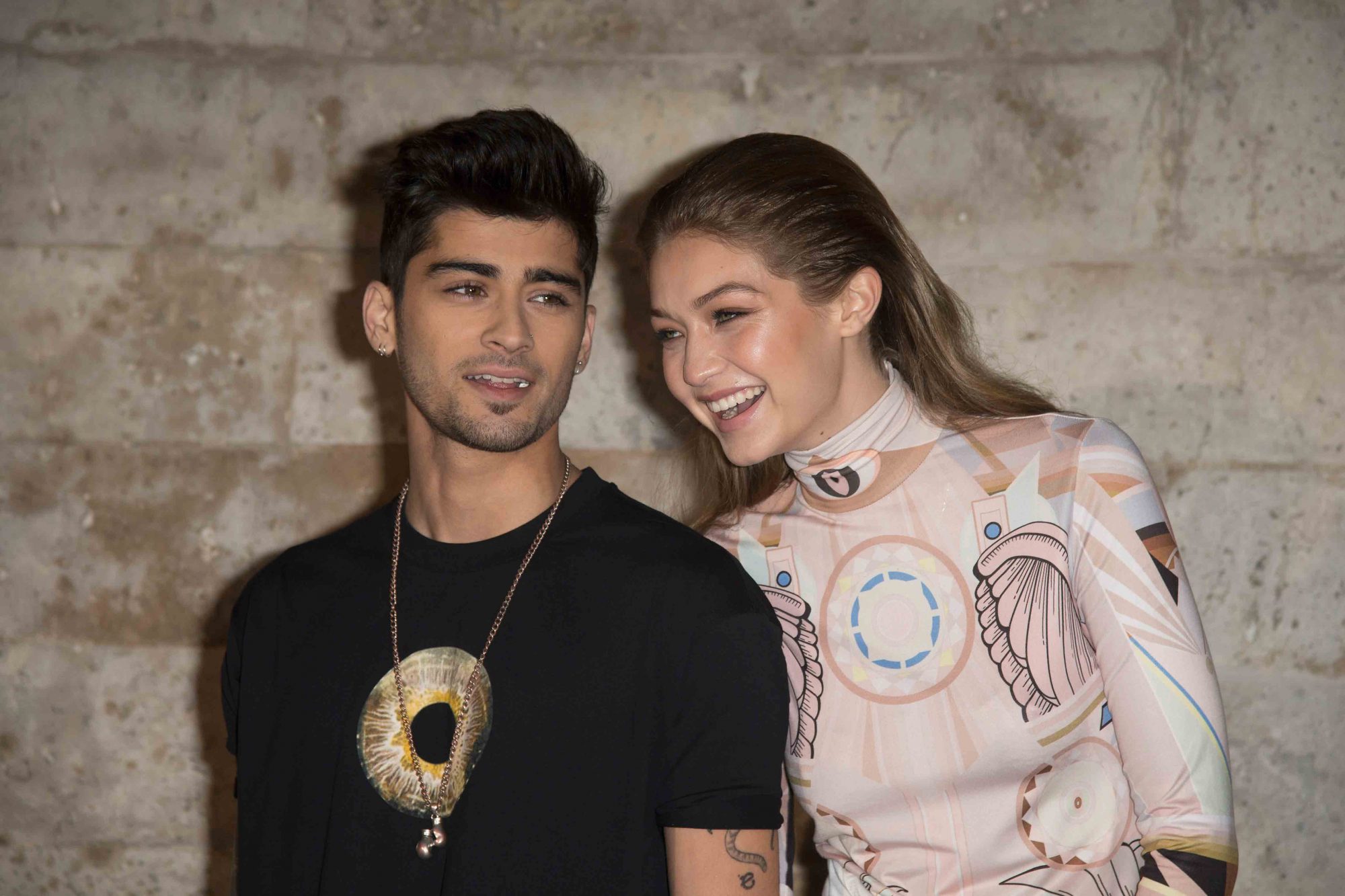 Meanwhile, Gigi stunned in a beautiful pink patterned dress, with mirrored shapes, and elegant long sleeves. Matching dress with thigh-high camel toned boots and a white jacket casually wrapped around her waist, she looked like an actual goddess.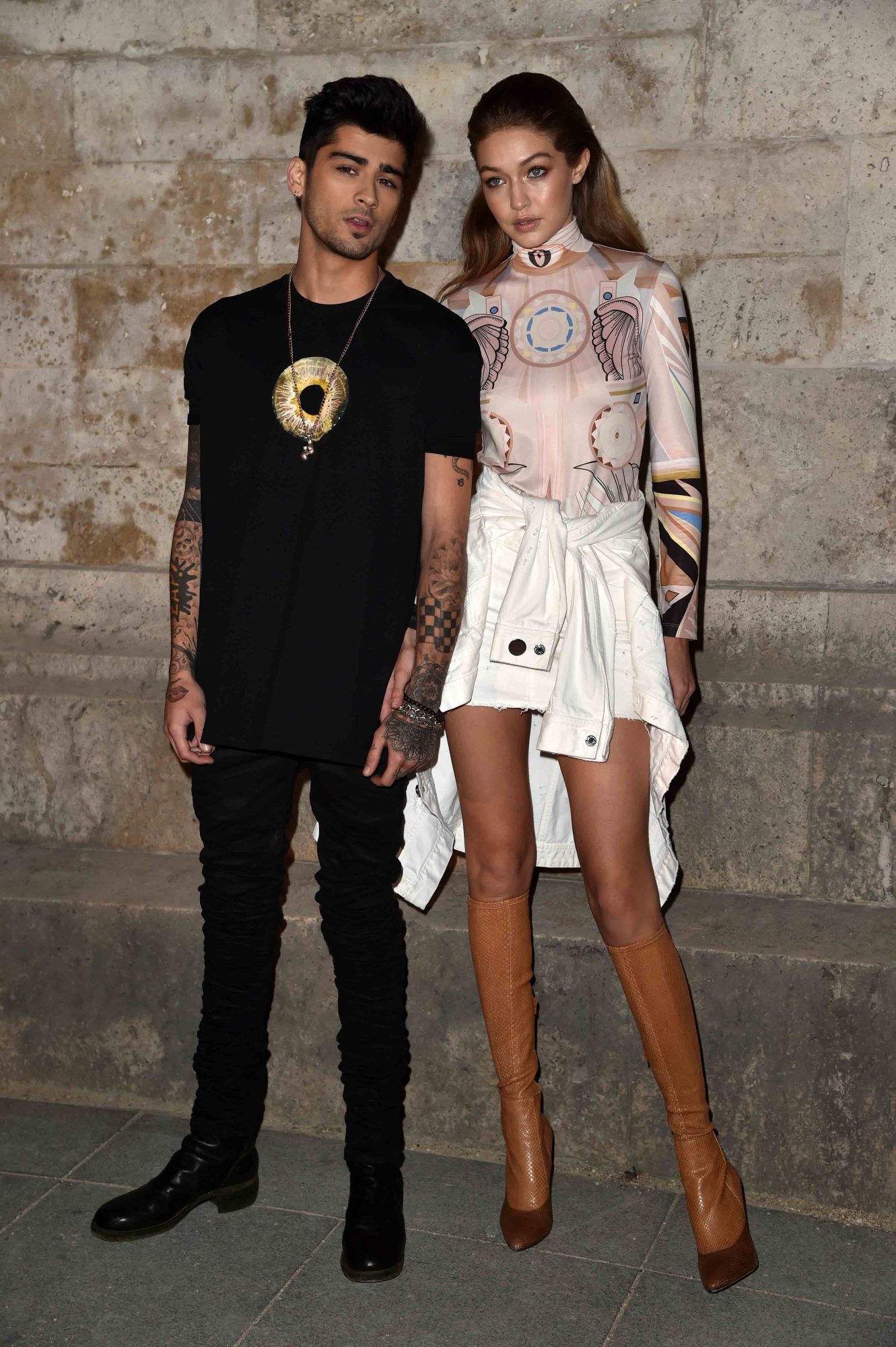 Okay, we're pretty obsessed with those boots. Just look at the two tone at the bottom. LIVING.
Don't they just exude style, and aren't they just so cute?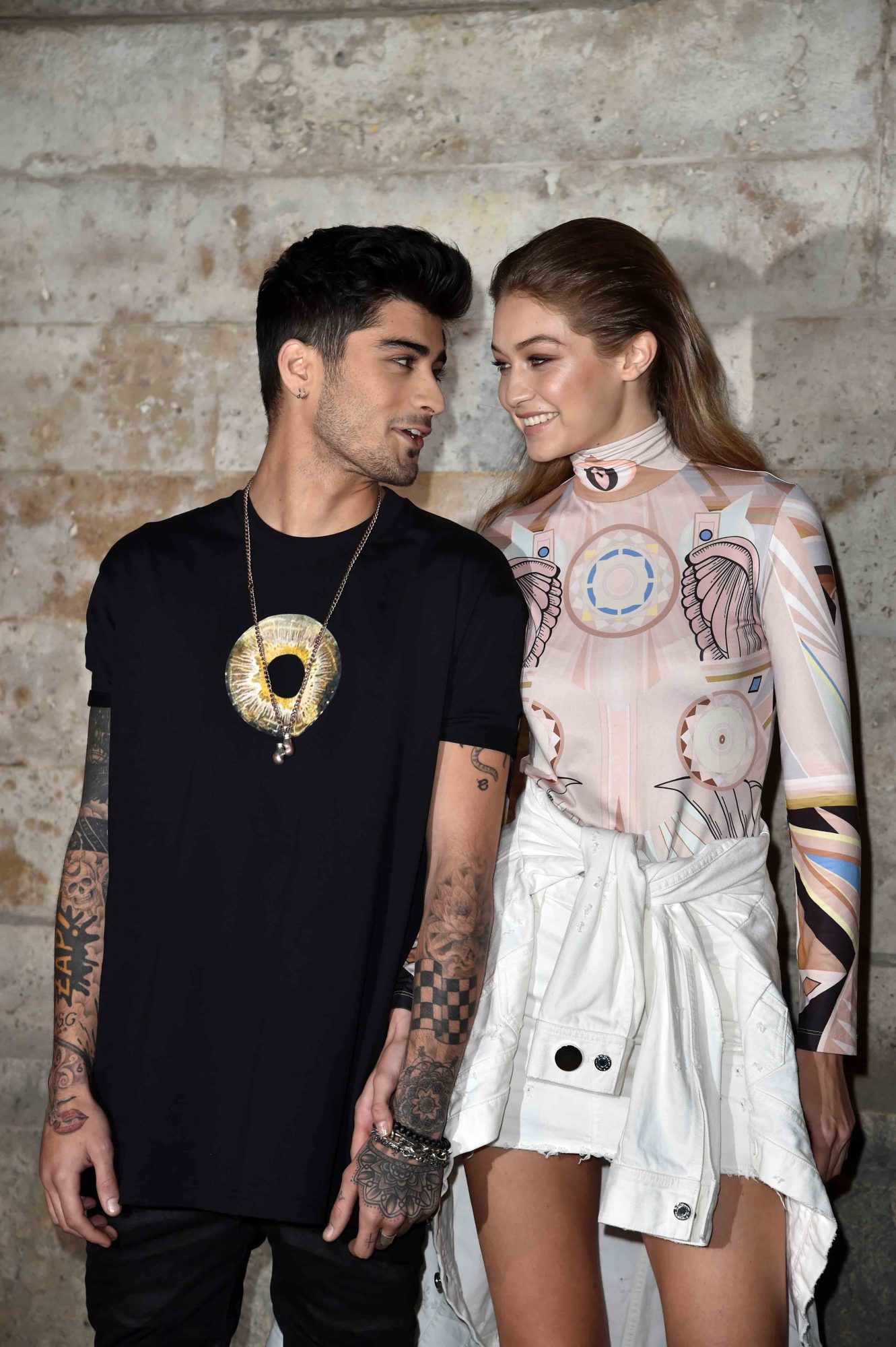 We love how despite not matching, both outfits totally compliment each other. Gigi pairs down her statement dress with the boots and jacket, which compliment Zayn's laid back style and plethora of tattoos.
We're not gonna lie, we're crushing hard on both of them right now. Doesn't Zigi just give you #goals for days?