Gigi Hadid's turtleneck almost covers her eyes, but hey, at least she looks warm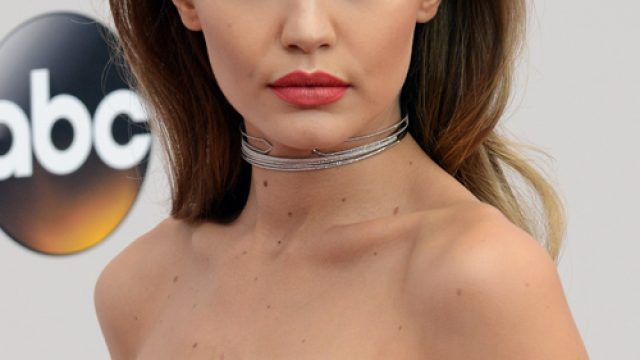 Another day, another wonderful/hilarious attempt at keeping warm in New York by our favorite California girl, Gigi Hadid. Wearing a turtleneck that would have covered her eyeballs if only her sunglasses weren't in the way, Gigi stepped out on the streets of NYC this week, bundled up against the chilly temps.
The model, fresh off the Victoria's Secret Fashion Show runway in Paris, wore a black and white outfit while out in Soho, featuring that eye-high turtleneck, a striped coat, ripped black jeans, and black ankle boots. We're guessing she might have been a bit warmer if her pants were whole — instead of hole-y — but regardless, her outfit was still on point.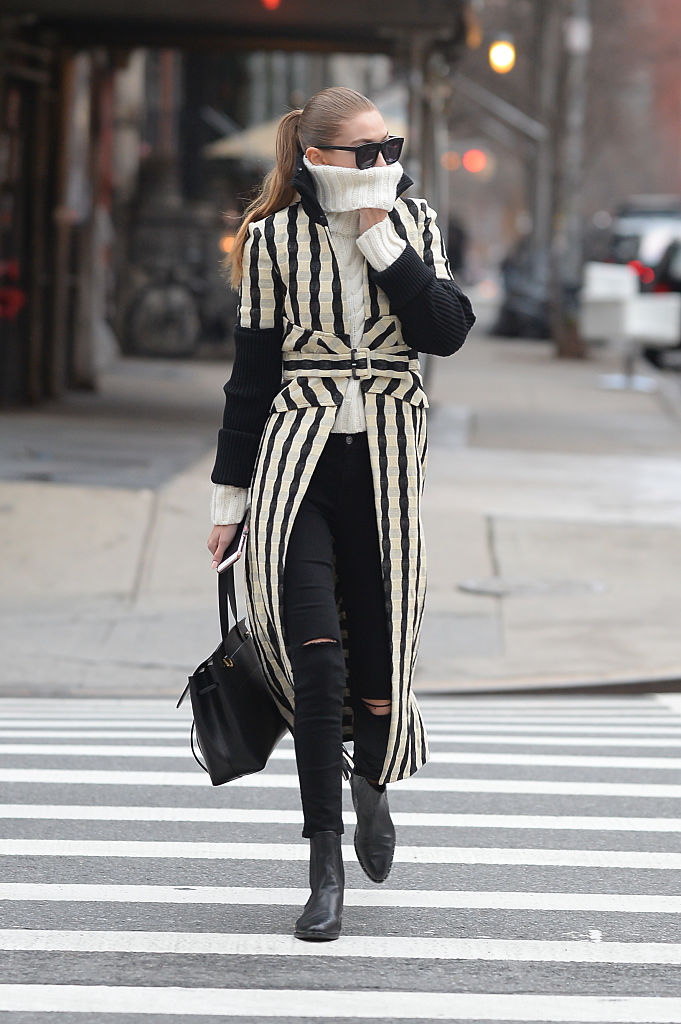 The sweater is clearly one that Gigi loves, especially since it's from her very own Tommy x Gigi collection for Tommy Hilfiger.
The sweater is currently sold out, but it retailed for $225.
Gigi's been spotted out wearing the turtleneck more than once recently, rocking it with a silver Tommy Hilfiger puffer coat and blue jeans last month.
https://www.instagram.com/p/BMTwYEqDwcj
She looks so cozy wearing the sweater in this Harper's Bazaar photo, too.
https://www.instagram.com/p/BKvXd1NDBiw
And here, of course, in this shot modeling the turtleneck.
https://www.instagram.com/p/BJLVQi0jbnc
OK, OK, Gigi! We're totally into the extra-tall turtleneck — you've convinced us! Cheers to staying warm this winter.