Gigi Hadid's thigh-high slit pants are a spring trend you're going to keep seeing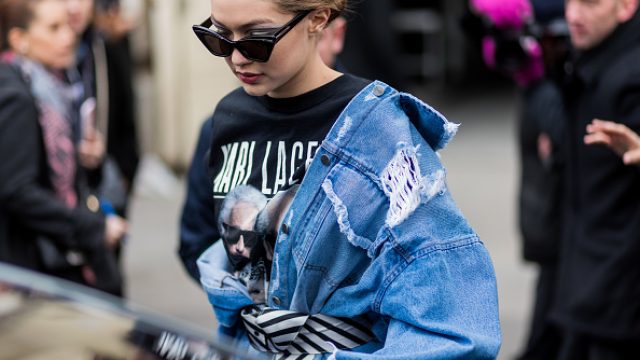 It's the season of loose, flowing silhouettes that billow in the springtime breeze. It's the season of sunshine, flowers, and plenty of skin. Gigi Hadid's latest ensemble is a testament to the times. Gigi was seen wearing pants with a thigh-high slit, and we're calling it right now that they're going to be the trend to try this spring and summer. Hell, we think Coachella is going to be riddled with them. The model was seen on the streets of Manhattan wearing an eggshell colored turtleneck sweater with her slit pants in the same color. She finished off the monochromatic ensemble with knee-high snakeskin boots, sunglasses and her brunette hair billowing in the wind.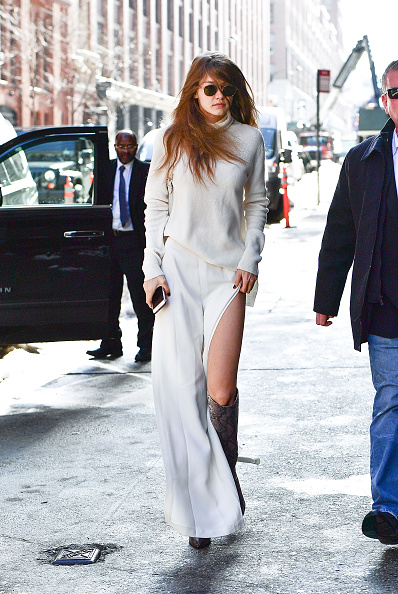 The high waisted pants have a wide cut leg and super thigh-high splits, meaning you can get the best of your culottes and shorts in the same look. We love that the off-white hue is perfect for a warm spring day without looking too put together. The slits add the right amount of seduction to the pant, and when worn with a more modest top, like Gigi wears, the pants really shine.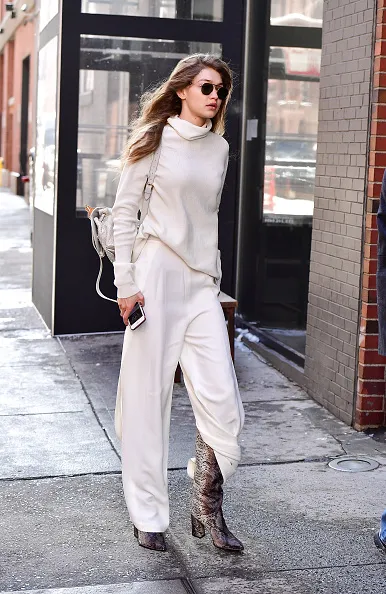 We also love that Gigi added texture to the look by wearing a contrasting boot. Choosing a knee or thigh-high boot accents the pants perfectly, letting the peek-a-boo effect go full force. Whether you're wearing a black pair of boots, snakeskin boots or even red boots, don't be afraid to go bold with this style!
And in case you wanted to wear these pants for yourself, we've rounded up a few ways for you to do just that.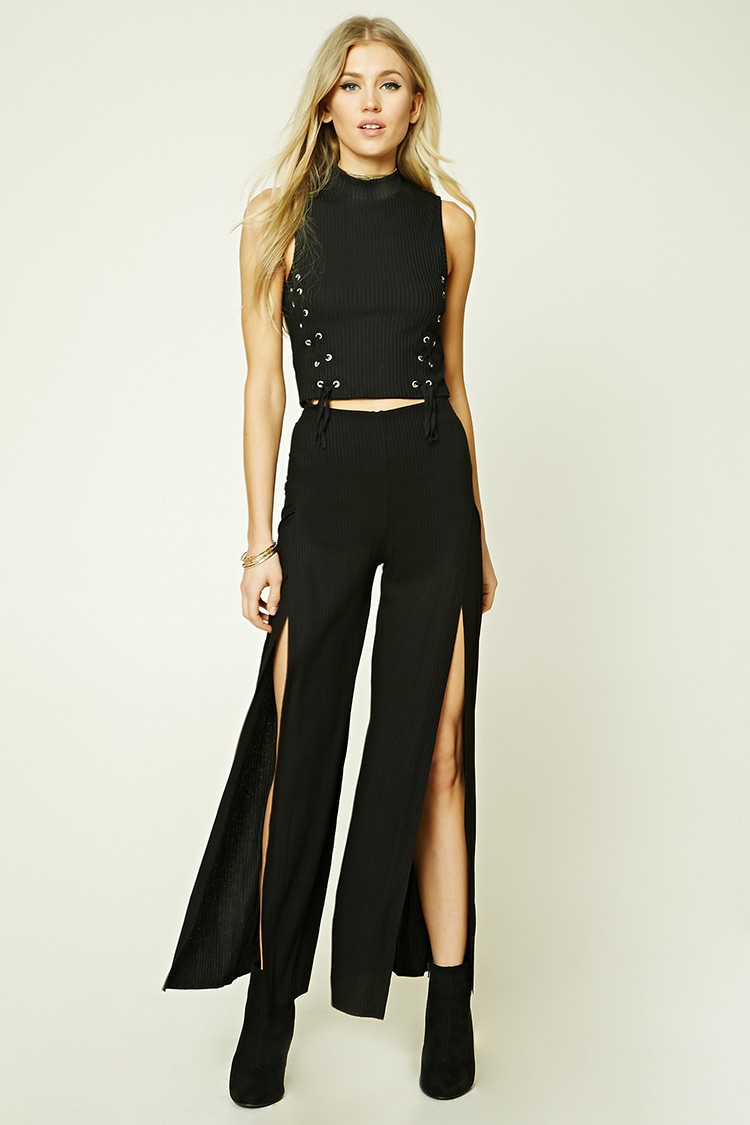 Side slit pants, Forever 21, $22.90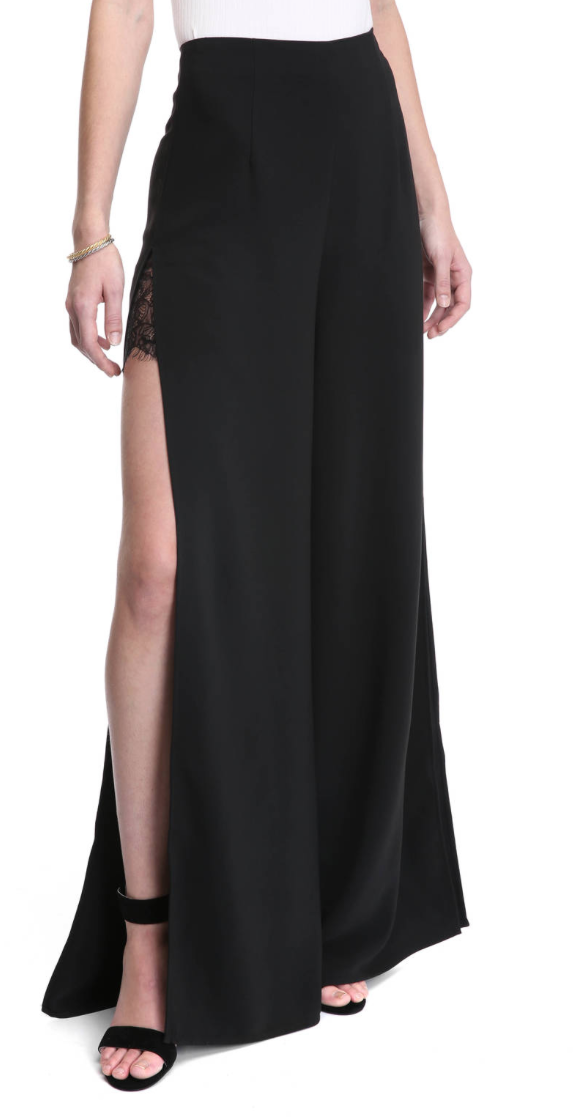 Slit pants, Southmoonunder, $49.99