What is Gigi Hadid's net worth? We feel a whole lot poorer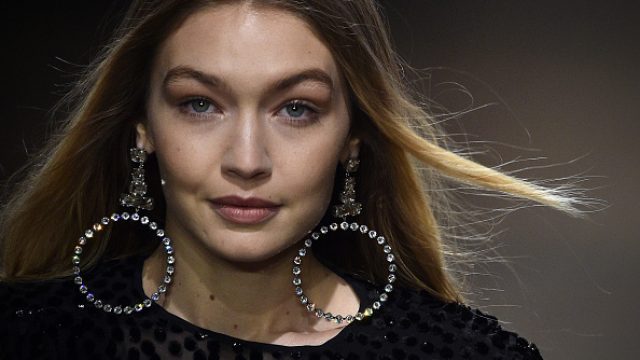 It's official: Gigi Hadid and Zayn Malik have called it quits, and our hearts are broken. According to early reports, the two celebrities just didn't have time for a relationship with their demanding work schedules. It's a sad day for fans of the couple, but we understand their decision, especially when they both have such booming careers. Take Hadid, for example. She's only 22 and has already accomplished more than most people twice her age: She's a supermodel with a flourishing fan base and a net worth that could make a grown man cry. Speaking of which, just what exactly is Hadid's net worth?
Hadid was the fifth highest paid model of 2017, netting more than $9 million, according to Forbes. And she's had plenty of time to grow her lucrative career; she began modeling as a 2-year-old and then signed with IMG Models at the age of 17. Since then, she's signed contracts with the likes of Tommy Hilfiger, Guess, and Versace and walked in the Victoria's Secret Fashion Show. But her modeling paychecks aren't her only source of income. Hadid's performance in a short film and appearances on Real Housewives of Beverly Hills have helped her build up a net worth close to $13 million, according to Express.
Talk about a #girlboss.
Apparently, being a successful model runs in the family. Hadid's younger sister Bella was also one of 2017's highest paid models, receiving about $6 million for her work. And the sisters' mother, Yolanda, has netted $45 million over the course of her modeling career.
But despite Hadid's astronomical net worth, the model still manages to stay grounded and give back. In 2015, Hadid tweeted that, for her birthday, she requested McDonald's gift cards that she could keep in her wallet to give to those in need of a meal.
Breakups are always hard, and we know that the Hadid and Malik's decision to end things was probably not easy. But with her incredible career and her giving spirit, Hadid still has a lot to be proud of. And with a pretty remarkable net worth of his own, Malik has had his fair share of success, too. We wish the best for both Hadid and Malik and hope that the two can remain friends.