Gigi Hadid paid tribute to boyfriend Zayn Malik on the butt of her jeans
What comes to mind when you think of boyfriend jeans? Maybe your favorite pair of old, worn-in Levi's that have seen you through some of your hardest days. Maybe, they are actually your partner's pants, which somehow fit you like a glove. Now, there's a new way to rock your boyfriend jeans — courtesy of Gigi Hadid, who wore Zayn's name on the butt of her denim.
If you've been itching for a new way to follow the boyfriend jean trend, then this is it. Because nothing screams commitment like rocking your boo thing's name on the butt pocket of your pants.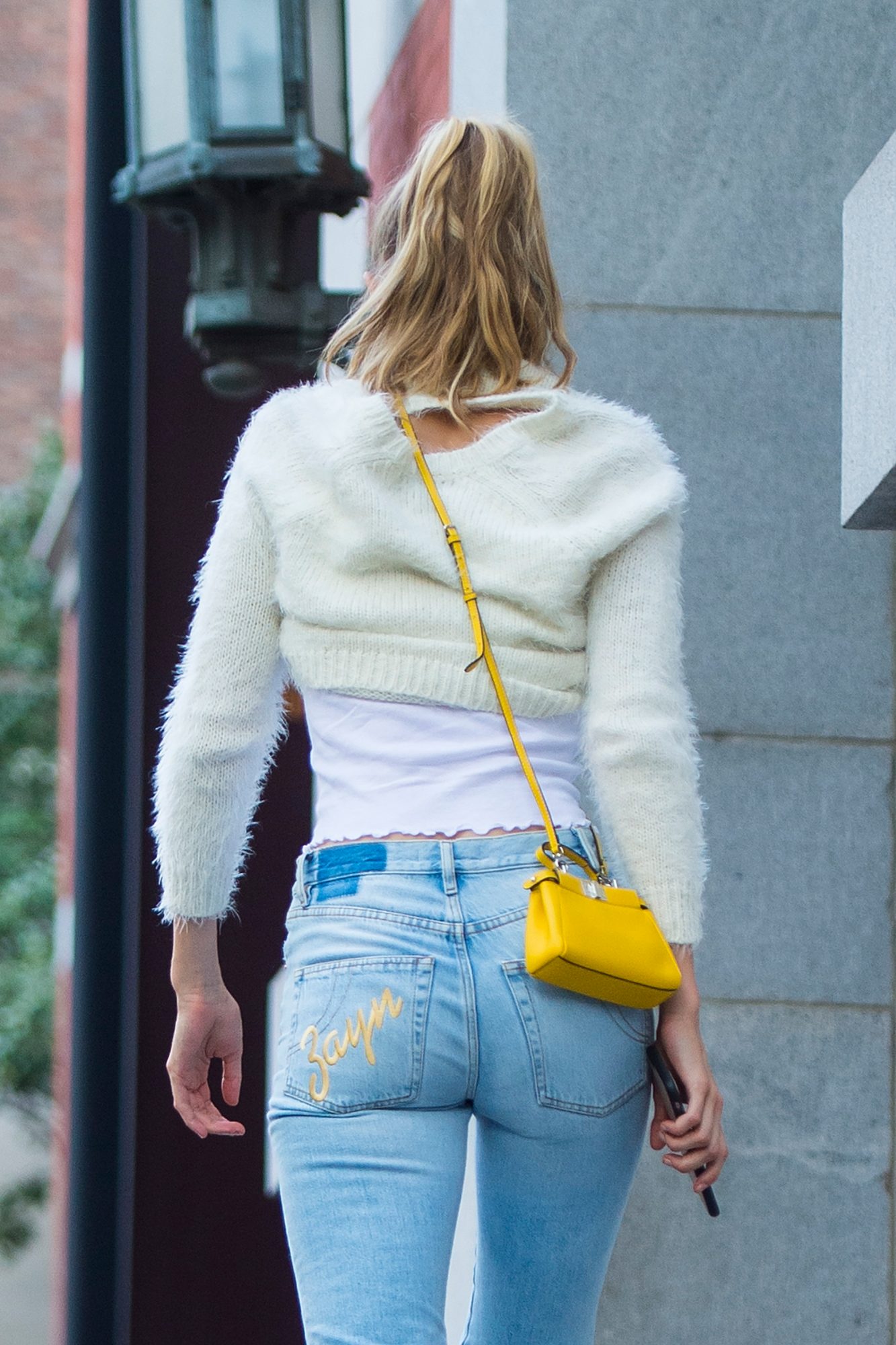 Gigi hit the streets of New York in a cropped white tank top, fuzzy off-white sweater, mini yellow bag, white fuzzy heels, and a pair of jeans with "Zayn" embroidered across the pocket in yellow.
If this isn't a millennial's declaration of love, we don't know what is. The only way this would have been better is if it were done on an actual pair of boyfriend jeans.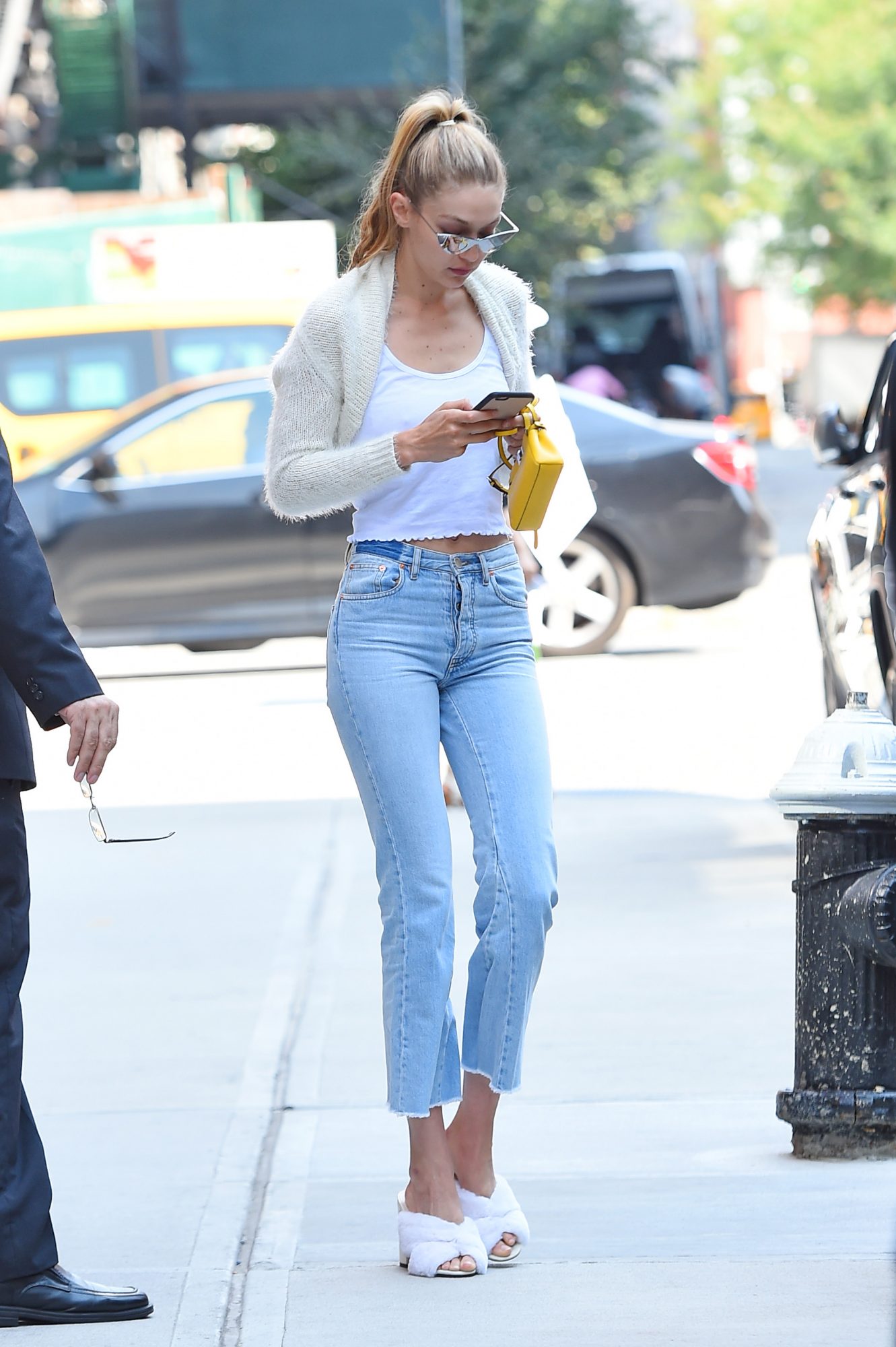 The best part about this look is that it's so subtle. From the front, Gigi just looks like a chilled-out socialite in a casual and cute ensemble. From the back, we see the Easter egg of the look: the pocket. We're not sure if Zayn knows that these exist, but we hope he does and we hope he loves them.
We love this reinvention of the boyfriend jean, but for all the single ladies out there, don't worry. You can totally just get your own name embroidered, too.