Gigi Hadid and Zayn Malik officially broke up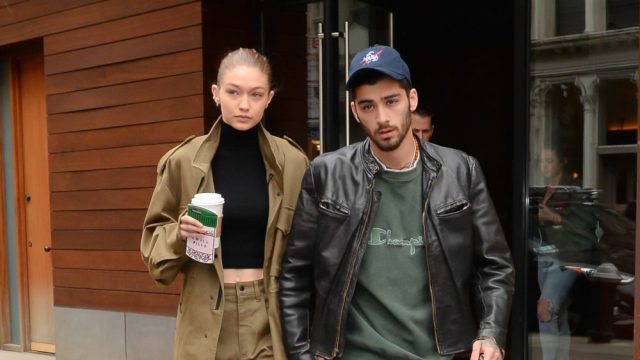 After hearing it from several sources and now seeing it confirmed by the stars themselves, we can officially confirm that model Gigi Hadid and singer Zayn Malik have broken up.
Hadid, 22, and Malik, 25, dated for two years, but sources close to them recently told The Sun that their busy work schedules were starting to cause them to grow apart. They were last photographed together this past January, and Hadid had posted a loving message to social media on their two-year anniversary this past November.
However, the stars posted the following heartfelt messages to Twitter today:
Zayn also posted the following to his Insta account several hours ago, which certainly seems like it could have a direct connection to the breakup news (note: he's prominently showcasing his chest tattoo of Hadid's eyes):
https://www.instagram.com/p/BgRWKkOnLe0
As shippers of the couple will remember, speculation of a romance between the pair began in 2015 when Hadid starred in Malik's music video for "Pillowtalk." However, they didn't take things public until May 2016 when they appeared together at the Met Gala.
In an interview for Evening Standard Magazine, Hadid said, "For the first time, we are both in a relationship where we have very similar interests outside of work and that is really important. We cook a lot together and do art together and we're each other's best friends. We both feel we can talk about anything and learn a lot from one another."
Breakups are never easy, and we're sure this is a rough time for both Hadid and Malik, so we're wishing them the very best and sending them both giant post-breakup hugs today. You'll be okay, guys — we promise!