Gigi Hadid wore a head-to-toe green tracksuit, and we want one just like it
Two-piece dresses, jumpsuits, and bathing suits are so IN right now (yes, two-piece bathing suits are always in during the summer, but still), and Gigi Hadid just rocked the trend in a green tracksuit. Leave it to Gigi to make monochrome street style look like it deserves to be on a runway.
This isn't the first time Hadid has made sweatpants look straight-up high fashion, and the look is definitely reminiscent of Cara Delevingne's all-green sweatsuit she wore last fall. Gigi's crop-top hoodie and matching pants — in a faded shade of green! — is quickly becoming our new go-to summer look.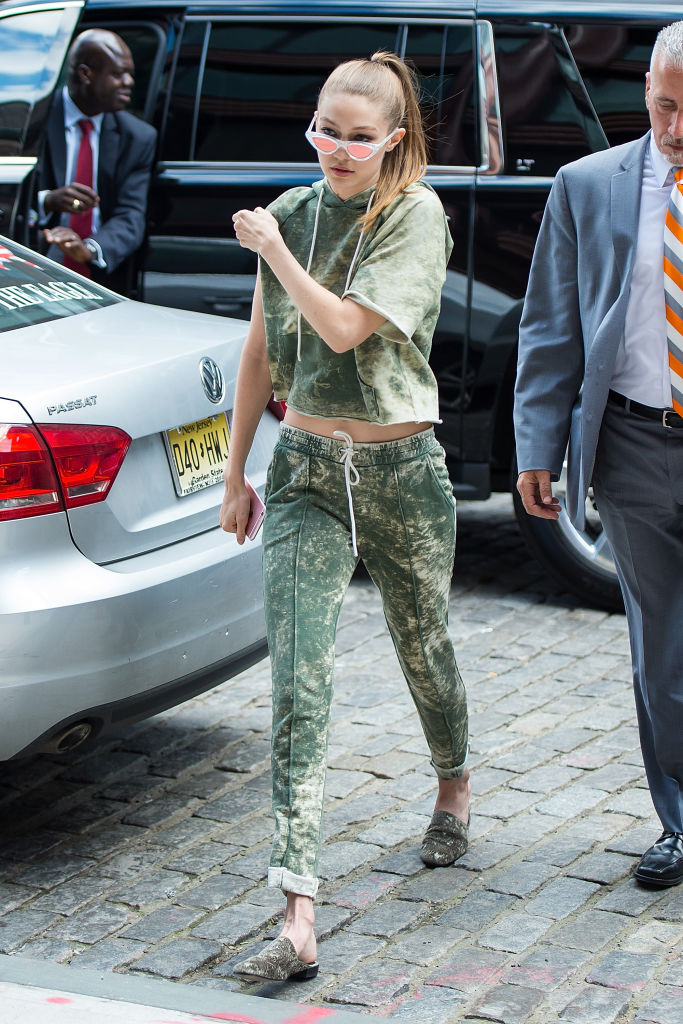 Want Gigi's look? The supermodel is wearing the Milan Suit in Sage Dust by Cotton Citizen.
https://www.instagram.com/p/BVKk4n6H9T1
The top is the Milan Crop Pullover Hoodie (though Hadid cut the sleeves off) and it will run you $225. On the bottom she's rocking the Milan Joggers, which are also $225.
Yep, that's a total of $450 for sweats, and if you're not shopping on a supermodel's salary, here are some…other options:
1. Calvin Klein tracksuit from Urban Outfitters.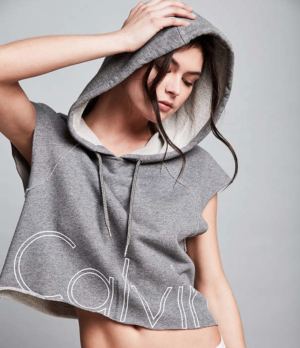 This cropped and cut Calvin Klein hoodie is very Gigi-esque and is only $49 from Urban Outfitters.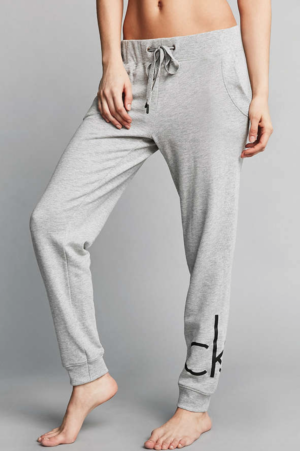 And the pants are ON SALE for $39.99 right now at Urban. Oh yeah, look like a model even when you're on a budget (it helps when the models are wearing monochrome tracksuits).
2. A top and bottom from H&M.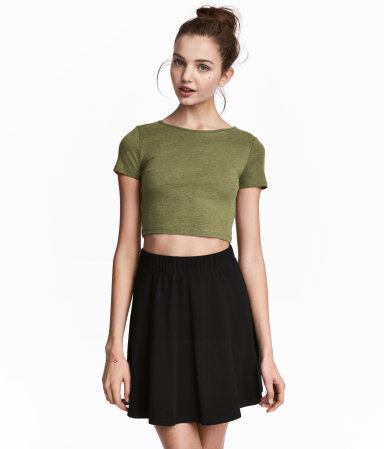 This khaki green crop top is only $5.99, and it'd look awesome with: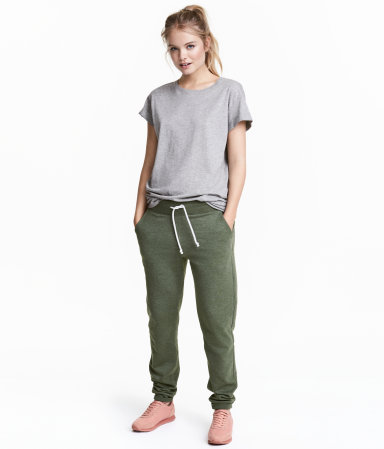 These khaki green sweatpants that cost $19.99.
3. A Michael Lauren hoodie and pants set from Nordstrom.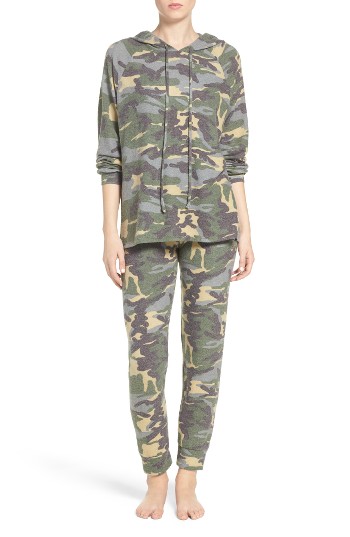 Since Gigi's outfit has a camo look to it, this one's a dead ringer for hers, at one-quarter of the price! Find it at Nordstrom for $110, and if you're really channeling Gigi, you can cut the hoodie so it's cropped like hers.
https://www.instagram.com/p/BUxuM0_gq5O
We'll keep taking notes from Gigi's street style, since she is queen of the monochrome two-piece.