Gigi Hadid dressed like a bouquet of flowers, because fashion week
While most of us are familiar with the idiom "fresh as a daisy," it's likely that none of us will embody it as literally as model Gigi Hadid during a recent walk on the runway. For the spring 2018 Moschino fashion show in Milan, the ever-creative designer Jeremy Scott dressed Hadid up as a literal walking bouquet of flowers.
Besides the sheer impressiveness of Hadid's ability to walk while wrapped in a maze of gorgeous flowers, the look is truly artful. This brings new meaning to the term "flower girl."
If Hadid ever needs a side gig (LOL) she can offer up her services as a human flower bouquet at bizarre and artsy upscale weddings.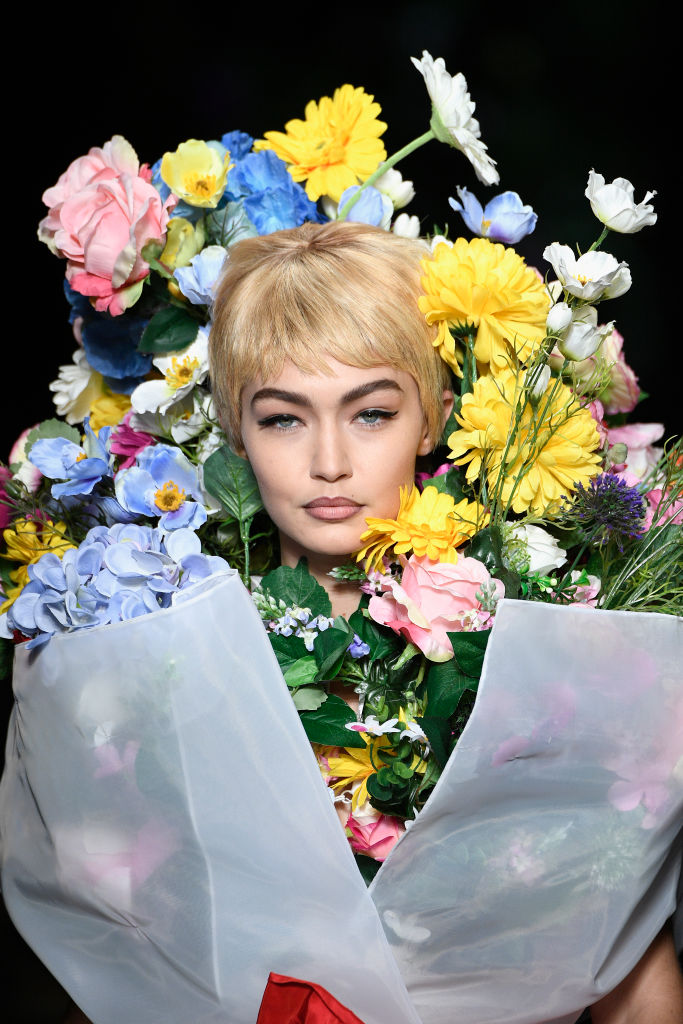 The contrast of Hadid's flowery visage and the background is super surreal.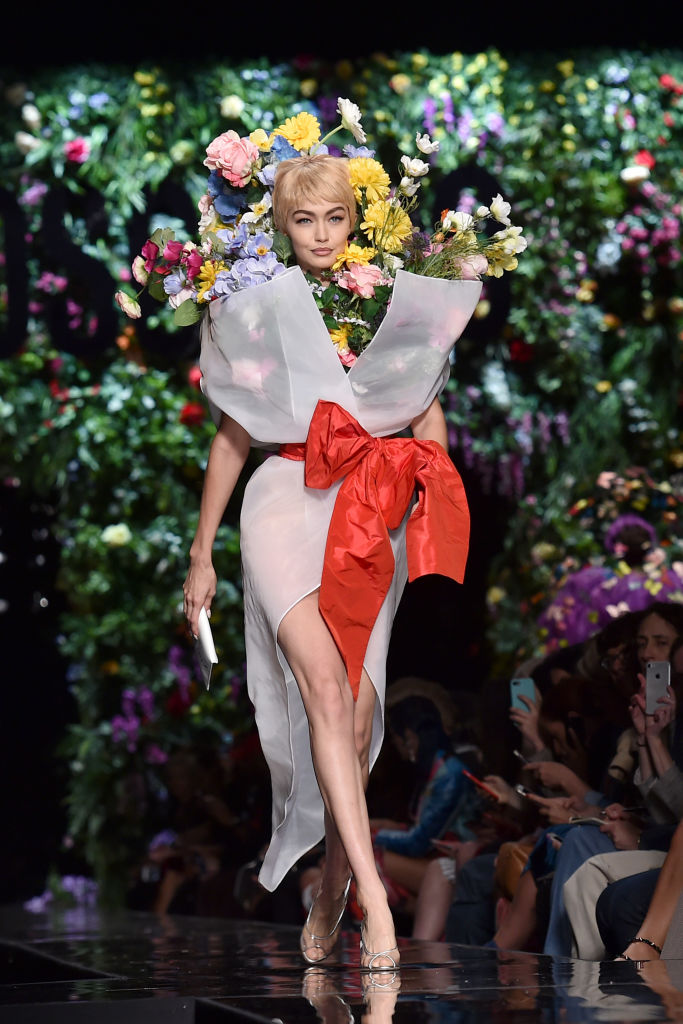 This looks like a scene from a dream where a harp would be inexplicably playing.
At one point, the designer took a pose with Hadid while she was in human bouquet form.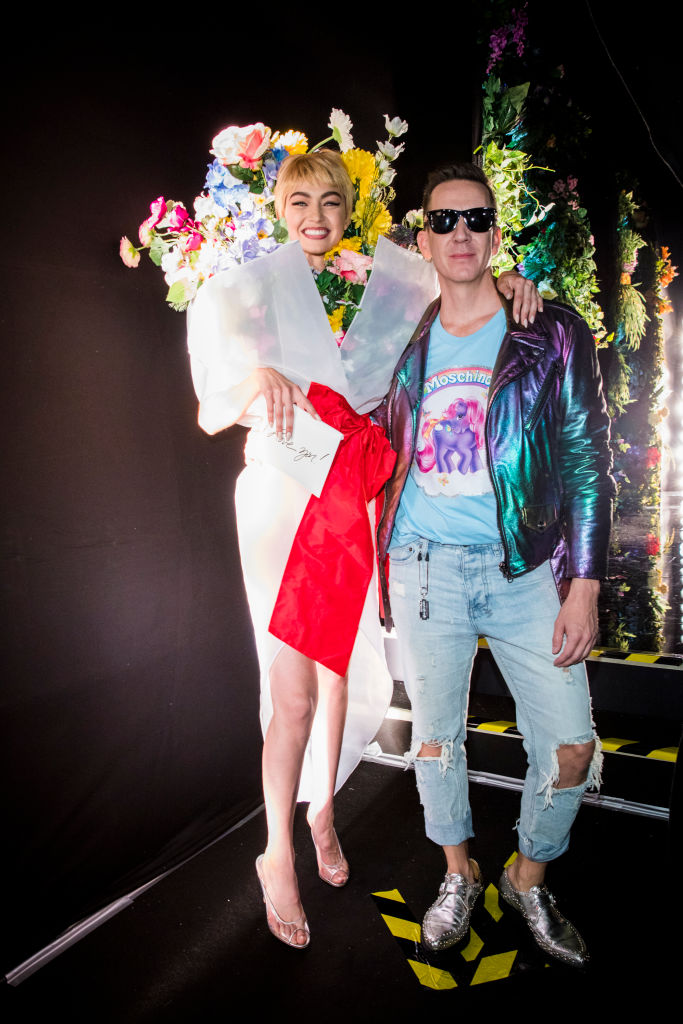 This is a moment to immortalize.
Our biggest question is: HOW DID SHE MANAGE TO WALK?!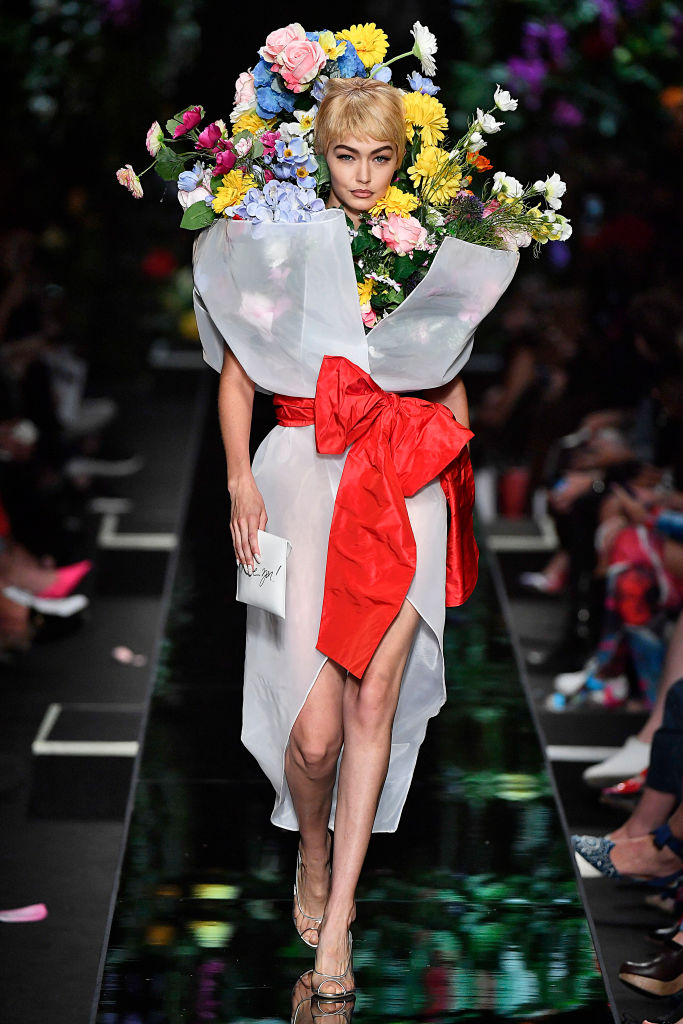 Some of us struggle in regular clothes.
Cindy Crawford's daughter and fellow model Kaia Gerber also made an appearance as a bouquet.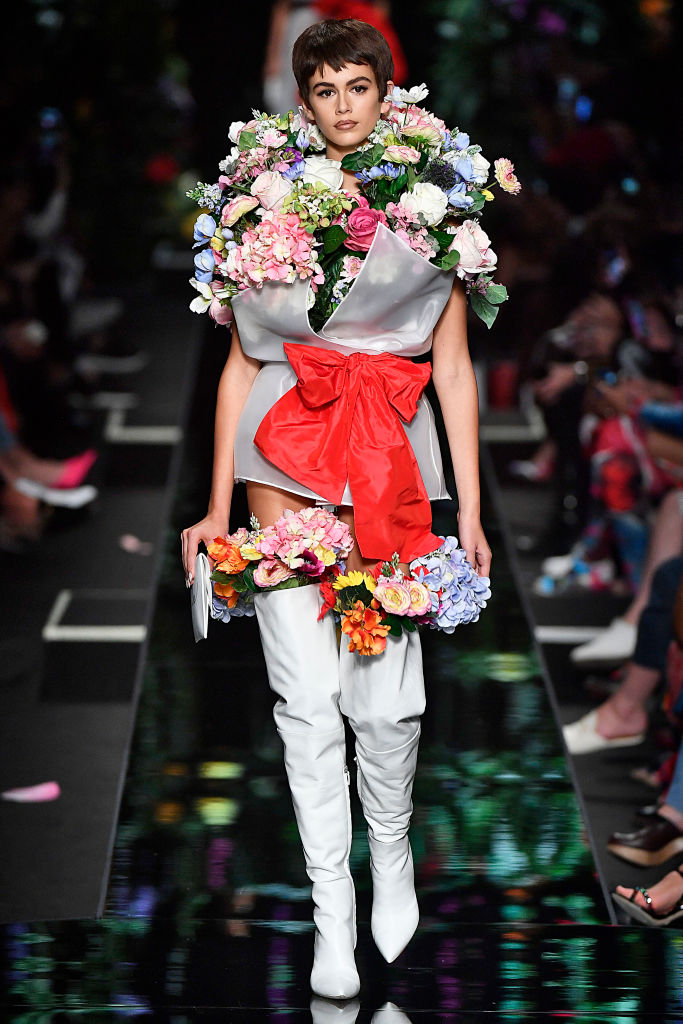 All the cool models are doing it, and they look as fresh as spring.