Gigi Hadid wore sweatpants that are glam enough for prom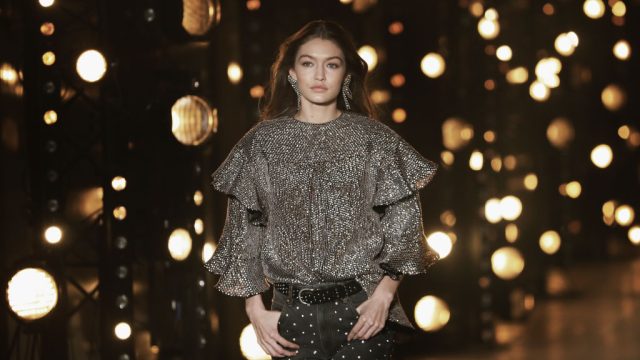 What if we told you that you could wear sweatpants to prom? Because Gigi Hadid just wore a bedazzled sweatsuit that may just be the future of prom wear. The model was seen out in New York City yesterday, in a gray matching set embellished with elegant beading (and yes, it looked as comfortable as it did glamorous).
Even though she's wearing sweatpants, we can all agree that Hadid looks like she's headed to a classy affair rather than to the gym. That got us thinking — what's stopping girls from wearing decked out sweatsuits to prom? Why be uncomfortable in yards of tulle and a corset top when you can rock loungewear and still look fab?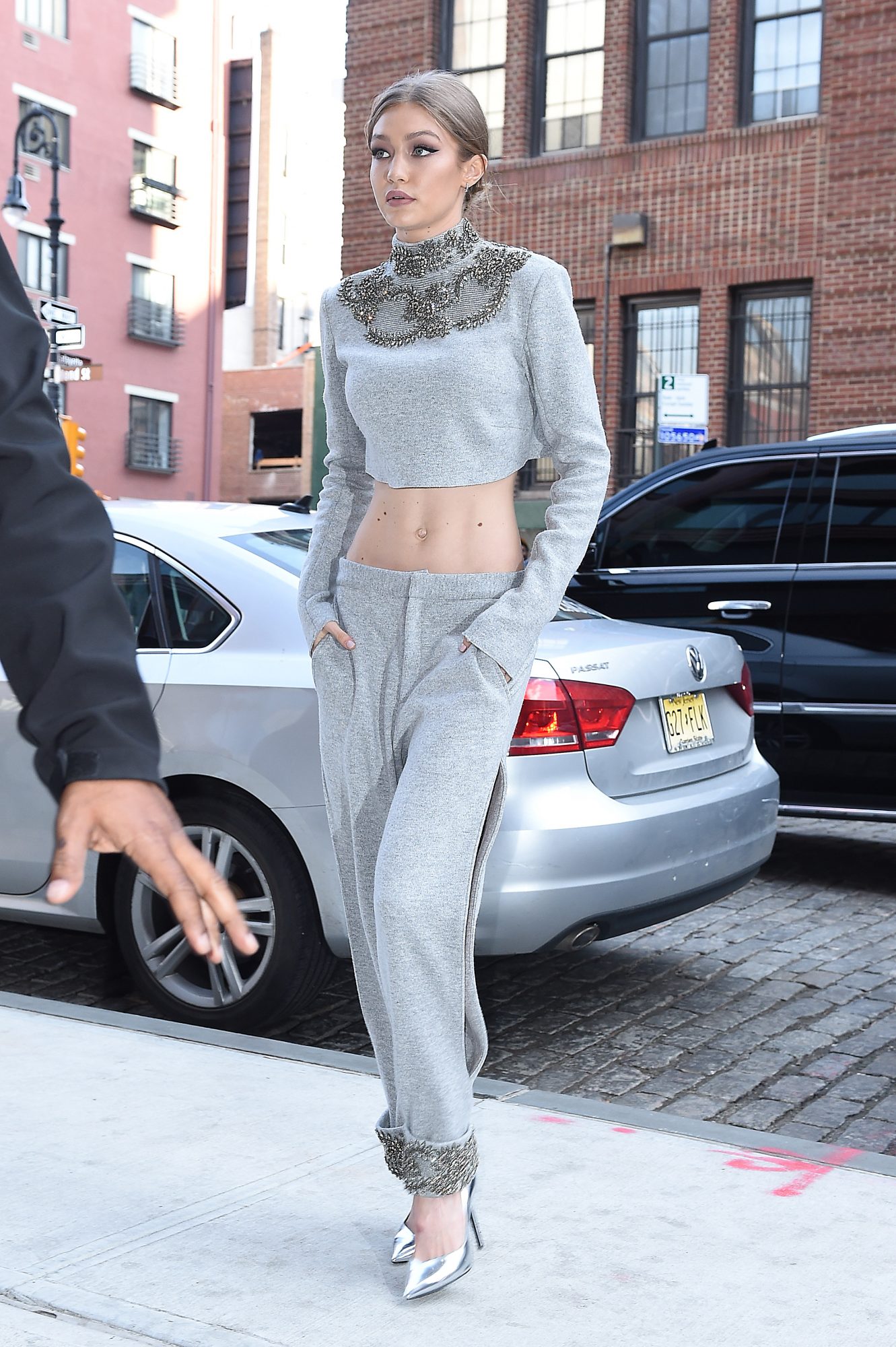 Hadid's cashmere wool ensemble is courtesy of Sally LaPointe's Fall 2017 collection and retails for over $4,000.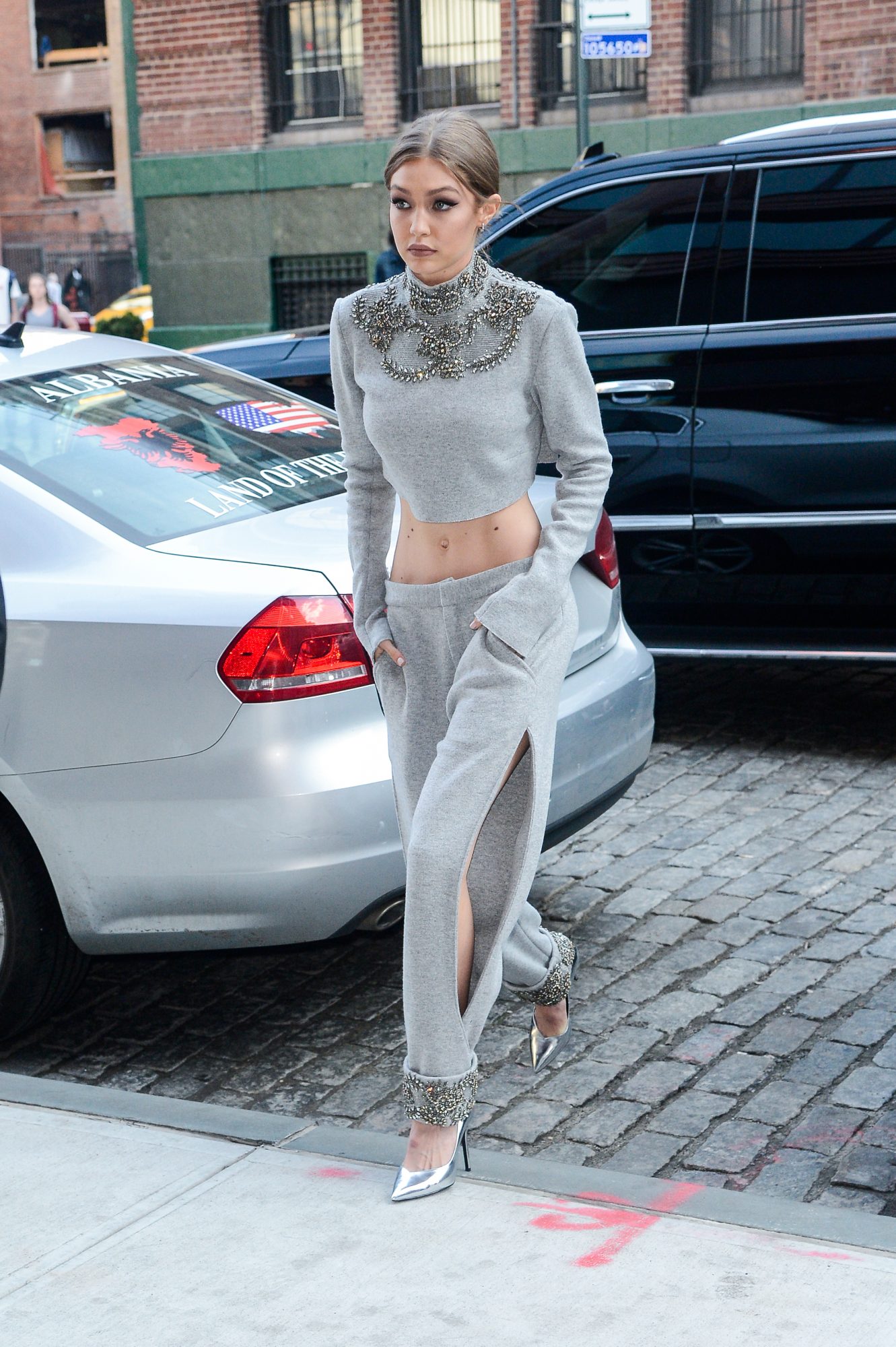 But if you're daring enough to try this trend for prom season, we have a few ideas to get your fashionista juices flowing.
Check out these ASOS WHITE pearl embellished joggers ($83) and matching sweater ($63).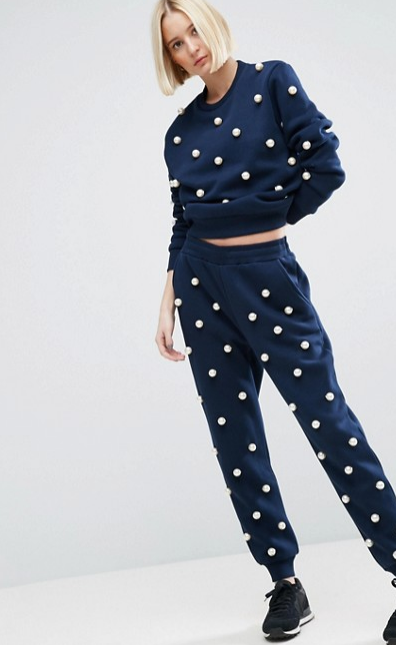 Picture this paired with matching navy heels and a simple pearl embellished clutch. It's a little out there, but if you're trying to stand out from the crowd during prom, then this might be the suit for you!
These Athena silk joggers from Anthropologie ($79.95) are similar in color and cut to Hadid's.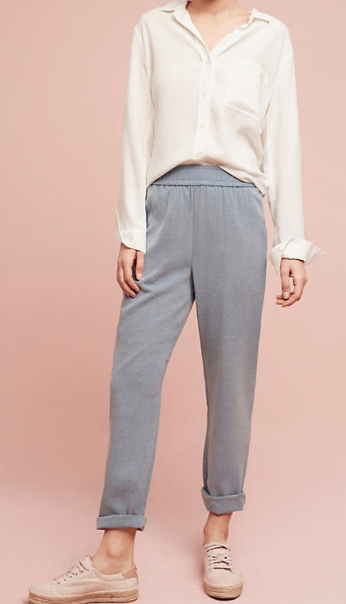 Match them with a heavily beaded cropped top like this RD + Koko mesh top from Forever 21 ($58).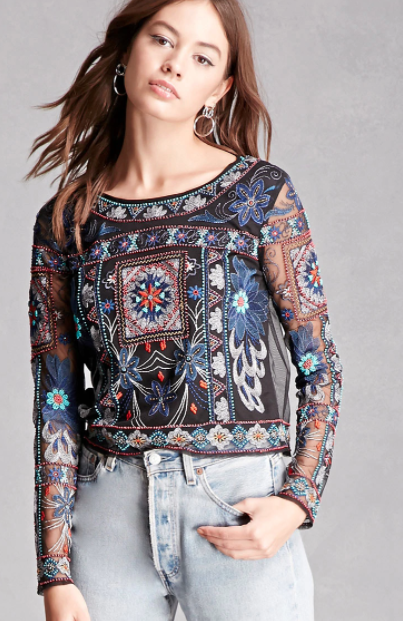 Then throw on some silver heels and get thee to the limo!
And never be afraid to jazz up an existing pair of plain sweatpants. Head to the fabric store to find some pre-made embroidery patches or embellishments and tap into your inner DIY queen. Then you'll be sure to have the most unique prom getup of all time!