Gigi Hadid just proved blue-gray lips might be the next biggest trend
Lipstick is one of those things that will always make us feel pretty. It doesn't matter if we're at home in our rattiest jeans: if we swipe on some lipstick, the game is irrevocably changed.
And while most of us were taught that we should only wear certain colors each season, we're here to call BS. Because Gigi Hadid's gray lip is reminding us that we can totally pull off the goth look, even in the middle of summer. Because fashion, that's why.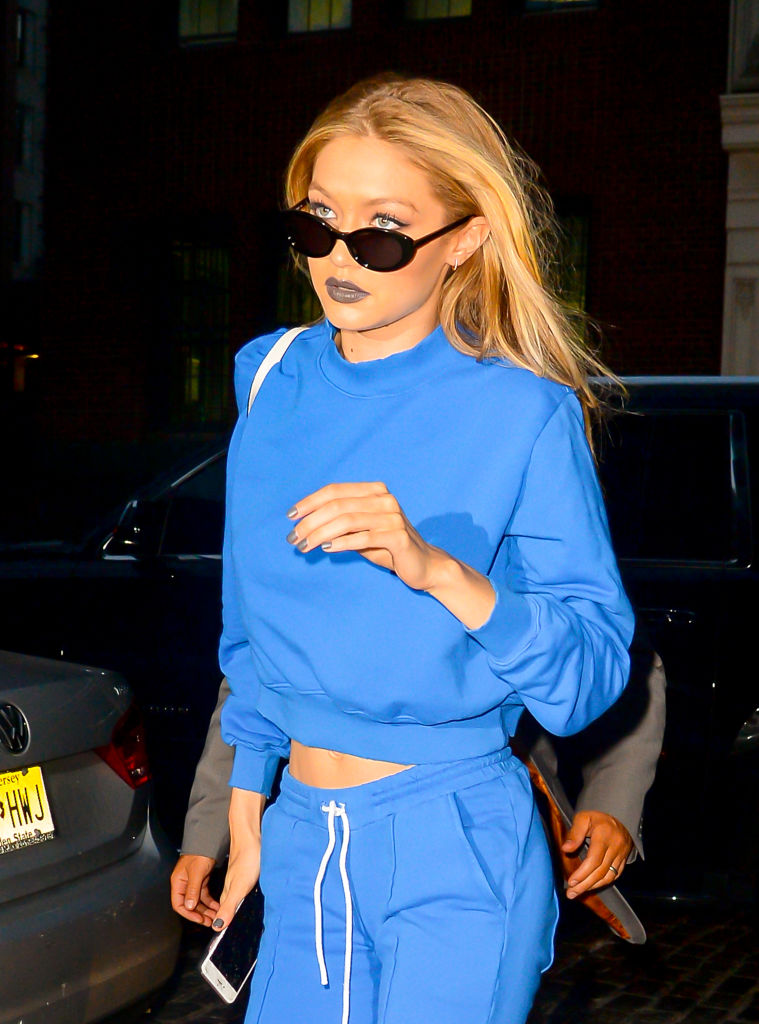 Although this isn't exactly the macabre take on lipstick you're expecting.
Instead, Gigi accessorized with a vibrant blue Cotton Citizen tracksuit, mixing in elements of athlesiure and punching up her gray statement lip. Instead of pairing this look with leather and black lace, the model has gone super casual to bring all the attention to her gray pout.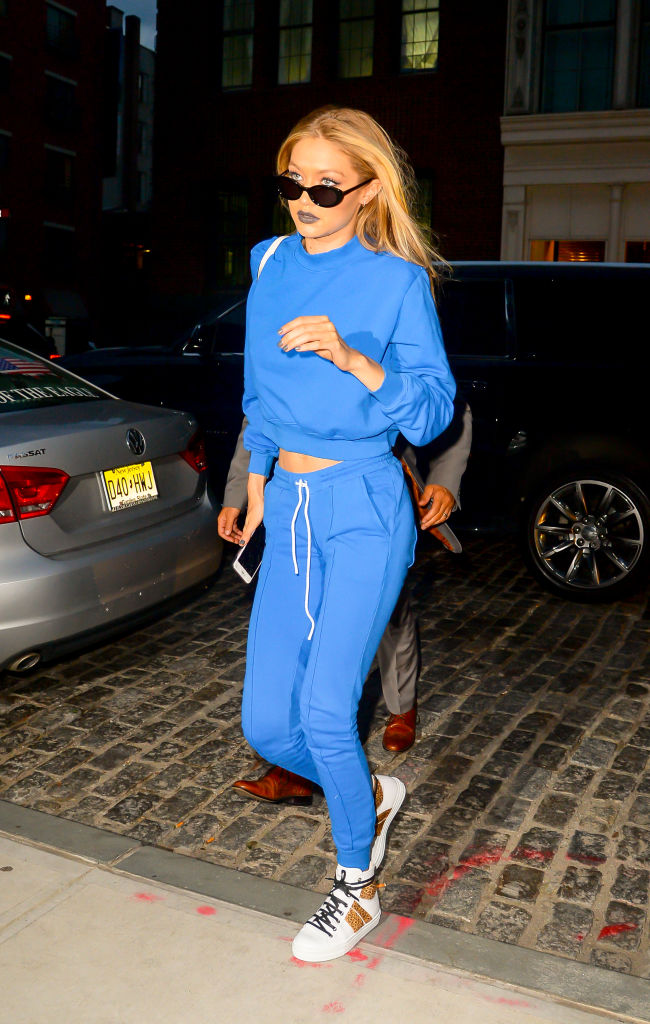 So before swiping on red or pink lipstick the next time you step out, take a cue from Gigi and reach for the gray instead. While you don't have to wear a look as vibrant as this one to reap the rewards of a daring lip, it may be fun to pair your lip with something bright. Perhaps you'll want to finish the outfit with sneakers and some sunnies to really get into the Gigi mood.
With some gray lipstick and an athletic-inspired ensemble, you'll be the iciest queen around this summer.