Gigi Hadid is walking around NYC in what appears to be a pair of swan pajamas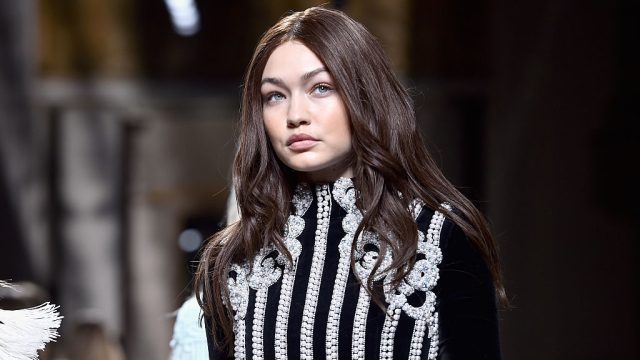 Remember when you were a child and could get away with wearing literally anything? You could moonlight as a princess during the day and a vampire at night, and no one would care. Those were the days of no worries, when you could wear pajamas at 10 a.m. or 8 p.m. and no one would bat an eye. Honestly, this isn't too different from being a celebrity, when it's basically your job to make a statement. Who else could prove our point better than Gigi Hadid?
Gigi was captured wearing Victoria Beckham Collection swan pajamas around New York City. But no shame, cause honestly, #goals.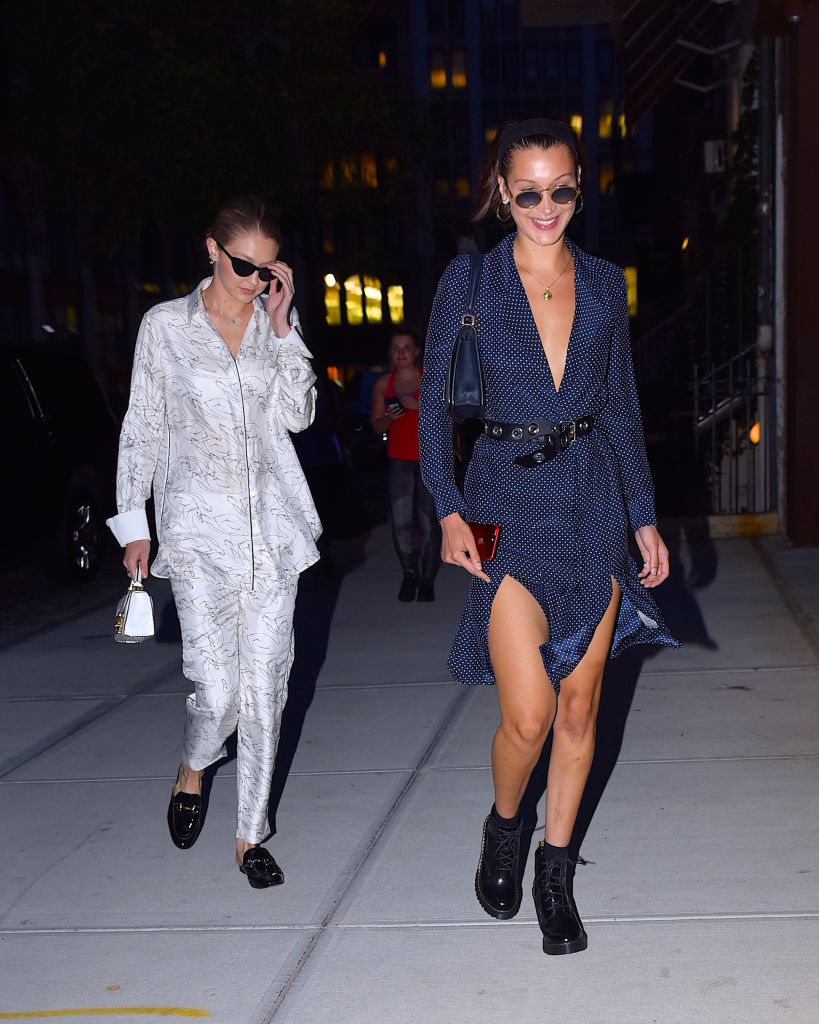 The model was seen with sister Bella in Manhattan. And no, we don't think the two were heading to a slumber party. While Bella was clad in a navy long-sleeved dress complete with a plunging neckline and thigh-high slits, her sister opted for a more laid-back style.
Gigi wore a silky set of ivory pajamas, with line drawings of swans as the pattern.
Keep in mind that this is Gigi Hadid we're talking about, so her version of pajamas are probably a little bit more glamourous than ours. This is proven by her accessories: a pair of sliders and a mini structured bag to match.
https://www.instagram.com/p/BWsebLvAFCG
Of course, in true Gigi Hadid fashion, the model tops off the look with sunglasses. In fact, these are from her collection with Vogue eyewear. We love the juxtaposition of the accessories with the pajamas, and the fact that Gigi proved that the sleepwear trend is still going strong.