Gigi Hadid won't be walking in the Victoria's Secret Fashion Show, and Twitter isn't surprised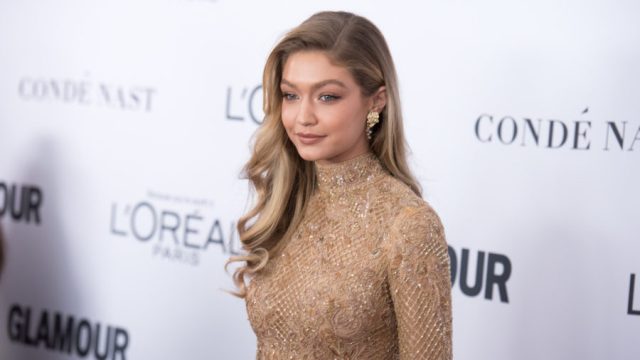 She's been a brand staple for several years now, but this year, model Gigi Hadid won't be walking in the Victoria's Secret Fashion Show. And this comes after confirming back in August that she would be in the show, so there's plenty of buzz surrounding the seemingly abrupt decision.
The supermodel tweeted to her followers yesterday that she "won't be able to make it to China this year," but that she "can't wait to tune in with everyone to see the beautiful show." Hadid provided no reason for her departure.
Some are speculating that Hadid's decision is related to a controversy she was involved in earlier this year. The model was accused of mocking Asian culture when she mimicked the facial expression of a Buddha cookie in a video posted to Instagram by her sister Bella.
While Hadid issued an apology several months later for what many considered to be the racially insensitive gesture, a number of Chinese citizens felt it was too little, too late. Some sources even say that Hadid has been "banned" from China indefinitely for the video, and that she was unable to acquire a travel visa because of it (though this has not been confirmed by her reps).
Below is the tweet Hadid wrote addressing her departure from the show.
In the wake of her announcement, fans on social media have expressed their thoughts about why she's not walking (which we should again note is all speculation until Hadid, her reps, or the Chinese government confirms the actual reason behind it):
false
It seems fans are divided over whether Hadid should have been allowed to walk in the show, and for now, we can only speculate on why she won't be there next week.