Gigi Hadid is collaborating with Maybelline on the ultimate *It Girl* makeup collection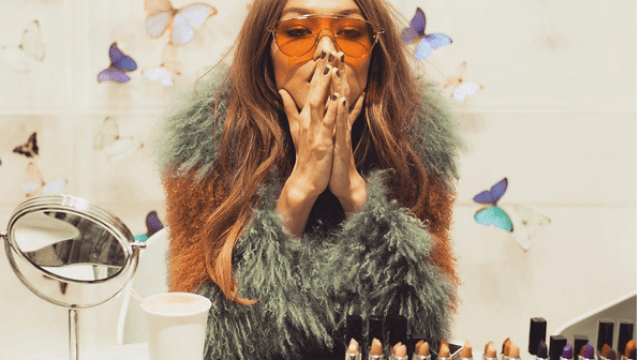 A new collaboration is in the air, can you feel it? Whether you've felt the winds of change or not, it's coming: Gigi Hadid is collaborating with Maybelline on a brand new makeup collection that is rumored to be coming out soon.
According to separate social media posts from the 22-year-old model and the Maybelline account, the collaboration has been in the works for over a year. So, we're hoping this means the Gigi x Maybelline makeup collection will be dropping just in time for the holidays. Hey, we need to stock up! Plus, we're dying to know more details about the collaboration. What color palettes has Hadid been looking at, and what kind of products are included in this collection? Gigi, we need answers.
We have so many questions about this new collaboration and so few answers.
https://www.instagram.com/p/BaAIhtEl9iq
It's safe to guess though, that the flurry of announcements means we'll see swatches and release dates sooner than later.
https://www.instagram.com/p/BaAvUTQF4An
If the makeup in this photo serves as a teaser, it looks like there will be lots of nude lipstick options.
And some gorgeous purple lip shades.
We're also hoping this bright red lipstick color is included in the collection, because it's striking.
https://www.instagram.com/p/BZ_n0zgjOo2
This suits her, so it'd make sense.
We'll be pricking our ears and refreshing our Instagram accounts in hopes of more details. Keep those eyes peeled, babes.