Gigi Hadid makes a strong case for wearing pajamas in public, and we totally support her logic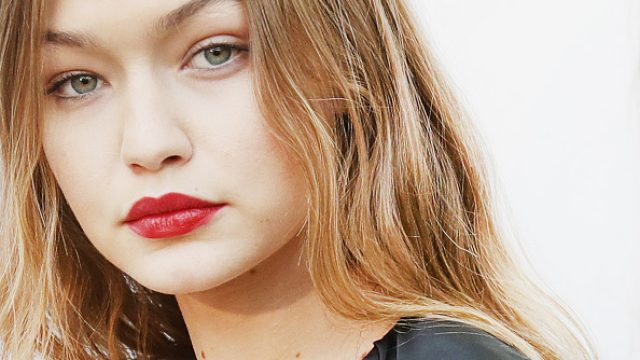 Where Gigi Hadid leads, we will most certainly follow. Because if any supermodel can turn ultra-tricky trends into *instant* street style hits, it's this trendsetter. So if Gigi is saying that the pajamas trend is here to stay, then we're ready to jump onboard and give it a try ourselves. It's comfy, practical, and *finally* gives you an excuse to show off our cute PJs to the world!
Turning the sidewalks of New York City into her own personal catwalk (as per usual), the 21-year-old model made a strong sartorial statement in an emerald green striped pajamas set. The two-piece combo hails from luxury lingerie designer Morgan Lane, and incorporates such classic PJs details as a stiff collar and drawstring waist. Look closely, and you'll see that Gigi's name is scribbled in cursive across the front pocket for a personalized touch (On the website, the limited edition top actually features a peacock on the pocket. Natch!).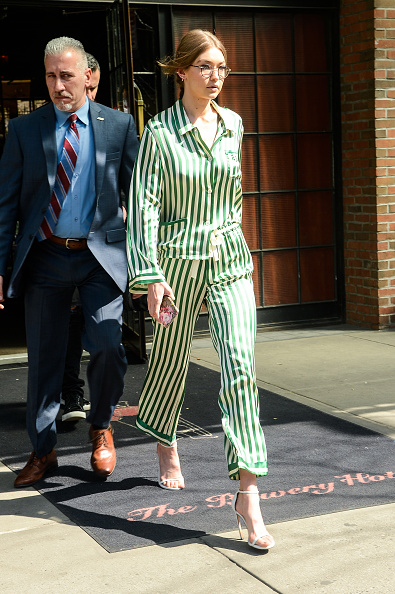 Completing her take on high fashion pajamas, the Ms. Hadid slipped on a pair of celeb-adored Stuart Weitzman nudist heels and some fittingly nighttime-esque reading glasses by Garrett Leight Optical California.
Transitioning the bold sleepytime style from day to night, Gigi threw on an oversized gray coat and coordinating booties to give the ensemble an evening feel.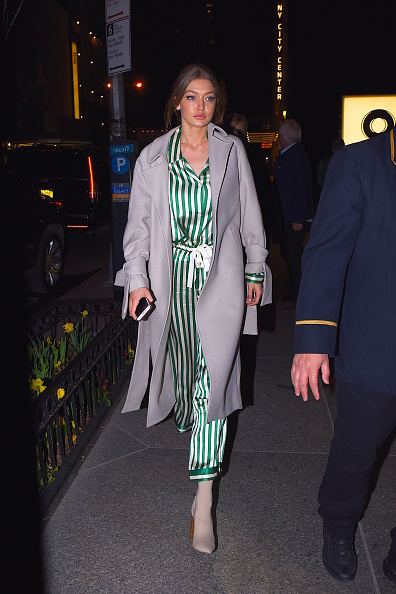 While pajamas seem like a ~totally~ practical thing to invest in, especially if you're going to wear them day and night, Gigi's silk striped top and pants combo is a smidge on the expensive side. As in, the top rings in at $350 while the pants will set you back another $268. Eeep.
Okay, so maybe we won't be splurging on Gigi's exact PJs just yet. On the bright side, however, these Victoria's Secret babies are super similar (albeit they're bubblegum pink instead of green), and will only set you back a sliver of the price at $72 for the set.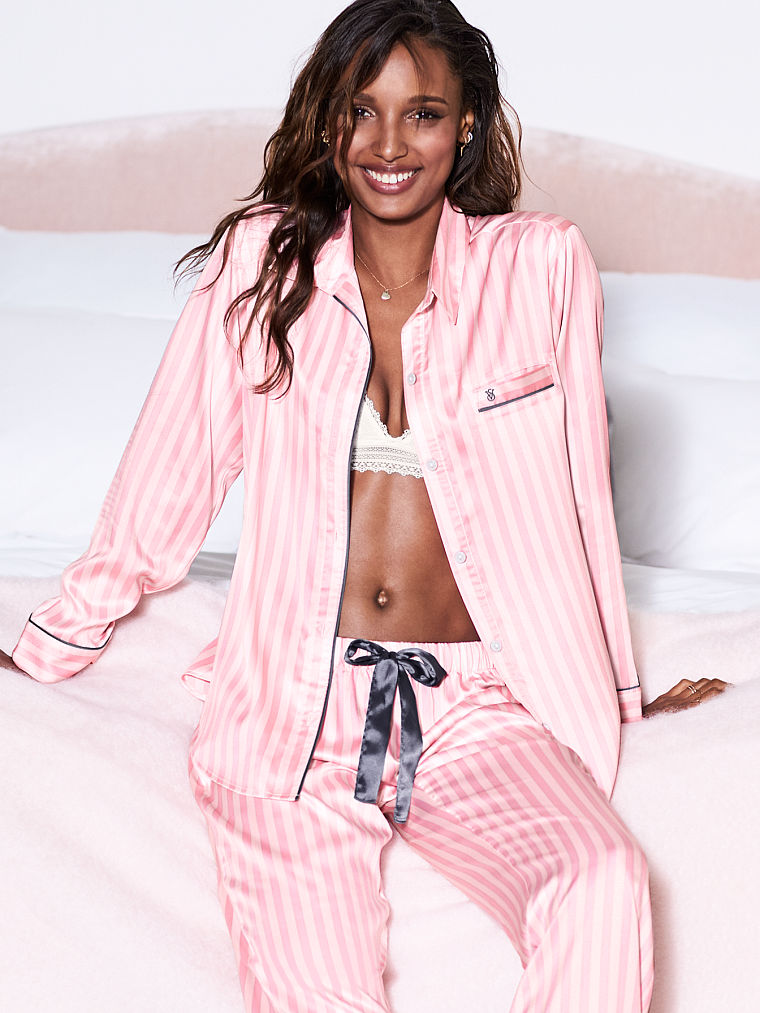 This sleek street style trend is so stunning (and comfy), we can't believe it's just now catching on. Thanks for showing us how it's done, Gigi!