Gigi Hadid lip-synced to the Backstreet Boys on "Lip Sync Battle," won life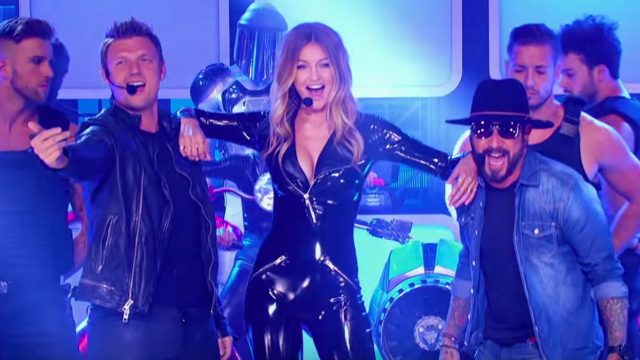 We can always count on Lip Sync Battle to provide us with endless laughs and entertainment. What started as a game that John Krasinski and Emily Blunt played at home with friends (true story) quickly became everyone's favorite segment on The Tonight Show. Before we knew it, the bit took on a life of its own as a TV show on Spike.
Every celebrity from Dwayne Johnson to Joseph Gordon-Levitt to the Broad City girls has taken a turn performing on the Lip Sync Battle stage, and every performance is crazier and more choreographed than the last. Last night, it was Gigi Hadid's turn. She faced actor Tyler Posey and sang "That's Not My Name" by The Ting Tings. But the song that really won everyone over was "Larger Than Life" by the Backstreet Boys.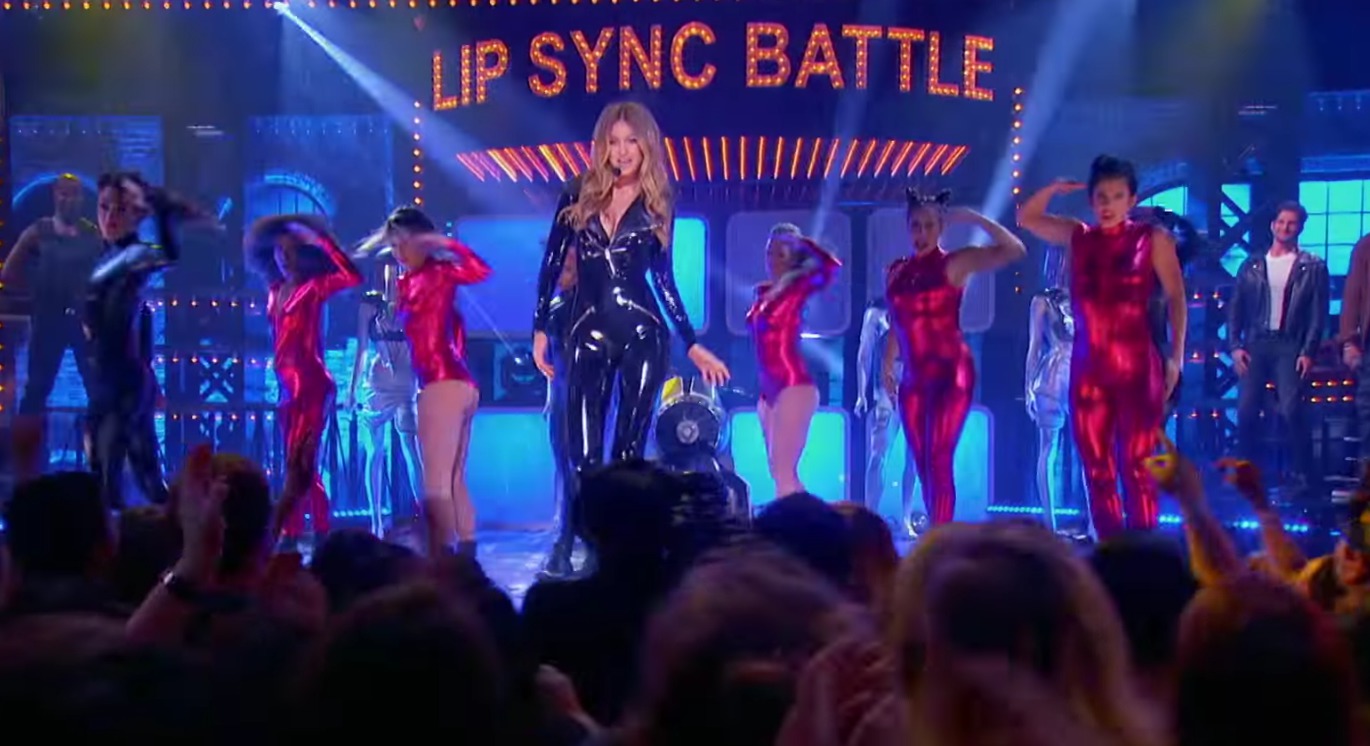 Gigi was barely two years old when the song came out in 1999, but she totally nailed the lyrics—and looked amazing in a shiny black leather cat suit in the process. For the record, Chrissy Teigen totally knew all the words too (we see you, Chrissy). If there were any doubts that Gigi would be crowned the winner of the battle, they were instantly squashed when two Backstreet Boys joined her on stage. Yup, Nick Carter and A.J. McLean surprised the audience and helped Gigi finish strong.
"It's so crazy!" Gigi said after being awarded the ginormous Lip Sync Battle champ belt. "It's so much fun. I wish I could do it a million times over and over and over again. I would come back 100 times."
Be still, our boy band-loving hearts! Prepare to fangirl out and watch her performance below—you'll be transported back to the late '90s in a snap.
https://www.youtube.com/watch?v=DQA59mRDMVA