Gigi Hadid's crazy-long coat & sweatpants ~lewk~ is our new fall uniform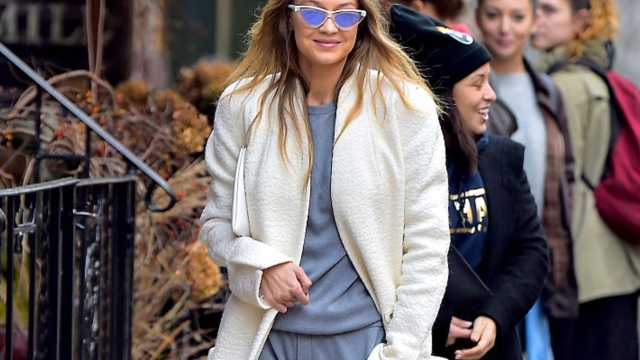 Fashion in New York and Los Angeles is pretty much night and day — NYC is more chic + dark colors, while L.A. is all about year-round yoga pants. So when Cali native Gigi Hadid wore sweatpants while getting coffee in New York this week, we weren't at all surprised by her fashion choice. (She once described what it was like growing up in Malibu by saying, "Our school was just across from Zuma Beach, and we all wore Lululemons and bathing suit tops to go to the grocery store—no makeup, no shoes" — so there you have it, folks.)
For her autumn-day outing, Gigi wore a matching gray crewneck sweatshirt and sweatpants, plus well-loved white sneakers and a super-long white coat. Topped off with mirrored cat-eye sunglasses and classic California girl waves, Gigi looked both at home in New York and West Coast chic.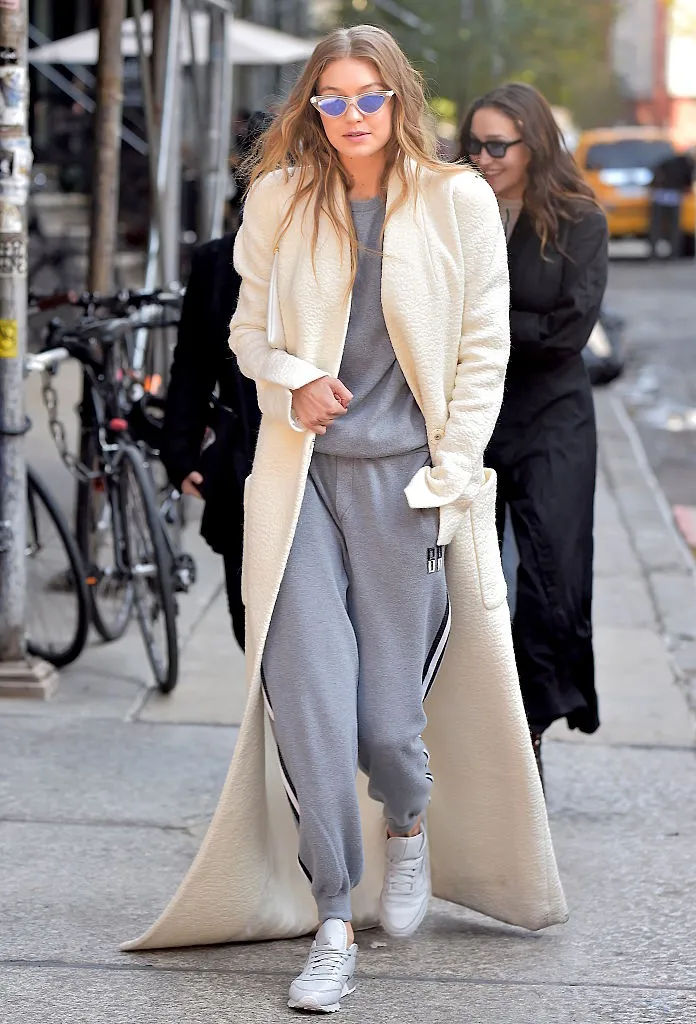 Sweatpants as high fashion? Yes, please!
Aside from her cozy AF sweatsuit, this photo has been getting attention for some, ahem, other reasons. Namely, the fact that Gigi's white coat is dragging all across the (famously filthy) streets of New York.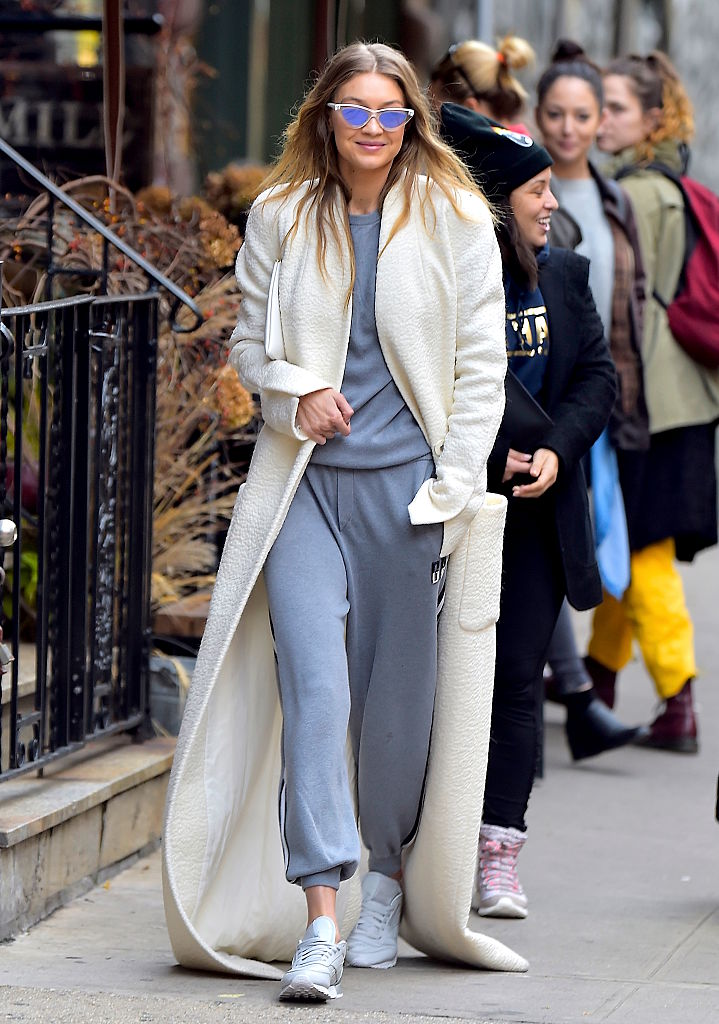 In an interview with Matt Lauer on the Today Show this morning, Lauer told the model, "Now you know from watching the show, I am a germaphobe. Look at your coat dragging in the streets of New York. Do you know what's in the streets of New York?"
Gigi was quick to explain,
"This will make you feel better. The coat came off the runway already dirty. So I got it as that piece. Then I walked across the street for coffee. I only walked across the street. That's literally the farthest I went all day yesterday on my day off."
Whether you're grossed out or not, you have to admit the sweatpants + long coat look is pretty darn fabulous. We're on your side, Gigi!