Gigi Hadid just made "race car driver chic" a thing with this outfit
When we think fashion, we don't necessarily think race car drivers, and yet none other than Gigi Hadid just made "race car driver chic" a thing. And now we're inspired to make this look happen in our own sartorial lives. Yes, really. She looks *so* edgy in this sleek outfit. TBH, we're going to go ahead and mark this down as additional proof of the magic that is Gigi Hadid's style transformation. Yet again, Gigi is killing it with her street style.
This look has some major Indy 500 vibes going on. We seriously need to talk about the combination of colors happening, here. She's rocking such a creative mix of blues, from her sunnies to her jacket to her pants.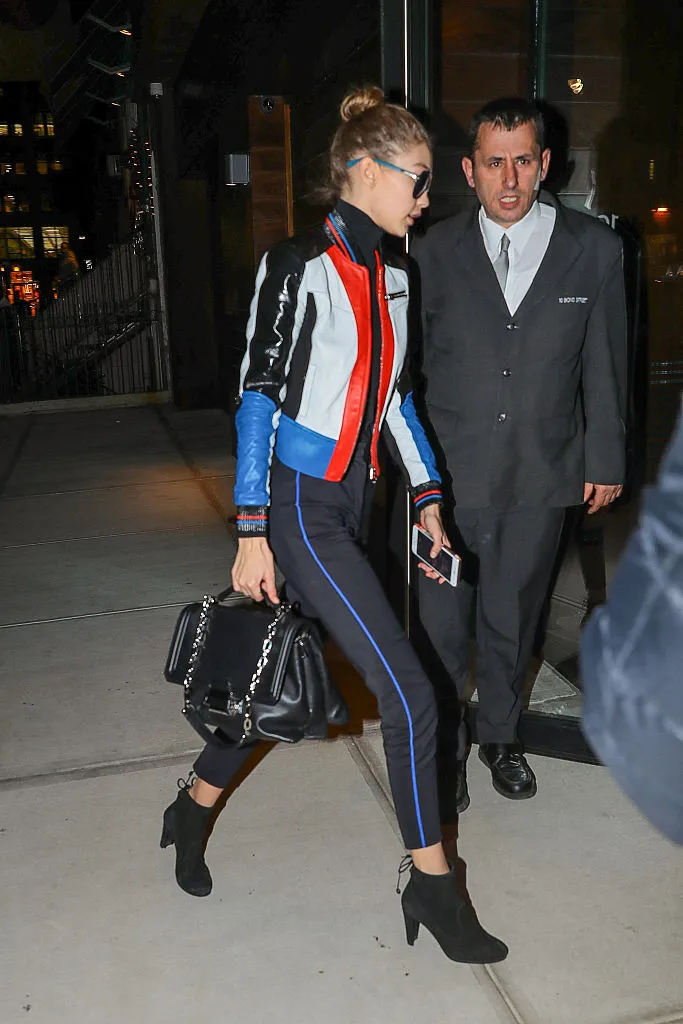 Speaking of those pants, we couldn't dig those skinny, cropped trousers more if we tried. They're definitely adding to the "race car driver chic" happening here.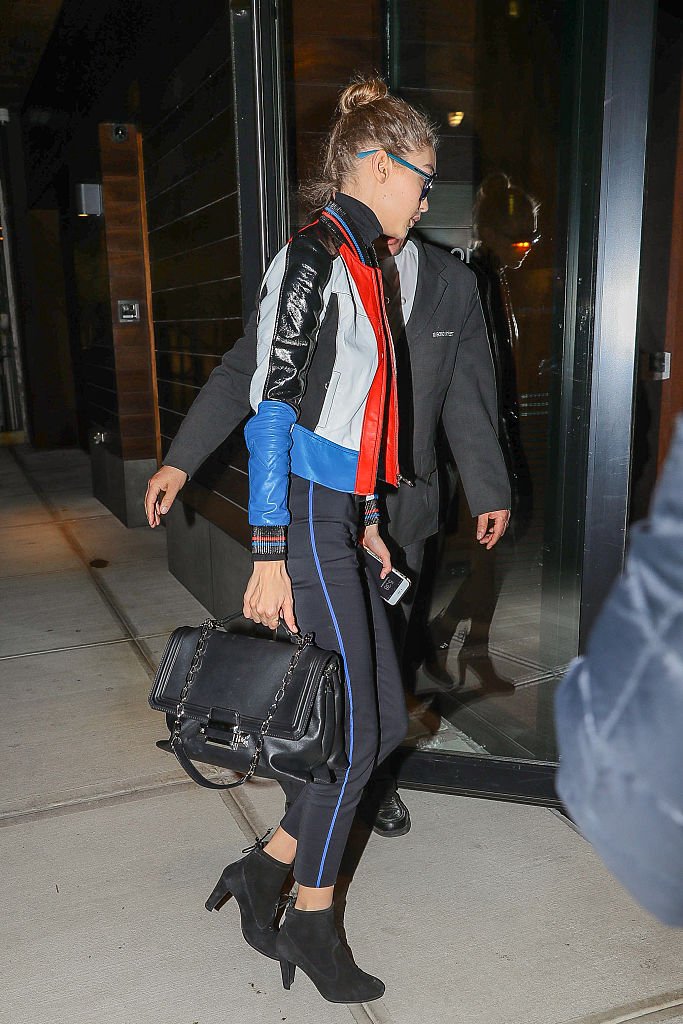 Let's take a closer look at this jacket from the back, shall we? We're loving that pop of red. She looks edgy AF!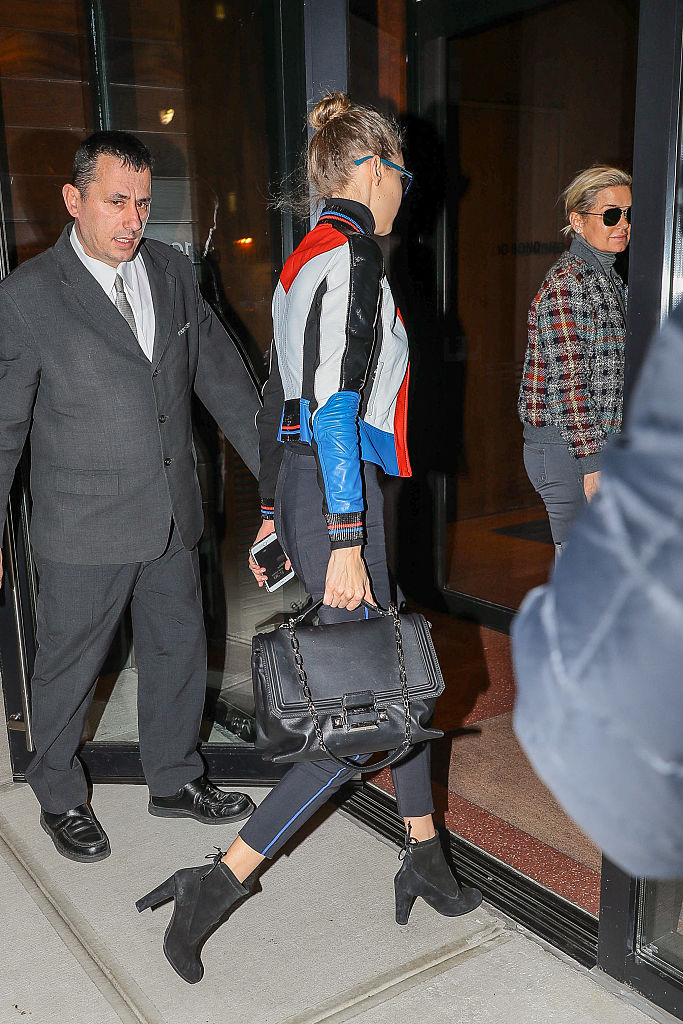 If ever there was a time to consider race car drivers as style inspo, the time is now. Heeled ankle booties, a sexy sleek pair of trousers, and a colorful leather jacket? We'll take it!