Gigi Hadid is officially making the "dragging coat" thing a trend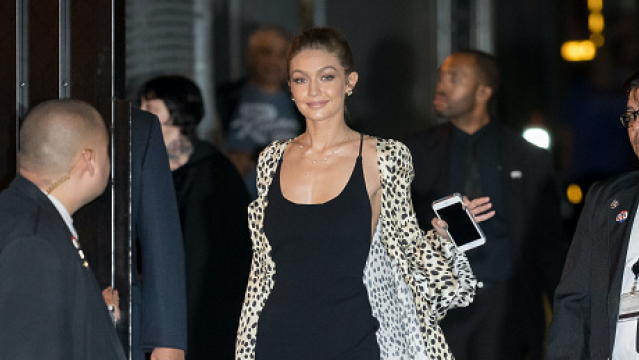 Germaphobes, you might want to look away. Model Gigi Hadid was seen dragging her coat across the streets of New York last week — to the utter horror of Today Show host Matt Lauer — and this week she was spotted once again letting her coat sweep the street behind her.
Heading to an appearance on Jimmy Kimmel Live! in Los Angeles, Gigi looked absolutely stunning in a little black dress and strappy, heeled sandals. But her leopard-print coat — fabulous as it was — dragged along behind her as she strode, smiling, perhaps oblivious to the debris she was collecting on her coattails.
Gigi, you're killing us!
Last week, after Lauer chastized Hadid for letting her coat drag — "Do you know what's in the streets of New York?" he said —Gigi explained that the white jacket was given to her dirty when it came off the runway, so would need to be cleaned anyway. But we've yet to uncover why she'd allow her gorgeous leopard coverup to sweep the streets.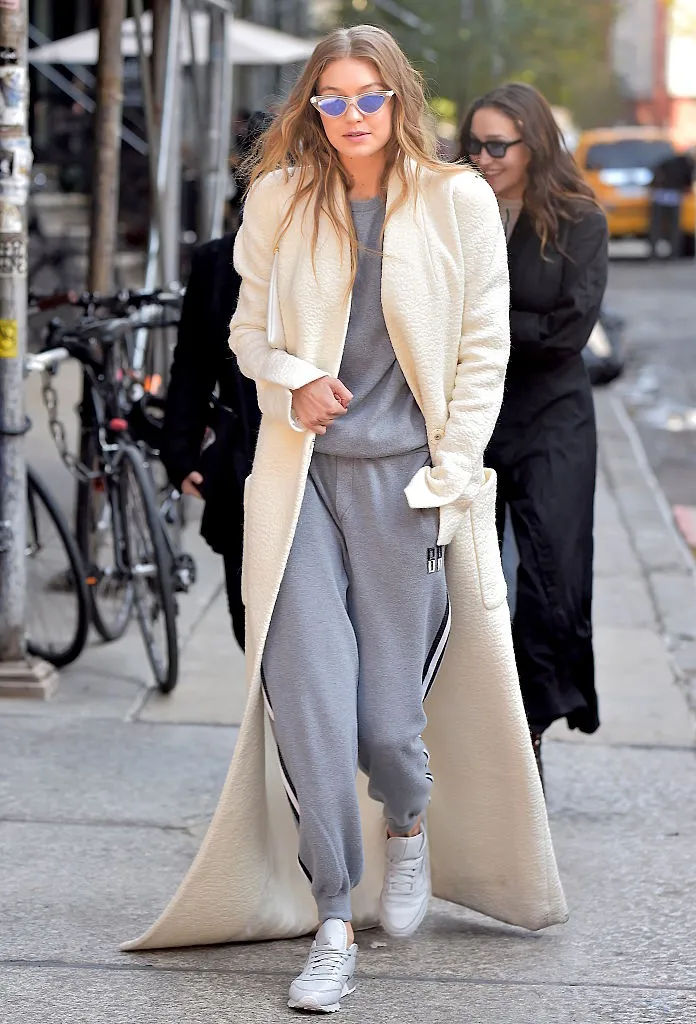 At 5'10", we can't really imagine how Gigi's coats could reach the streets (especially in heels) but perhaps she really wants to make this ~lewk~ into a trend. Are you into it? Let us know!