Gigi Hadid wore the hot pink pantsuit of our Barbie dreams, proving millennial pink is so last season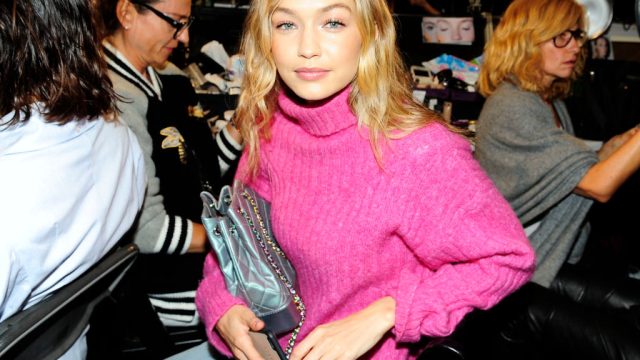 None of the Hadids is afraid to push the limits with fashion, but we're loving one recent outfit in particular. On Wednesday, Gigi Hadid wore a hot pink pantsuit to Milan Fashion Week that resembled a very fashionable Elle Woods x Hillary Clinton mash-up.
The starlet rolled up to Milan Fashion Week with a busy schedule ahead, but still managed to bring along her most fashionable outfits to wear to shows. In fact, this particular Fendi pantsuit, with its windowpane plaid print and bold pink hue, may be one of our favorite looks from Hadid yet — and not just because she's seriously channeling Tyra Banks' character from Lifesize.
https://www.instagram.com/p/BZbpaZrFMy2
This isn't the first time Hadid has shown her enthusiasm for pink attire. In recent months, she's been spotted wearing the color while running errands, and even sported the hue on her birthday. On Instagram, she and beau Zayn Malik posed holding a cake to celebrate her big day, and in it, Hadid is pictured wearing a very ladylike blush-colored blazer.
This summer, however, Hadid has been moving away from the classic millennial pink we've all been so partial to. Whether or not that trend is out is hashtag TBD, but we have taken note of Hadid's new habit of wearing deeper shades of the ultra-femme color as of late.
Below, we rounded up a few of Hadid's girly outfits (and hair styles). As you scroll, take note of just how Barbie-like this Hadid gal has become in real life. We're pretty much obsessed.
https://www.instagram.com/p/BV4tEljg5Y4
https://www.instagram.com/p/BWAloyGgWJn
When revisiting Hadid's latest looks, we also came across this hot pink number she wore while out in New York City earlier this month. Maybe a test-run for her soon-to-be pantsuit moment in Milan? Either way, the girl looks great.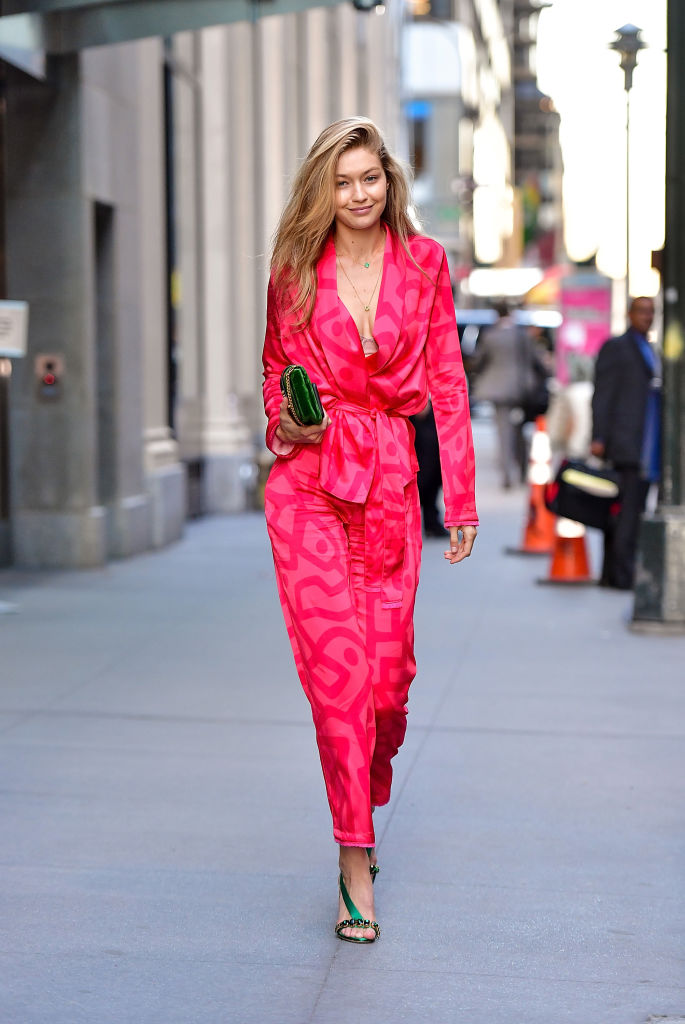 While Hadid may be known as a sports enthusiast and a tomboy, it's clear she's not afraid to show her feminine side. Kudos to Gigi for bringing pink back in a big way.