Gigi Hadid's cub scout costume is so adorbs we're stealing her idea for next year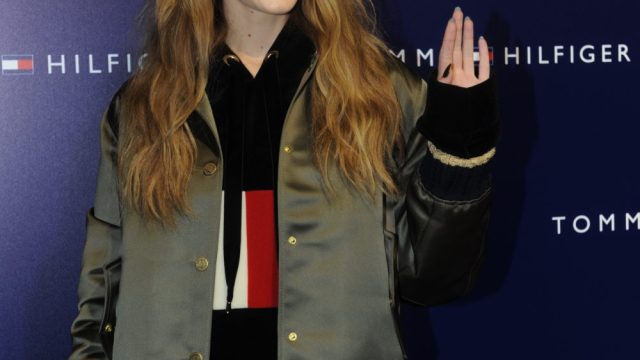 Even though everybody can't stop talking about Taylor Swift's borrowed Deadpool costume from Ryan Reynolds, we think it's only fair to shout out her bestie Gigi Hadid for her adorable Cub Scout costume. For those of us sick to death of freezing our butts off on Halloween in order to look "sexy" in our costumes, Taylor and Gigi's Halloween party is a total breath of fresh air.
Gigi and Taylor are always the living, breathing definition of #friendshipgoals, but their Halloween looks proved that they're also the definition of #Halloweengoals if such a thing exists. For Taylor's party, Gigi put her own spin on the traditional Cub Scout uniform, and she looked flawless from head to toe, while also being totally cozy and warm in chilly NYC.
Everything about the look is perfect, but we're particularly obsessed with her chic green suede pants and chambray top. Gigi accessorized with a plaid bandana, a brown cowboy hat, a black belt, sunglasses, and the always necessary Cub Scout patches… including one that says "GIGI," obvs. She also somehow managed to make suspenders look totally cute, which we didn't even know was possible (thanks, girl!). Gigi put her hair into adorable wavy pigtails, and she's giving us serious Jessie from Toy Story vibes.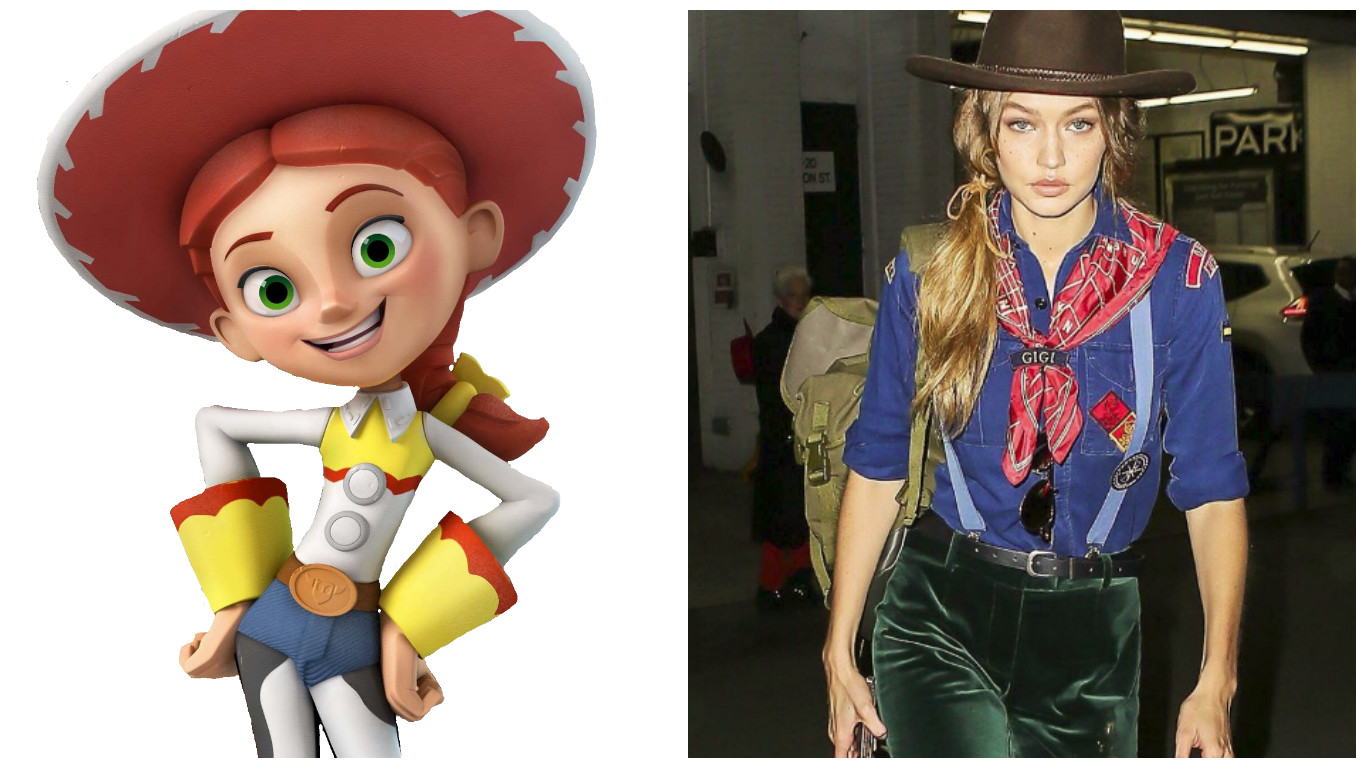 This costume is not only so cute and comfortable, it would actually be totally easy to pull off with items you've already got in your closet. As long as you've got high-waisted pants and a chambray button down, you can easily snag a cowboy hat, bandana, and a pair of suspenders from a thrift shop or… you know, from your dad, who's likely got these items somewhere in his closet.
Gigi, we're totally stealing this costume idea for next year. On our honor, we will try to look as cute as you.