These 10 gifts are meant for the friend who's bogged down by Mercury Retrograde
Come on guys, you know us. We hate to be the bearer of bad news. But it's our obligation to let you know when life might get a little whacky. And it's about to. On December 19th, Mercury will once again be heading into retrograde. If you're super sensitive to astrological mishaps, then you might be starting to feel the retroshade effects already (which began December 2nd). For that, we're truly sorry, but there's nothing we can do.
Actually, there is something we can do. We can provide you with a list of gifts to give yourself or that special someone who struggles to "keep calm and carry on" through the retrogrades.
Happy shopping, cosmic enthusiasts!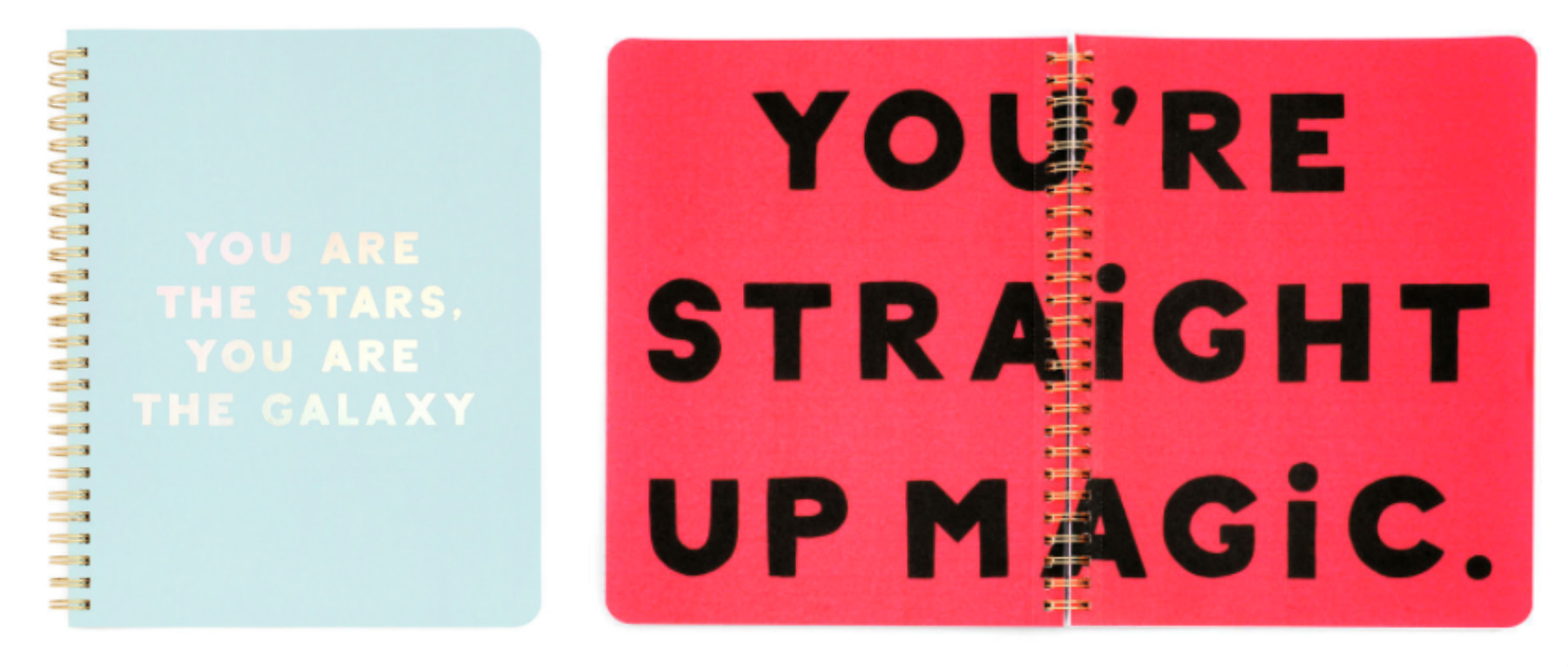 With a cover appropriate for one who lives their life by the stars, this notebook will keep your friend's life in order. Whether she's just writing to-do lists, or keeping track of all the weird stuff the retrograde is throwing at her, this notebook can make her feel more prepared.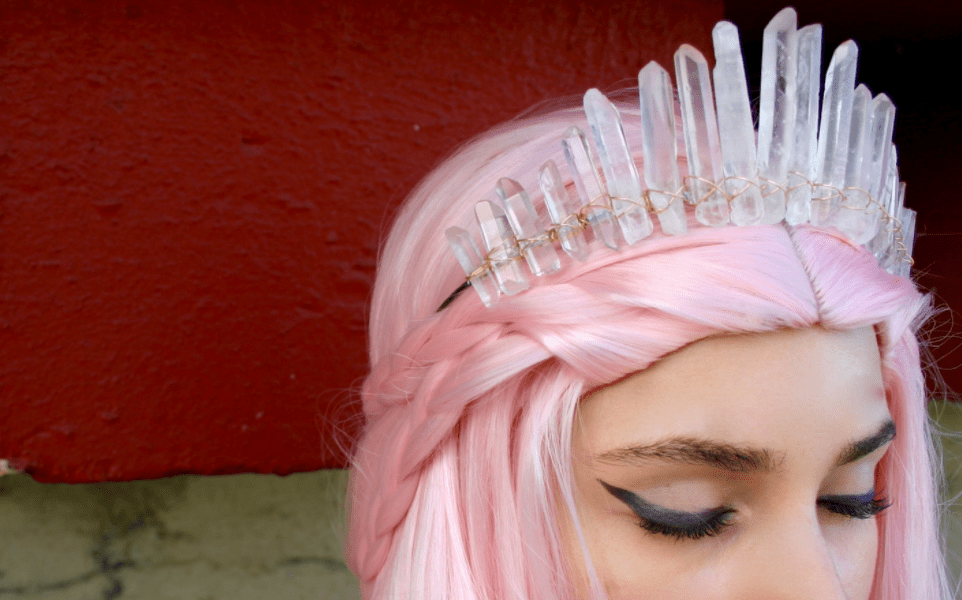 Give your BFF the ability to take control over her life back from Mercury Retrograde! This ~ gorgeous ~ mermaid crown from JUDYandMADELEINE on Etsy will help your friend feel like the fierce queen she is. More importantly, the clear quartz will help her better organize her thoughts and clear up any intentions she's putting into the world.
Show Mercury who's boss with this beautiful glass pendant necklace from Out Of Space Jewelry on Etsy. Mercury wants to mess with you? Fat chance when you're the one who has the little guy hanging around your neck. This gift will honestly just make your friend feel like she has the upper hand in this human to planet relationship, which might be just enough to lessen the torment of the retrograde.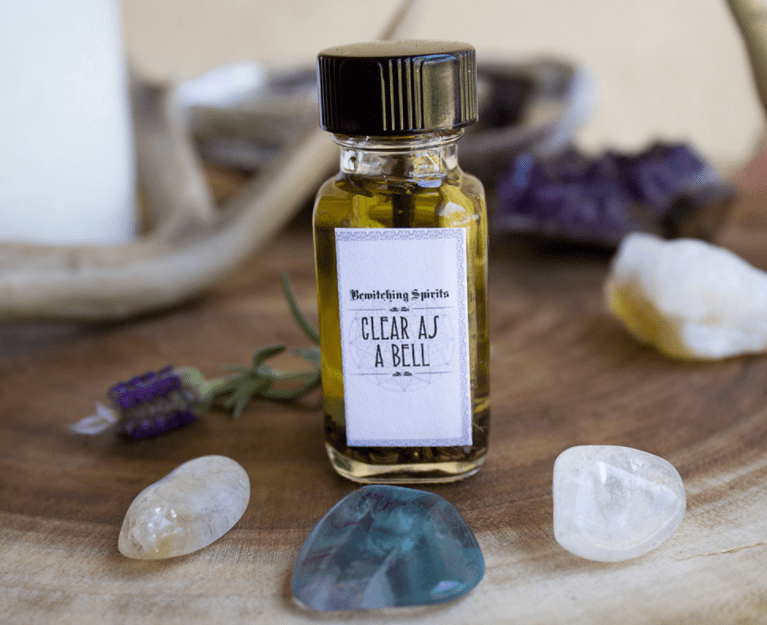 "Eucalyptus, lavender, peppermint, pine and rosemary mix together with lemon and bergamot to make a slightly sweet and citrus astringent scent to clear the fog from the mind and help make decisions." This little bottle of clarity is made by Bewitching Spirits and will help those who are befuddled, get through the retrograde with ease. The oils are diluted with jojoba oil and charged with fluorite, clear quartz, citrine, and other clarifying stones and herbs.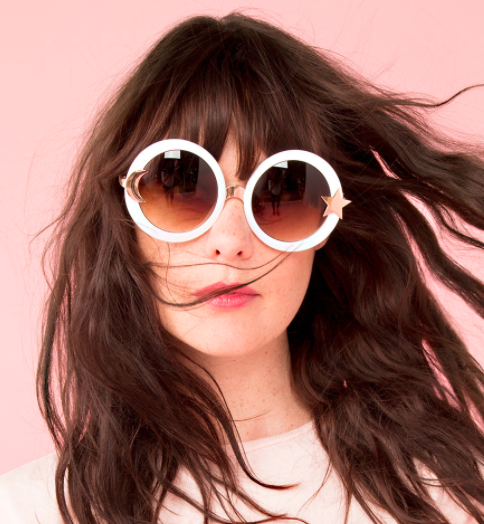 These babies are perfect for hiding your tired eyes after a restless night spent worrying about all the things that are going wrong during the retrograde. Available in pink or white, these Moon and Star Sunnies from ban.do are perfect for any cosmically oriented fashionista and will give her the confidence to power through the retrograde tunnel to the light at the end.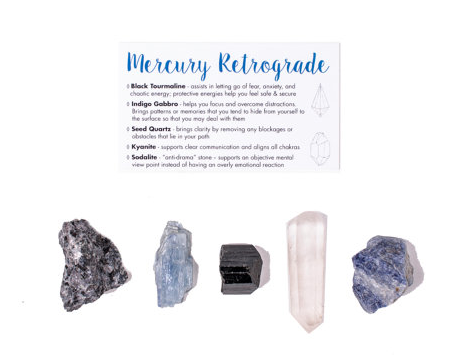 Love By Luna Co. on Etsy has got you covered when it comes to buying something for your crystal-obsessed friend. This Mercury Retrograde set includes black tourmaline, indigo gabbro, seed quartz, kyanite, and sodalite, all aimed to "aid your communication, mental clarity, and focus while drawing in protective energies," according to Love By Luna's description. We feel relieved already! You can read more about what each crystal can do for you on Love By Luna's Etsy page.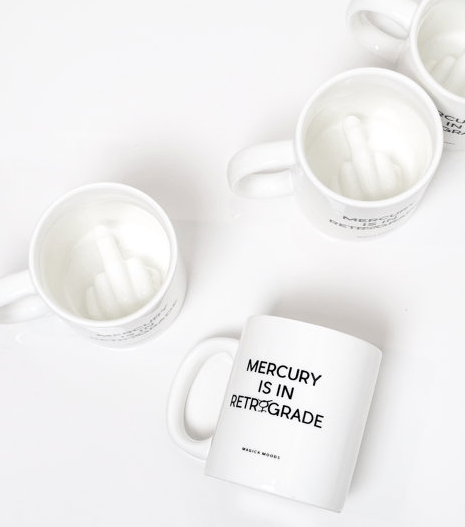 The retrograde can make waking up in the morning even harder to do. To explain your mood without having to say a word, there's the Mercury Mood Mug from MagickMoods on Etsy. Equipped with a ceramic middle finger on the inside, this mug will make your morning coffee chug do the explaining for you. "Can you handle all this paperwork today?" your boss asks. Take a long swig from this mug and you'll have him/her slowly backing out of your office in no time.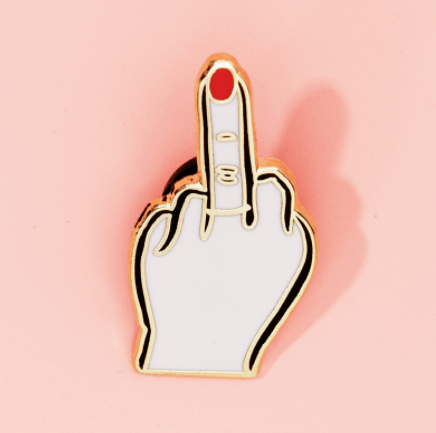 Along the same vein as the Mercury Mood Mug, this little enamel pin from ban.do can tell people (or life in general) to "you know what" before they even get close to messing with you or your friend. Show the world — in the cutest way possible — you are in no mood to deal with the ish it throws at you.
You know this list wouldn't be complete without a candle. These Mercury Soy Candles from ALOHAELIXIR on Etsy are made for setting intention by using the energy from the planet of communication. "Have a breakthrough, not a breakdown," ALOHAELIXIR writes in their Etsy description. The company also writes that this candle is ideal to use during Mercury Retrograde "to subdue the negative impact on communication, electronics, and animals." Thank god. Sign us up.
Finally, show your friend that you care about her well being by gifting her a personalized cuff bracelet. Roth Jewelry on Etsy lets you customize your own bangle with a personal message. "Just Breathe" is great for something struggling through retrograde, but get creative! These bracelets are made from skin-friendly and adjustable aluminum that won't tarnish with wear.
We hope we got your gift-giving gears turning. Once the retrograde hits, communication will suffer so it's best to get going on these Mercury Retrograde-related gifts sooner than later. And don't fret — it will all be over on December 31st, just in time for the New Year.
We can get through this together everyone! We've done it before and we can do it again!