9 gifts for cheese lovers that'll make them feel extremely fancy
We'll be the first to admit that we're straight up obsessed with cheese. From the best cheeses in the world to the cheapest, we're really not picky. But when we want to step up our cheese game, we seek out nothing but the most elegant cheese accessories. And these gifts for cheese lovers are just some of our faves!
Whether you need to find the perfect present for your cheese-obsessed friends, or need to deck out your holiday party, these gifts for cheese lovers have you covered. Just grab a sleek cheese board, a couple of unique utensils, and some gorgeous platters, and you'll totally wow your guests!
1. This hand-cut and food-safe chiseled 10″ x 12″ slate cheese board and serving utensils ($40)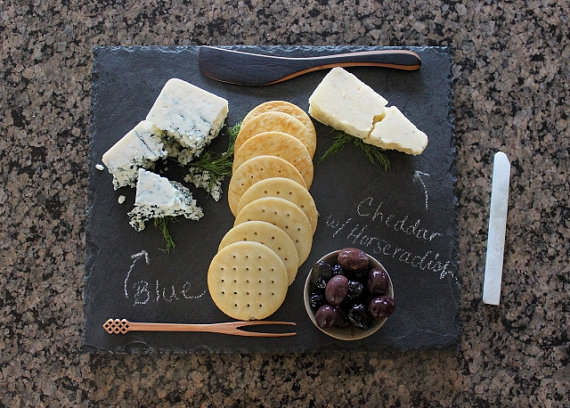 2. This extra large oval serving platter ($138)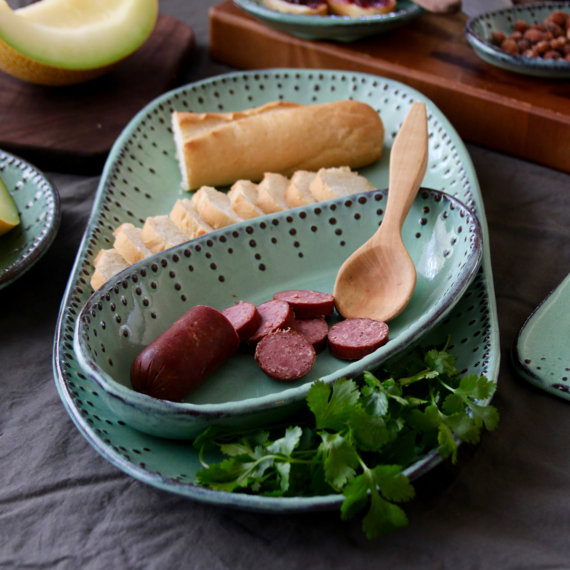 3. This set of 3 personalized bamboo wood cutting bread cheese serving tray board with tools ($107)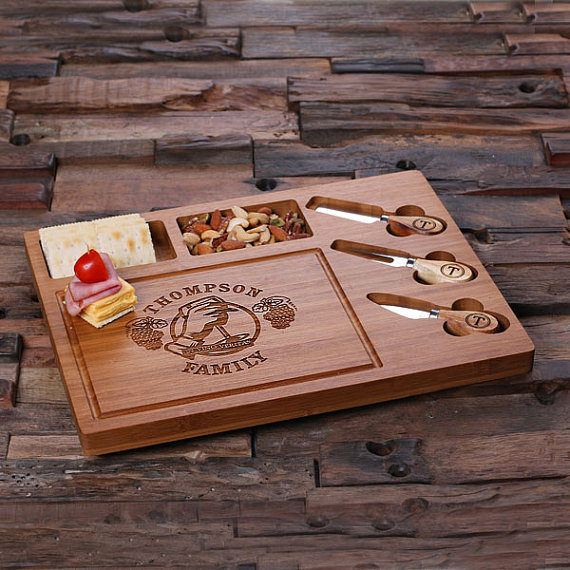 4. This cutting board and cheese knives set ($55)
5. These hand-stamped vintage, antique, rustic cheese forks ($38)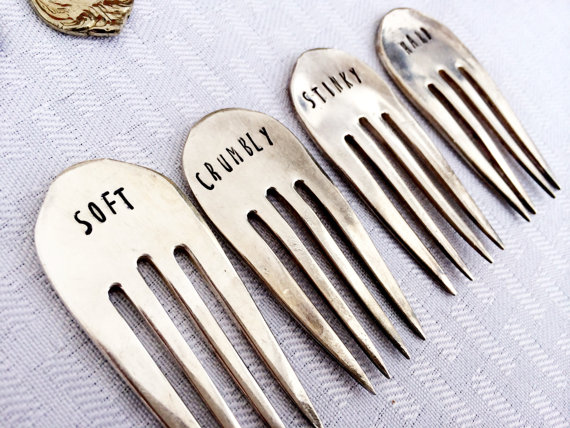 6. This cheese board with a stainless steel wire cutter ($50)
7. This retro cherry red cheese slicer ($14)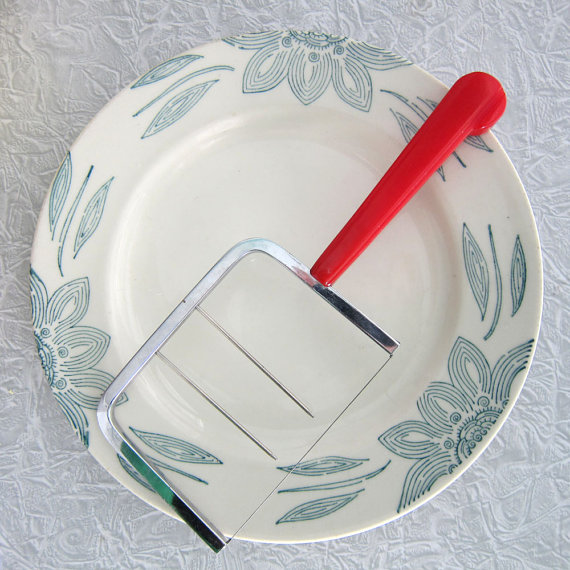 8. These markers made with vintage silver plated flatware ($38)
9. And this cheese alphabet print ($22)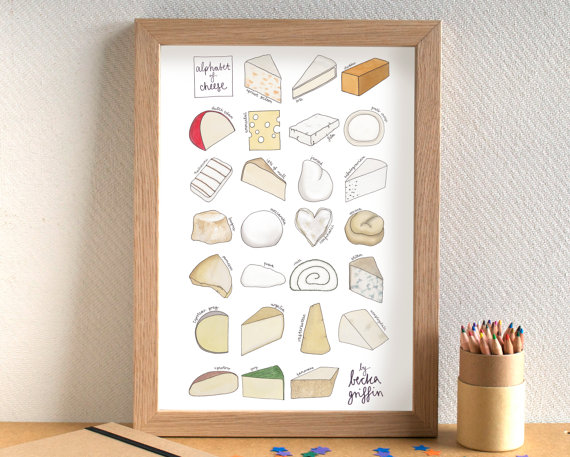 We hope you dig these as much as we do! Happy shopping, cheese-lovers!