10 gifts every "Hocus Pocus" fangirl needs in their life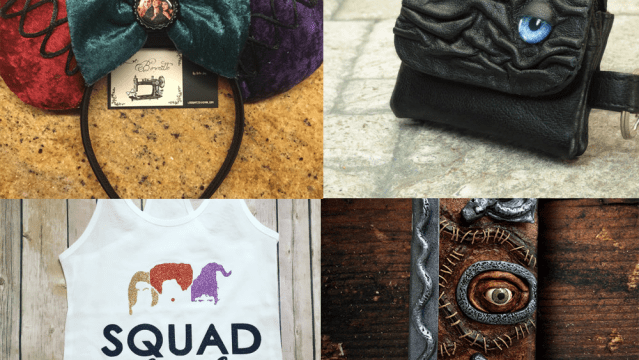 It's October, which means Halloween, which means we've been watching our fave Halloween movie Hocus Pocus on loop for the entire month. But we're not the only ones who love the season. If you or someone you know is as much of a Hocus Pocus fangirl as we are, then we have some totally fabulous Hocus Pocus-themed gifts that you need right now.
1. This Winifred mug that will totally speak to you in the morning.
"Oh look, another glorious morning. Makes me sick!"
We know just how Winifred feels in the mornings, especially on Mondays. You can find this fabulous mug on Etsy from $13.95-$16.95, depending on size.
2. This book-themed phone case, because in the modern era, we use digital spells.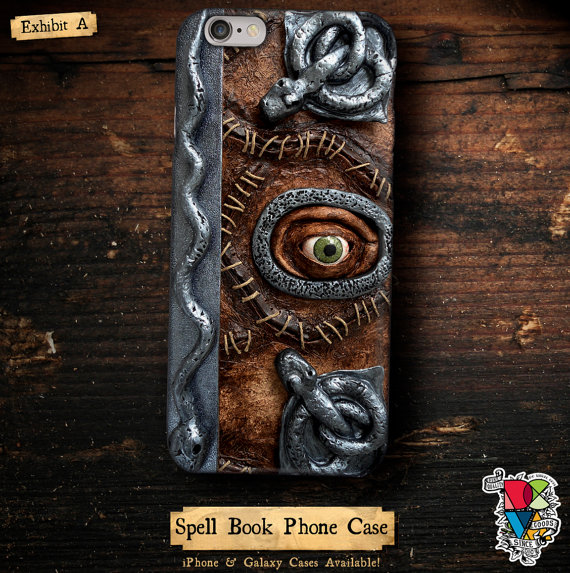 Now your spooky phone can hold up to 16 or more GB of spells to make you young and beautiful forever! You can pick one up on Etsy for $20.00.
3. These Hocus Pocus inspired Mickey ears, for when you visit Disneyland at Halloween Time.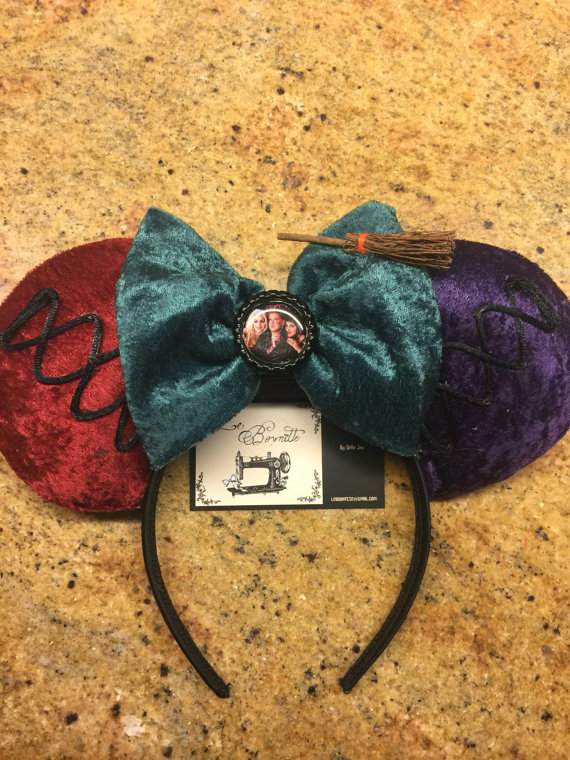 Customized Mickey ears are all the rage right now, so you should totally show off your love of all things spooky! You can pick them up on Etsy for $25.00.
4. These coasters that are perfect for resting your potion on in between sips.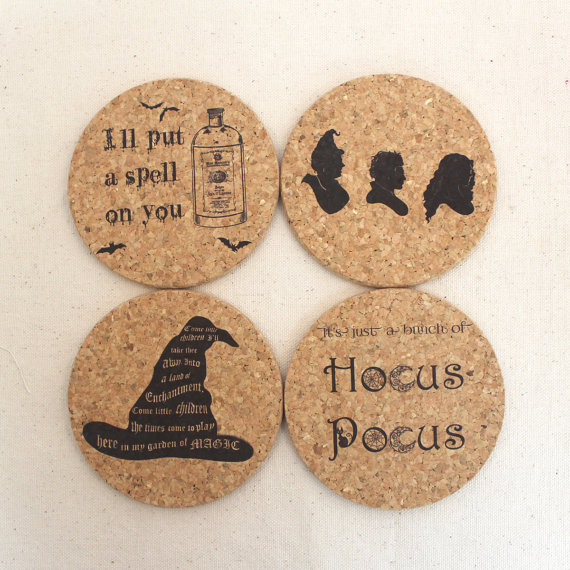 We love the rustic, wine cork feel of these coasters, and they've got a couple more of our favorite witchy lines. Get them at Etsy for only $8.75.
5. This Black Flame Candle, of course!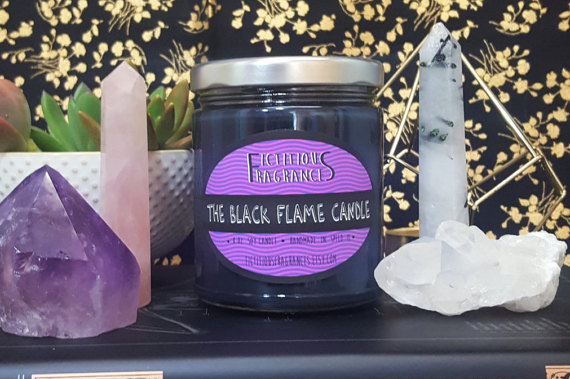 You can tempt a virgin to light it after you pick it up at Etsy for $13.00.
6. This spellbinding t-shirt that lets everyone know whose side you're on.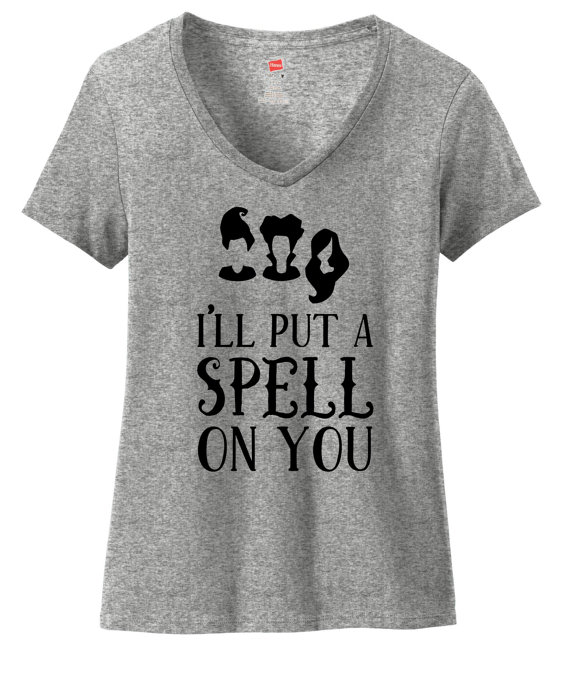 You can dance until you die in style with this classy v-neck. We love the Sanderson Sisters silhouette detail. You can find this shirt on Etsy for only $25.00.
7. This tote, for when you're feeling like the SJP of witches.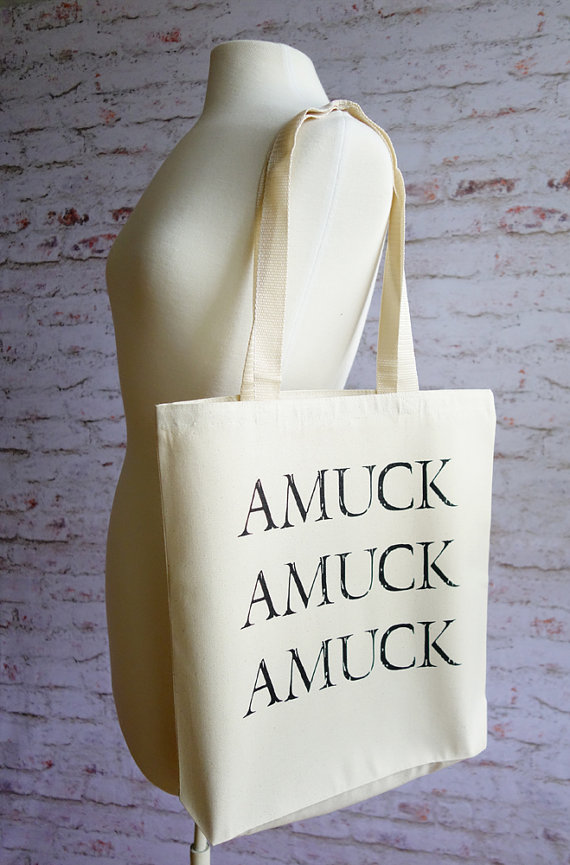 You can find this tote that is totally running amok on Etsy for $20.00 (or $25.00 with a zipper).
8. This fabulous pillow with words from Winifred's spell that might accidentally turn your guests into cats.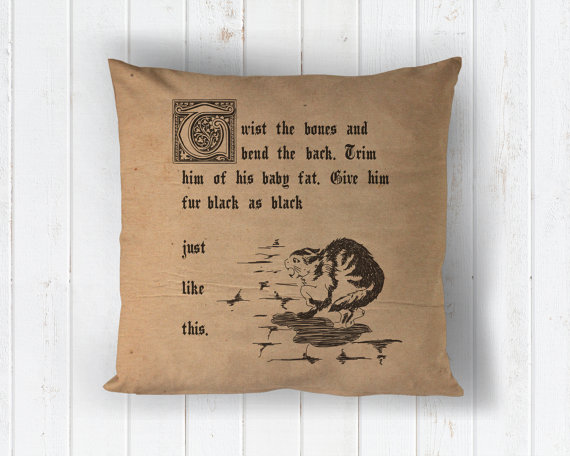 The vintage design totally fits in with the design of Winifred's book, and we love that. You can pick one up on Etsy for $35.00.
9. This Book-inspired coin purse that will totally keep on eye on your money for you.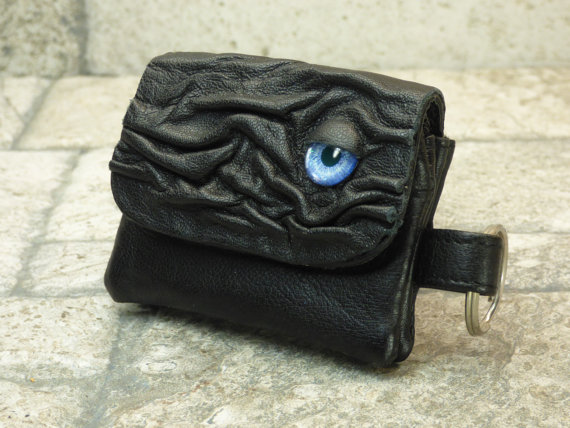 This totally creepy coin purse would be a perfect spooky accessory for October. You can pick one up on Etsy for $20.00.
10. And finally, this chic and perfectly punny tank.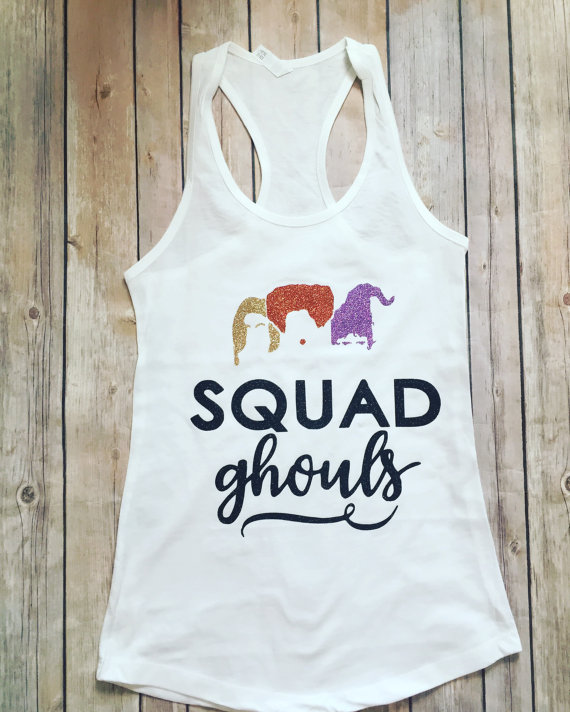 Who wouldn't want to ride or die with the Sanderson Sisters? Let the whole world know the kind of ladies you hang with by getting this fabulous tee from Etsy for $22.00.
Whew, that's a lot of awesome options. Sometimes we don't even remember where we got our Hocus Pocus love in the first place.
Oh, now it all makes sense!