13 gifts you can buy your boo if they are Halloween obsessed (all under $20!)
Halloween is right around the corner. We repeat: Halloween is right around the corner. Time to wear your witchiest, spookiest, creepiest looks, and stock up on candles and candy. It's the season for everything spooky! For those of us who are Halloween obsessed, this time of year is like seeing the light at the end of a tunnel; we're so close, we're nearly there.
We want to bask in the glory of the holiday in every way we can, and sometimes, that means a new treat. If you've been looking to get your boo thing a little treat to celebrate the season, then look no further. These 13 spooky picks will help you celebrate hard, and since they're under $20, you know they won't break the bank.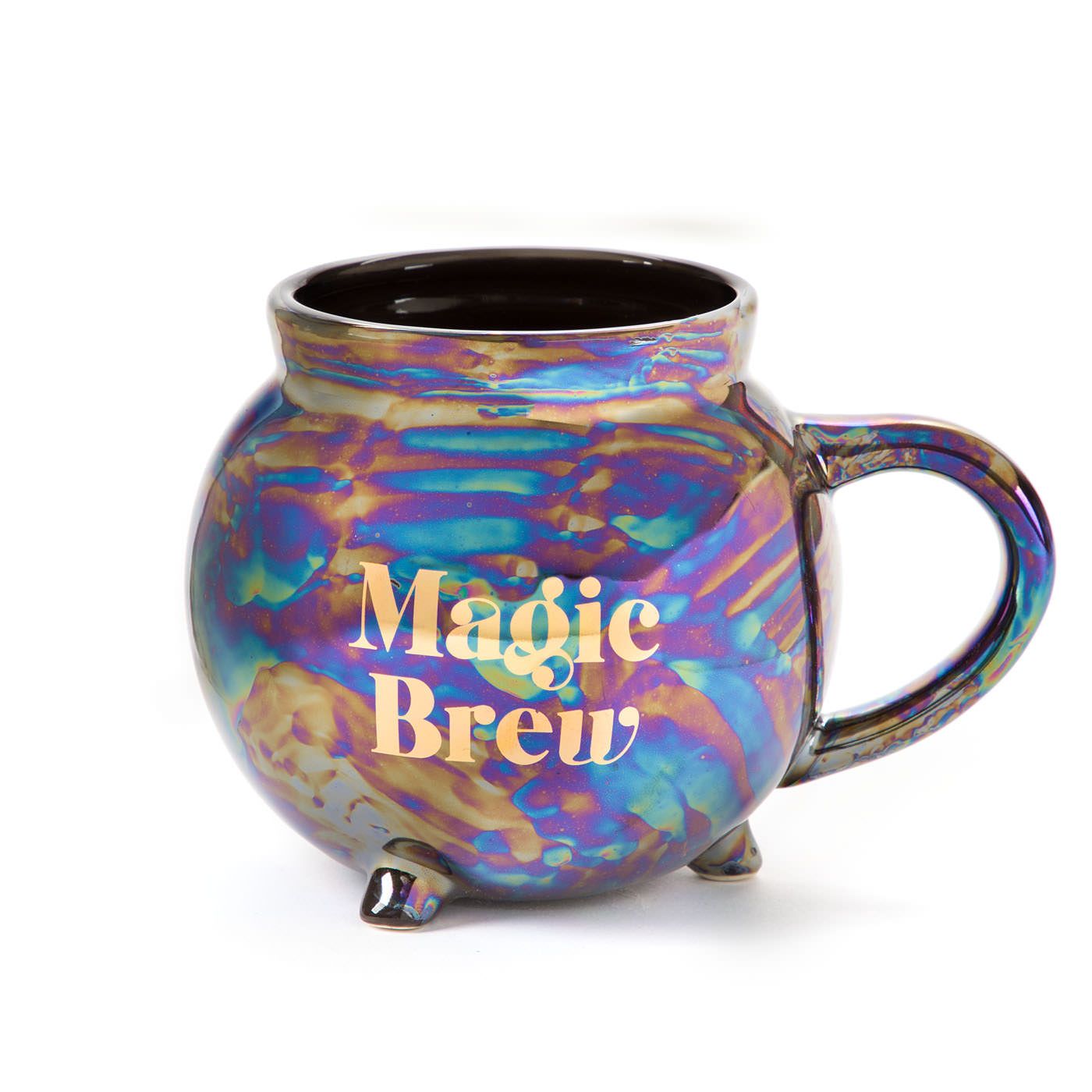 Imagine this: You're waking up on a crisp October morning. The air is chilly, and it smells like fallen leaves. You're sitting on your porch, sipping from your new magic brew cup. And your coffee? Well, it's not just coffee. It's special coffee — because it came from this mug. Even Instagram will appreciate this beauty!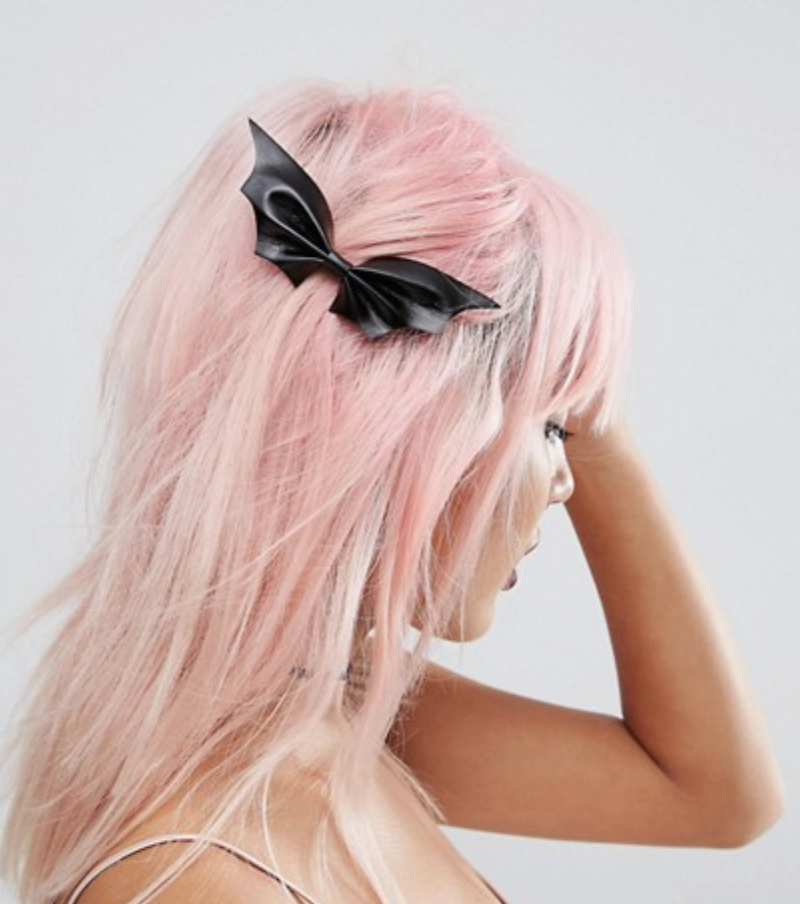 Honestly, do we really need an excuse to wear all the cute Halloween hair accessories? We think this one could carry through the rest of the year perfectly. Pair it with leather pants or a skirt, and some red lipstick, for a truly batty effect.
If you've been looking to dip your toes into Witchcraft 101 without getting too crunchy or woo-woo, then this book is for you. Packed with plenty of magick, including spells you can cast by yourself or with your BFFs, this book is for the basic witch in us all.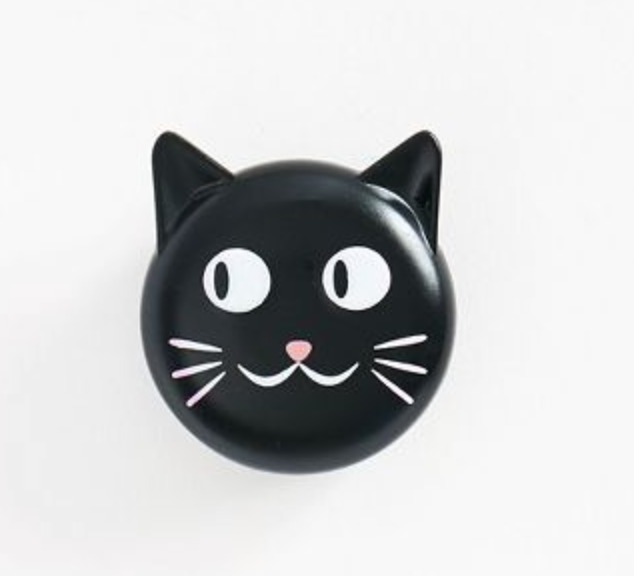 Where does lip balm go?! Whenever we need it, it's nowhere in sight. Thankfully for us, that means we have an excuse to get this cute black cat one from ASOS. We can use this baby year-round, no bad luck necessary.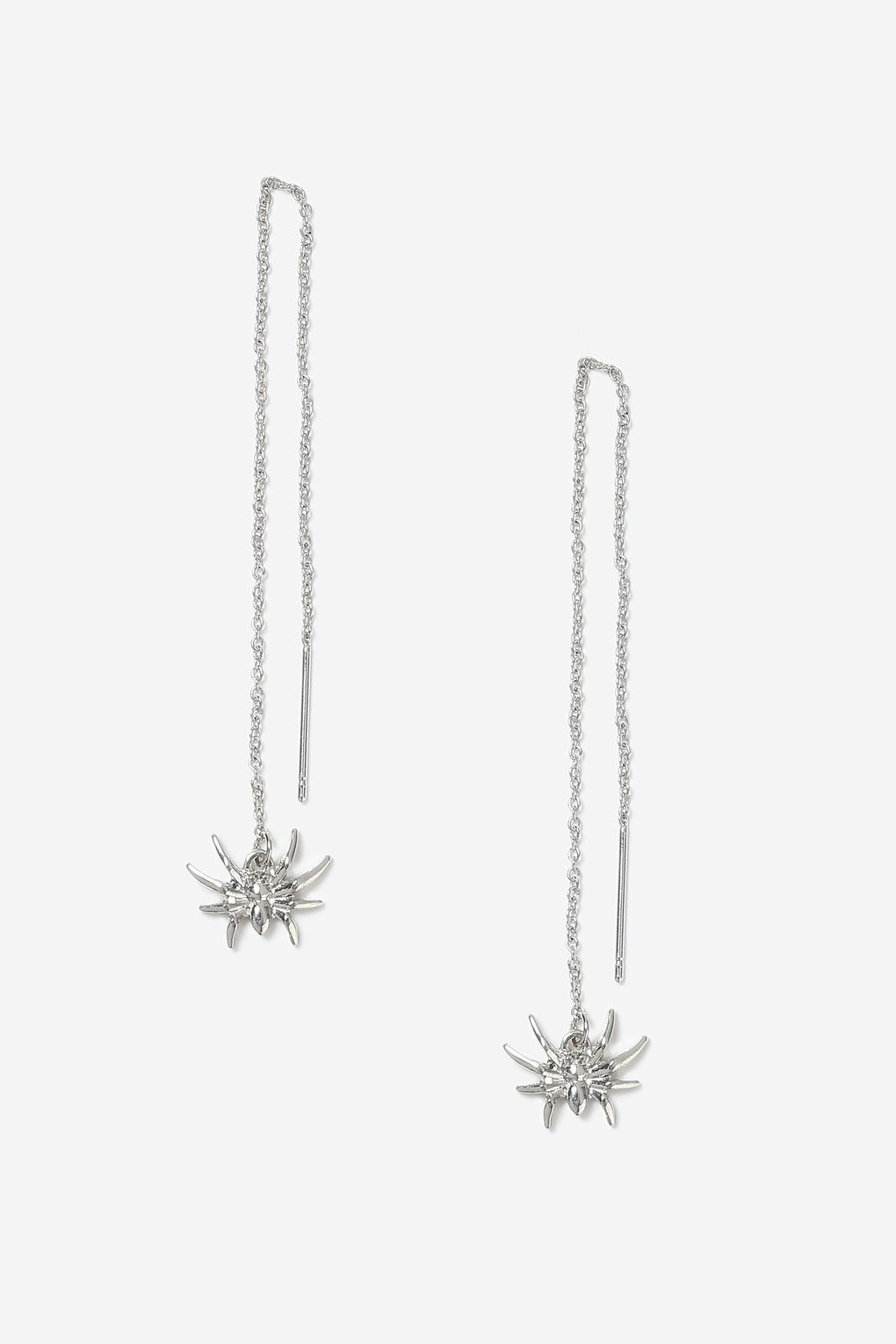 At first glance, these delicate earrings look like suns or stars. But once you take a closer peep, you see these unassuming earrings are actually creepy, crawly spiders! We love the interesting shape of these babes, and can't wait to wear them way past Halloween season.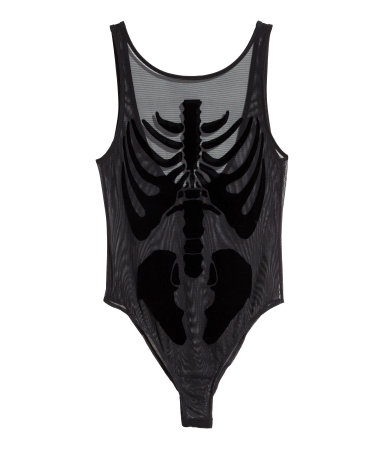 Whether you're wearing this bodysuit as a costume or as another piece of your wardrobe, you'll look picture-perfect for the afterlife. We love this velvet and mesh piece as a costume alternative, and as a lazy day alternative as well. Pair with black jeans and black lipstick for some real ghoulish vibes.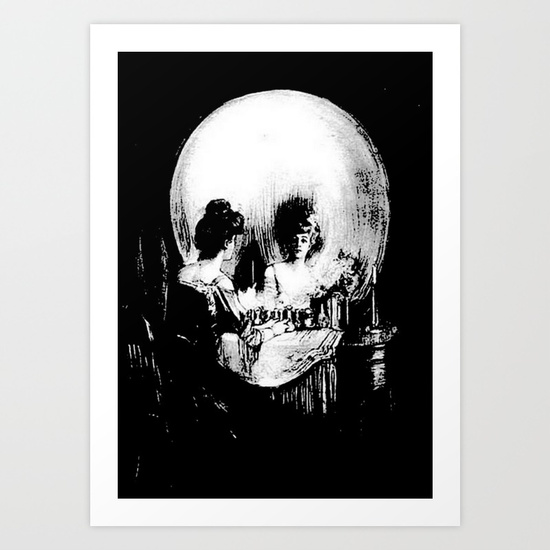 Because we all need a little art to light up our lives. We're fans of this trippy and macabre print that we plan on hanging in every room of our home. Just kidding — but really, we need this ASAP.
Want to give your room some extra va-va-voom with as little effort as possible? Then this is for you. Surprise your beloved or your roomie with this and watch them fawn over the way the glass skull breaks up the light of the candle. So spooky, so chic.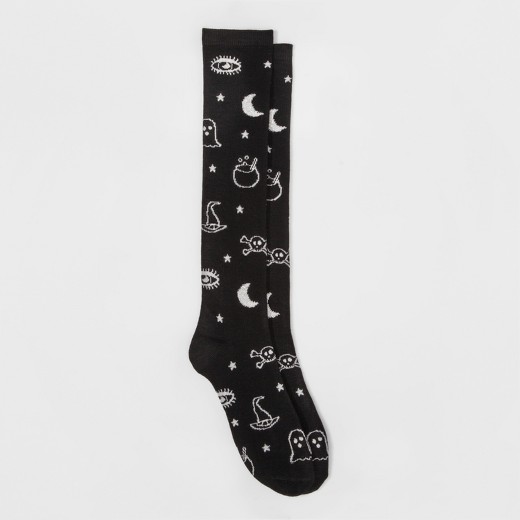 We're not going to deny that we wear our Halloween socks year-round. It's part of the way we keep the Halloween spirit alive. Personally, we're fans of all of Target's Halloween socks and hosiery, but these ones take the cake. With witch hats, moons, and spooky ghosts, these have a little of everything and then some.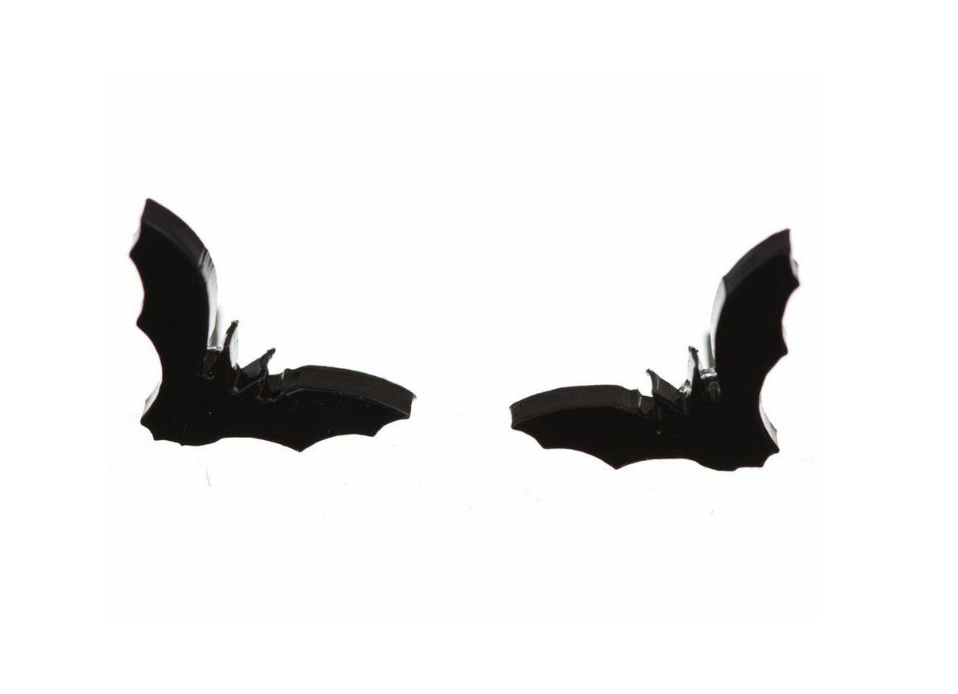 We're all a bit spooky on the inside, but what better way to show this than these sweet little earrings? Subtle enough to be worn on their own or with a costume, these studs have just the right amount of creepy in them. We want pairs in every color.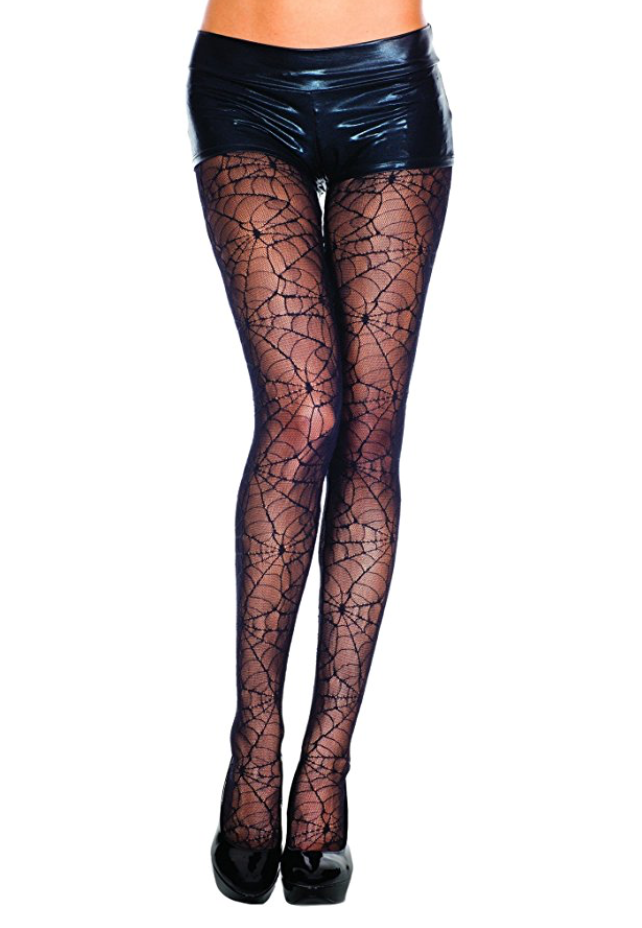 Tights can make or break an outfit, and we have our eyes on these bewitching ones with webs. Pair them with a Morticia Addams-inspired dress to really make heads turn, or them wear with a skater skirt and vintage tee to inject your everyday look with some Halloween thrill.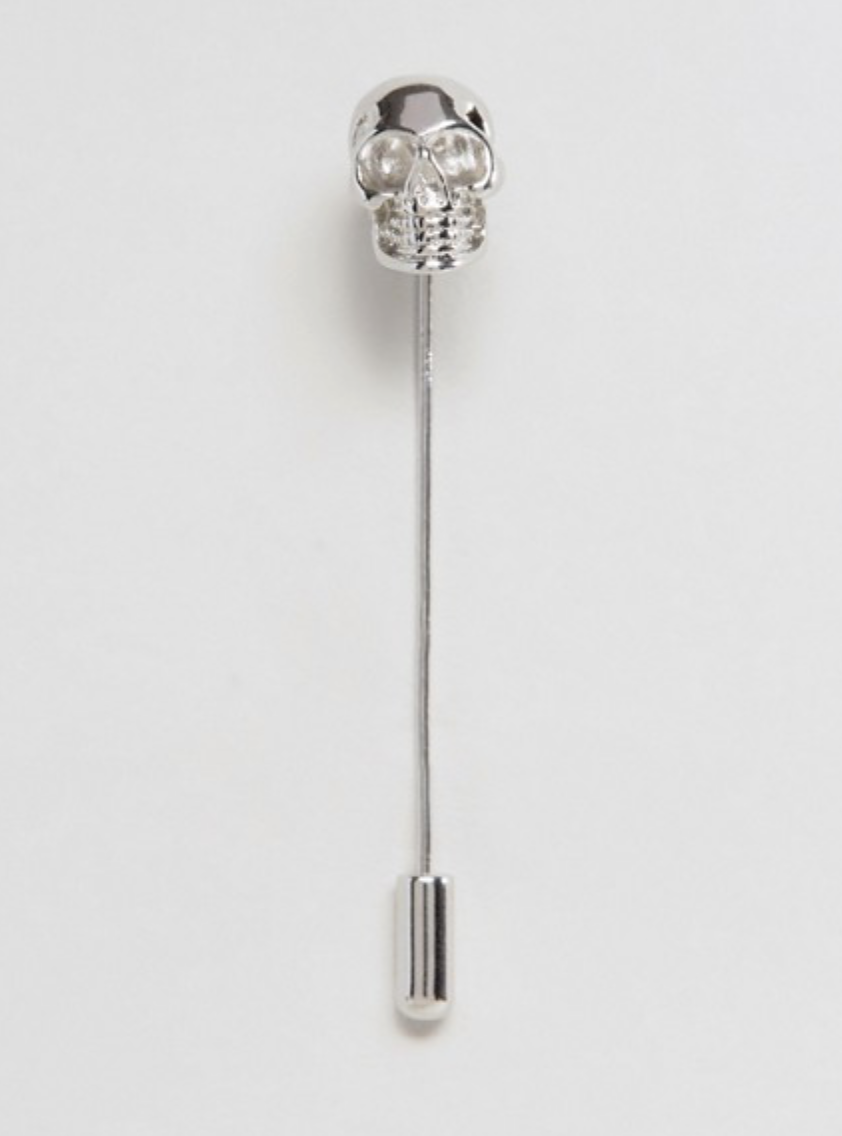 If you've ever been bored by your lapel, than this pin is for you. If you're looking to dress up a suit or blazer, or even a collared shirt, then this feisty pin is here to add some Halloween flair to your look. Finish it off with some skull cuff links or rings and you'll be the scariest around.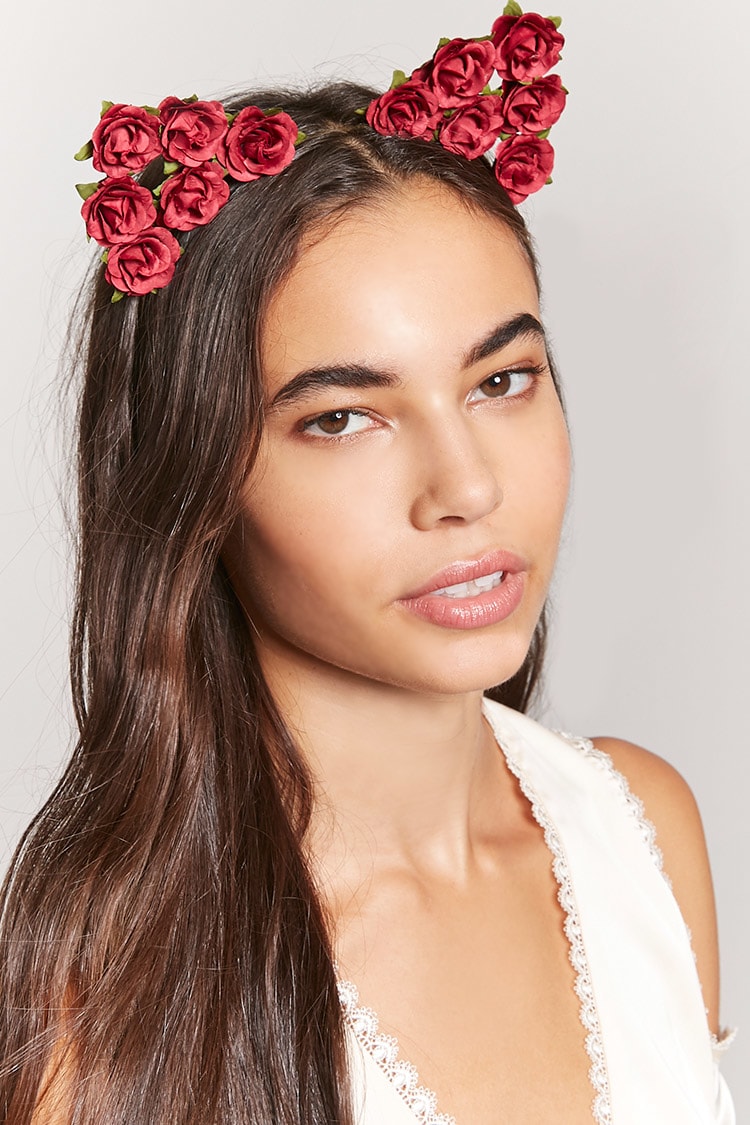 Who doesn't appreciate a more minimal, earthy take on classic Halloween costumes? We love these floral ears, and especially love them for our boo thang who isn't into the scary side of Halloween. Everyone deserves to celebrate, and these floral cat ears make sure everyone can.