Models' faces were covered in glitter during Paris Fashion Week, and they looked like walking disco balls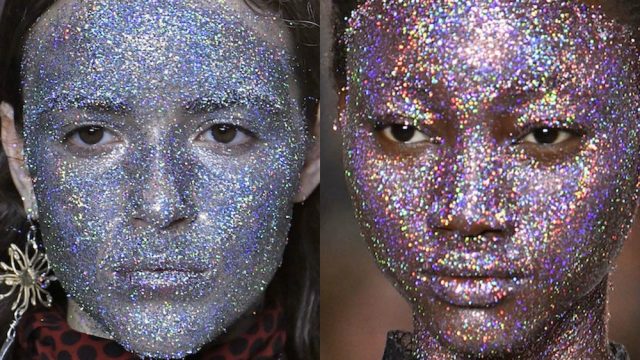 As much as our hearts belong to New York Fashion Week, we have to admit that the European shows have been knocking it out of the park. With models carrying replicas of their own fake heads at the Gucci show and drones carrying purses at Dolce & Gabbana, we had a feeling the Paris shows would take it up a notch. Thanks to the Giambattista Valli show, our prayers have been answered: The models took the sparkle trend to the next level with glitter-covered faces.
If you've been following the glitter trend these past few years, then you know it's only getting more intense…and better. What started out as a bit of shimmer in highlighter has led to entire collections devoted to glitter liquid lipsticks and eyeshadows, to the very Instagram-able Glitter Sheet Mask style.
The Giambattista Valli runway show harnessed the glitter obsession by slathering models in  iridescent makeup that completely covered their faces. Some of these looks were very similar to our beloved glitter masks, but they're definitely elevated. As awesome as it looks, we don't want to know what these models had to go through to get them off at the end of the night.
What's your take on the Giambattista Valli glitter-covered runway show?
We've never seen anything like it.
It feels like all the shows are trying to outdo themselves this season. And while that might feel overwhelming and overwrought, it actually made for an extremely creative and theatrical fashion month.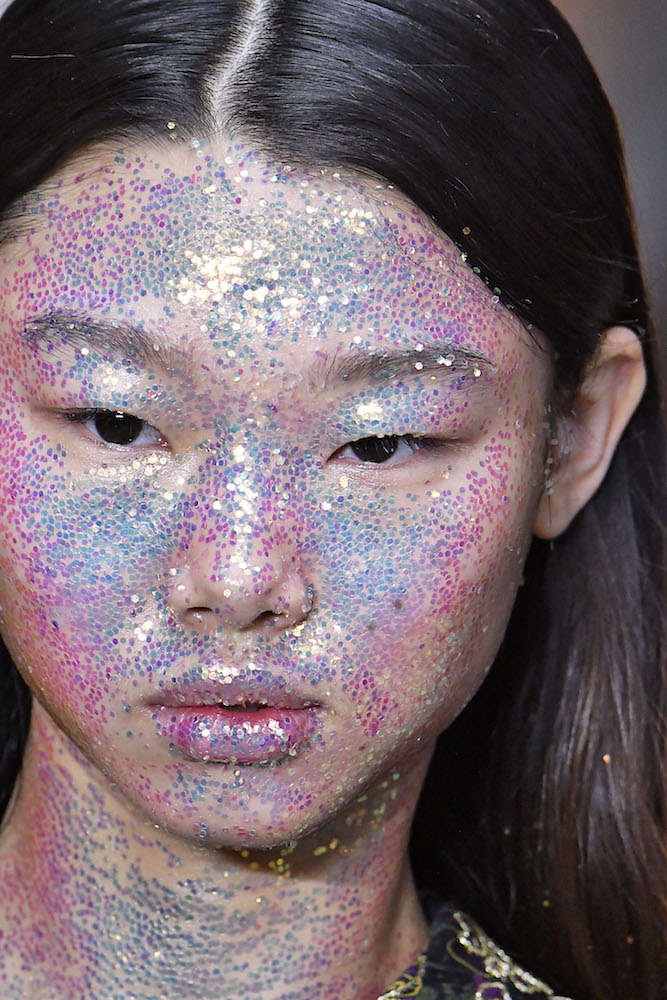 The Giambattista Valli runway show had to compete with a season in which Chanel literally re-created a forest inside a tent. We'd say that slathering a horde of models in glitter is certainly one way to do it.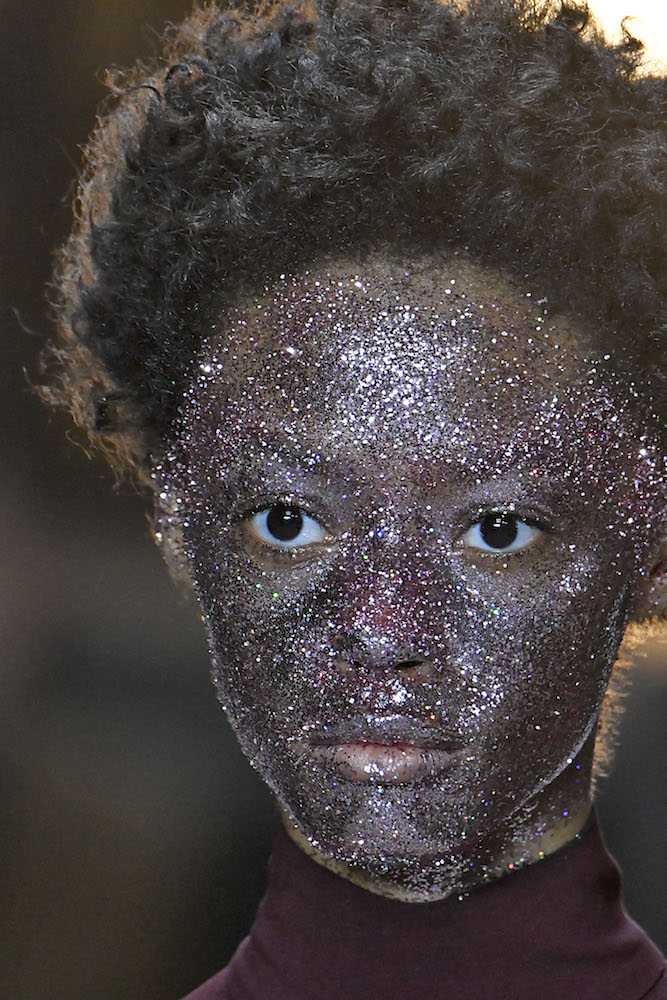 This is not the first time this season that we've seen the glitter trend, however: Juicy Couture had full on glitter tracksuits at New York Fashion Week this year. There's precedent!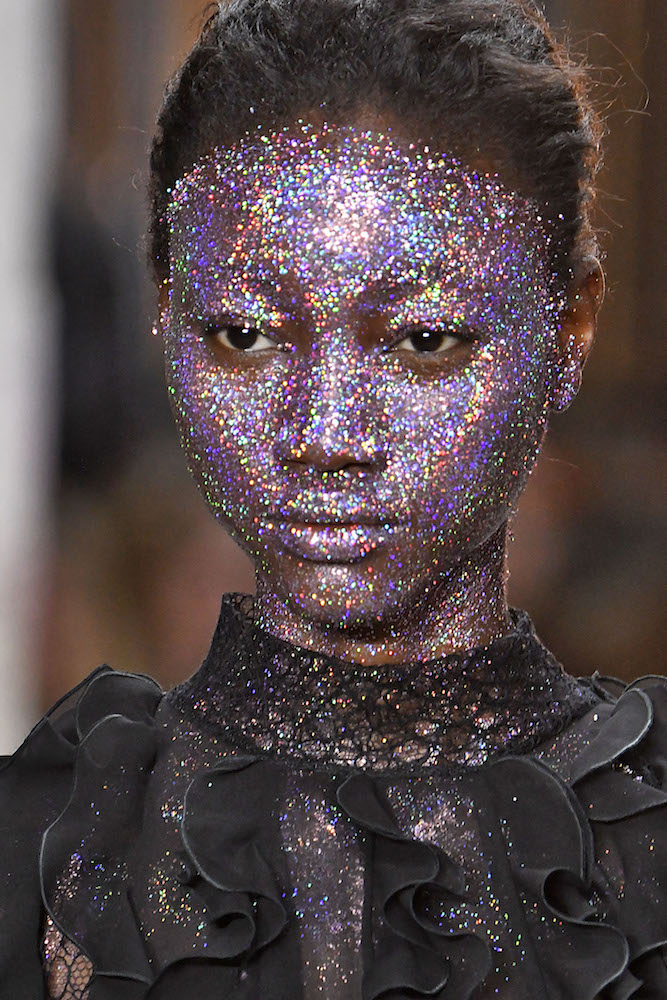 What do you think, is this taking the whole glitter thing too far? Or has it not gone far enough? We are kinda feeling the juxtaposition of the glitter faces with sleek hair. Maybe it's something we'll have to try for ourselves soon.