A "ghost train" was caught on video, and it'll seriously freak you out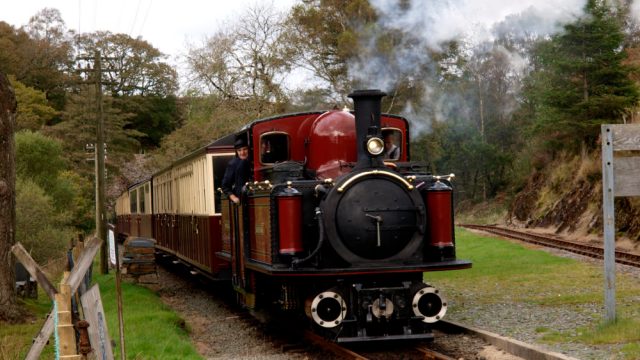 If you believe in ghosts (or even if you don't), you might wanna sit down for this one, because it's seriously spooky.
In what might be the scariest story you'll read all day, security footage at a train station in China caught a "ghost train" on camera, aka, what looks like a see-through train pulling into the station before pulling away as if it never existed.
Reportedly recorded on March 10th, the ghost train can be seen pulling into the platform at the Baotou railway station in the city of Baotou, China. The ghostly video is going viral (because apparently there's nothing we love more than losing sleep and being terrified by the thought of creepy spirits and other unexplained phenomena).
Security footage captured the sounds of a train pulling up to the platform, stopping for about 20 seconds, and then departing without any passengers just moments later. But the "ghost train" is mostly invisible, save for the outline of the train cars moving across the tracks — and the clearly visible headlights guiding the train to its next unknown location.
Check out the totally eerie footage for yourself and just try to stay calm.
https://www.youtube.com/watch?v=7BGIEo9LYmg?feature=oembed
"My source said that in the 12 years he has worked there he has never seen anything like this before and hopes he never does again," wrote the person who initially posted the video.
There's seemingly no explanation for the phantom train, and no way to confirm whether or doctored. Maybe it was a train full of ghosts heading into a parallel universe…or maybe just someone messing with us. Either way, we'll be sleeping with one eye open tonight for sure.