Getting serious! Ariana Grande celebrated Hanukkah with boyfriend Mac Miller
Ariana Grande and Mac Miller spent the holidays together! The adorable couple have been showing each other off on their respective social media platforms but that does not even take the cake! Grande celebrated Hanukkah with boyfriend Mac Miller. Cue the awww sounds here!
Ariana snapped a photo of  her and Miller on the third night of Hanukkah. The pair were sitting in a car and she took to the app to showcase the duo rocking the festive deer filter. Then in another snapped they were at home feeding Ariana's puppy. Later on, she took to Snapchat to share a picture of her kissing Miller's cheek while captioning it, "On the third night of Hanukkah".
In the past, the couple have been very quiet about their relationship, but in the past couple of months the pair have been opening up about their relationship.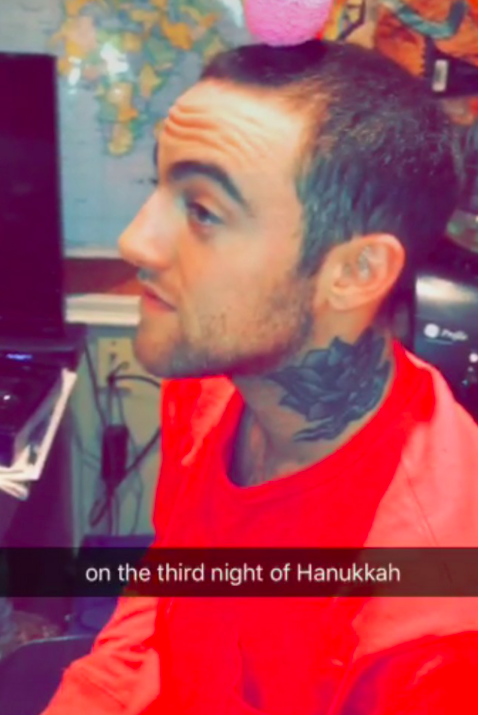 https://www.instagram.com/p/BOB43dSgUx6
"That is a true thing in my life, she's amazing," Miller spoke openly of the songstress. "Just because we are two people who are in love and have a great relationship doesn't mean that I'm gonna get weird about this incredible music that we also make together," Miller added. "All I'm saying is, 'Yeah we're together, cool.'"
Although the pair are the cutest together, in a Vogue interview, Miller made it clear that he didn't want his relationship or the media to make it seems like they were just marketing their respective music.
"My main thing is that my life is going to continue to be my life. I think that I'm not going to get involved in it. It's there, cool. But we're low-key. If we're going to go to dinner, we're going to go to dinner. And let the world speak, say whatever. That stuff is just its own thing. It's different for me, but it has nothing to do with us, it's its own separate thing."
We love this pair together and hope they can withstand the media storm that surrounds their every move!